Best Free PDF Readers on Windows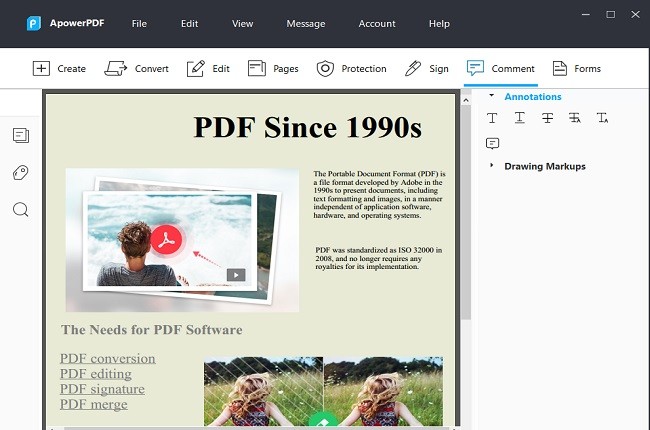 ApowerPDF is known as a great desktop PDF editor for Windows and Mac. However, you can use it to view your PDF books and documents for free. The clean and easy-to-use interface can allow you to read PDF with great joy. As it is a paid program, you can view files for free, but once you pay for full functions, it can allow you to add and remove a bookmark, jump to a certain page, and add annotations to your file without getting watermarks on the file. Moreover, if you like reading PDF with this tool, you can go to "Help" > "Set to Default Reader", so every time you open a PDF document, it will be opened with ApowerPDF.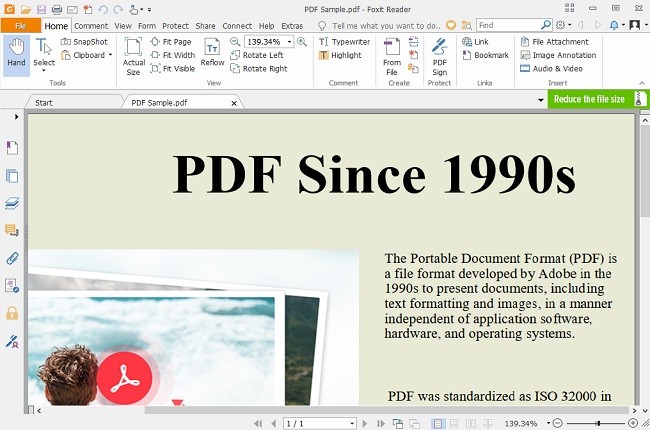 Foxit Reader has been dubbed the best free PDF reader after especially after Adobe being so expensive, insecure and also slow to load. This PDF reading software is very advantageous especially because it takes less disk and memory space and also has a great interface where users can share files on social media like Twitter or Facebook.
Other features of Foxit Reader include quick installation without the need for confirmation through email. For people with limited resources on their system, Foxit Reader is the best PDF reader because it takes up as little space as possible. With an excellent user interface that includes customization of different themes, layouts, and preferences, all Foxit PDF reader versions are fast, efficient and effective for reading PDF files.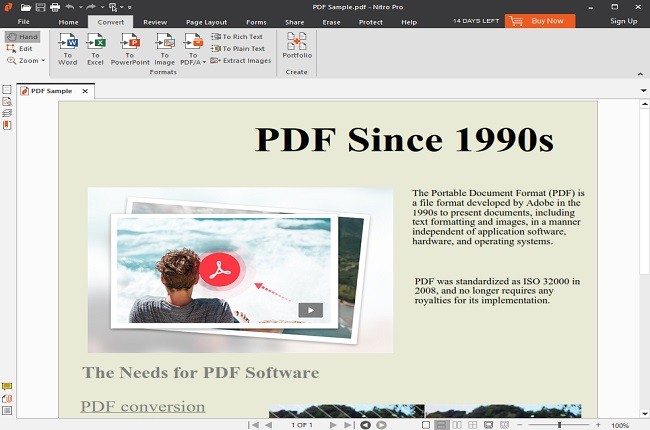 Nitro PDF Reader is considered one among the top 6 PDF readers because apart from Adobe, it's one among the few readers that allow you to create the PDF file among other uses. With this PDF reader, you can create PDF files and also print directly from any other application.
Other features of this PDF reader include the easy compatibility of PDF files created using Nitro PDF reader with all the other PDF viewers/readers in the market today. Also, users can share PDF files across multiple platforms with no change in the layouts, the themes or fonts from the original file. Nitro PDF Reader also has an easy drag and drop feature which immediately creates a PDF file on the desktop which makes it the best PDF reader for Windows.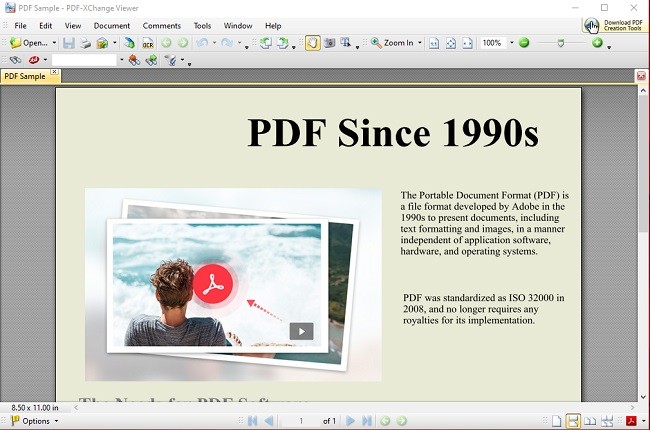 The PDF X-change Viewer is one among the best free PDF viewers in the market today. Unlike other PDF readers and viewers in the market, you can easily create a PDF file from images, scanners or from .rtf and .txt files with the PDF X-change viewer. You can also build a completely new PDF file from scratch using this software.
Other features include easy extraction of texts from any PDF file, direct typing into a PDF file and lastly an integrated document search which allows the user easy retrieval of keywords deeply embedded into the document.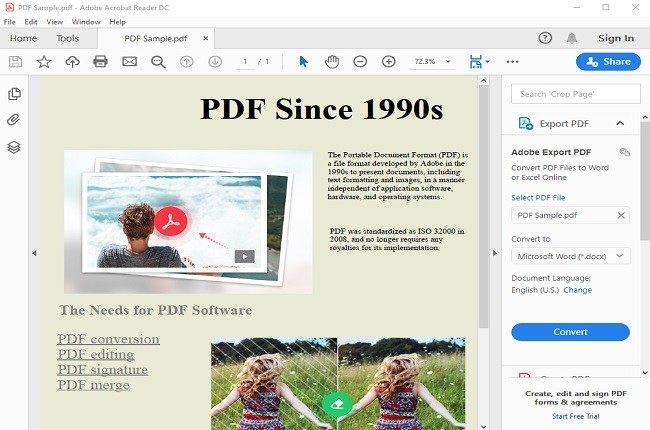 Adobe Reader is among one of the leading PDF readers/viewers in the market today. With the release of the new version, Adobe Reader XI, this product continues to dominate the PDF reader market niche. Being among the most recognized PDF reading software in the market, Adobe Reader features endorse functions such as viewing, creating and printing PDF files that can be shared universally among different users.
The latest version of Adobe Reader, XI, allows the user to electronically sign documents, easily restore previously opened PDF files and also contains many more tools and apps that are unmatched by other competitors in the market. Other improved features include enhanced editing which allows the user to alter any PDF document to suit their needs.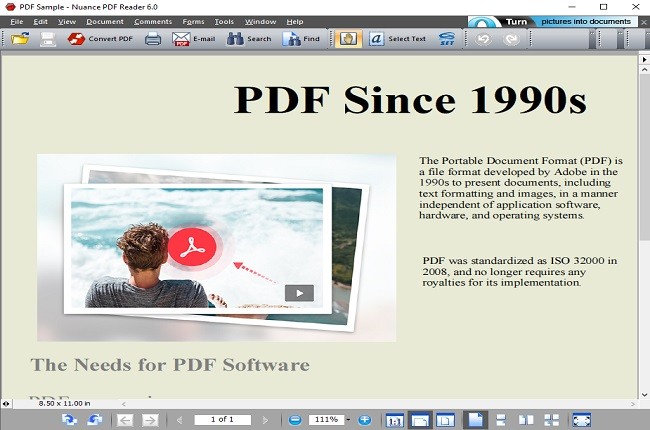 With Nuance PDF Reader, users can easily manage PDF files, edit documents, manipulate data on the PDF files and finally create or view documents. With an installed capability of easy conversion of documents from PDF into other formats such as Word, rtf, txt and much more, Nuance PDF Reader is in the race to become a reliable and one of the top PDF viewers in the market.
Nuance PDF reader also includes other features such as safety measures which prevent installation of Javascript. This means that the user's data or information saved in PDF format is safe from hackers. On the other hand, the software encompasses universal themes and layouts that can be easily viewed by other users once the PDF file is shared.
Extra Tip
Sometimes when you read some excellent and tidy PDF files or forms, you may want to create some files like those. The traditional way is copying all other documents, paste them to your PDF editor, and then replace the words and other details. However, we recommend another easy way – using JotForm, which offers you many templates and help you create PDFs with ease.