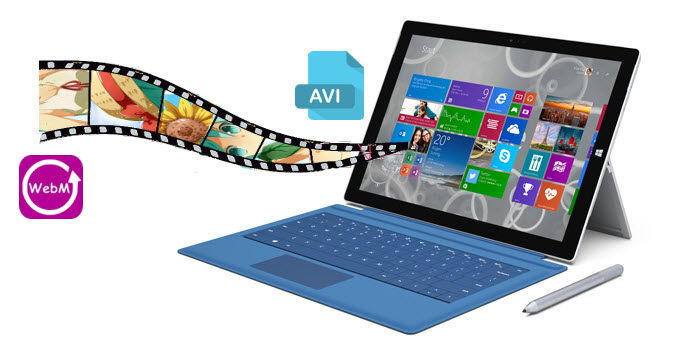 WebM is a free and open video format. Google sponsored it to use with the standard HTML5 instead of H.264 codec to allow anyone in the world to do what he or she wants without restrictions on the web. The disappointment is the WebM files are not accessible to many multimedia players, portable devices. Even though web browsers like Chrome, Firefox and Opera natively support WebM, IE, Safari, and QuickTime do not support it unless necessary plugins are installed. But by converting WebM to AVI format, this will be acquired very easily. As a popular container format, AVI is widely accepted by almost all electronic gadgets, software, web platforms, etc.
Below are the best converters that you can use to easily convert WebM files. With the help of these tools, you'll be able to play WebM files in your device in a simple way.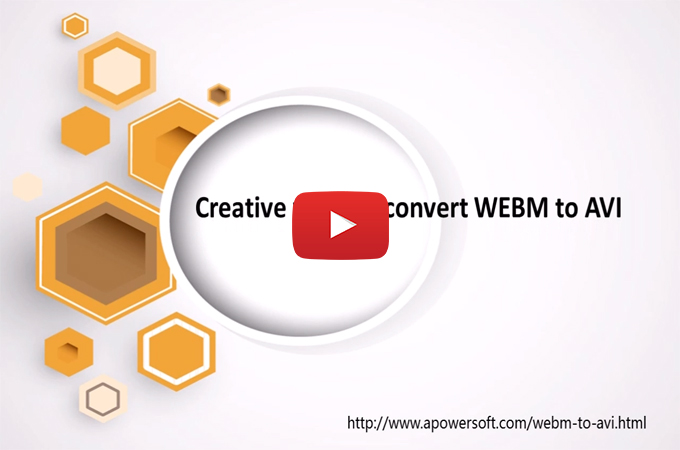 3 must-have tools for converting WebM to AVI with ease and efficiency
Video Converter Studio
Video Converter Studio is one of the top converters, allowing you to convert any media file into other formats or devices. The intuitive user interface and well-organized design for functionalities make it easy-to-use for first time users or even computer illiterates. The batch mode is also helpful when you have hundreds and thousands of files for converting. See how you can use it with below guide.
Download the program to your PC before you proceed with the next step.Download
Open the software and click "Add files" to load your WebM files from the desktop or hard drive.
Drop down Profile bar, click Video > AVI as the output format. From there, you may also choose the quality of the video output.
For the final step, press "Convert" to start the conversion. The converted file will then be saved to the computer.
It can also edit a video. You can trim, crop, adjust effects, add watermark, insert subtitles to video, sync audio and video, configure video and audio parameters and more. Furthermore, the built-in video downloader can capture videos from web automatically or manually. Another great feature is its recording function. Both audio and video activity on the screen can be saved to your computer. And its MV Maker can let you create colorful slideshow with photos and your favorite music.
Web-based apps to convert WEBM to AVI online
Online applications sometimes are also workable when you just want to convert files free.
Apowersoft Free Online Video Converter
Apowersoft Free Online Video Converter is a powerful tool that can help you easily convert WebM to AVI online. As it is free and good to use, it can as well help you convert a file into the formats it supports on both Windows and Mac. Check how to use it now.
Go to the official page and then click the "Select files to start" button, you'll be directed to download the launcher.
After you prepared the launcher for the app, you can go to add WEBM files then.
Tick "AVI" as its output format from the "Format" listing.
Press "Convert" to start converting. The converted file will then be saved in your computer.
Simple video editing tasks are supported to be done with it. To trim, crop, split, tune video effects, change video speed, add watermarks can all be reached but please bear in mind that there is no preview option. You have to make sure what you want the file to be looked like.
Cloudconvert
Another WebM to AVI converter is the CloudConvert tool which allows you to convert file into 200+ formats, including format for video, audio, picture and more.
Go to its page and then click the "Select Files" button to add the file.
Choose AVI as the output format.
Click the "Start Conversion" button and wait for the process to be finished.
It responds slowly. When you hit the "Start Conversion" button, the time for uploading and converting will take you more minutes. It has no function available other than the converter and requires you to download the file in your computer.
Summary
One of the drawbacks that all online services have in common with is the internet connection. If the internet access is gone or slow, you'll spend more time in converting files. But the desktop software will not be influenced. It is very evident that the Video Converter Studio is the best choice when you have files to be converted or processed.