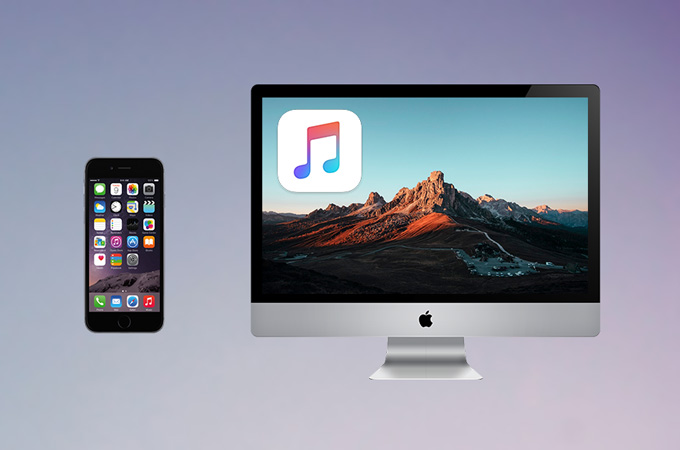 Music has been an integral part of our everyday life. This is evident to almost all smartphones as they are designed with a built-in media player that can play songs. So instead of putting our songs on a computer, we just save them on our iPhone or Android phone. But what if you've gotten a new computer and all your songs are saved on iPhone? How can you move music from your phone to PC? Worry no more because below are some applications that you may use if you need to transfer music from iPhone to Mac.
How to Transfer Music from iPhone to Mac?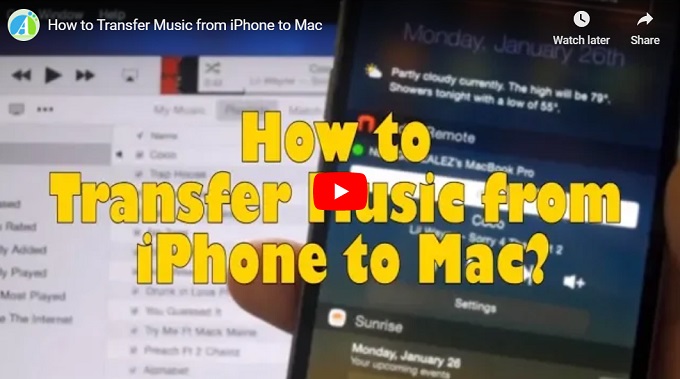 Transfer iPhone Music to Mac via Useful Tools
Using ApowerManager
The first way to share music between your desktop computer and phones is ApowerManager. This professional phone managing application supports various types of files including music. With this, you can export and import files between your Android/iPhone and Windows/Mac PC. It encures that your audio quality won't be compromised as you transfer files. ApowerManager also allows you to move photos, videos, and other files between iOS devices and Mac. It does not require jailbreaking of your iOS device to access the info stored within it. Here's how to import music from iPhone to Mac:
Download and install ApowerManager on your computer and iPhone.

Once the app has been installed, launch the program and connect your device with a lightning cable.
Upon processing your phone, Mac will display some details about your device. On the main interface of the program, you can click on "Music".
At this point, check the files that you want to copy and hit "Export". Wait until your files are transferred to Mac.
Using iCloud
iCloud can also help when you want to share music from devices to Mac. It is a cloud-based storage app created by Apple that lets iOS users save their data on the web. These data are available for download on any iOS, Mac, or Windows devices. In addition, it allows one to share their mobile content to other users. iCloud is also reliable when you want to back up your iPhone/iPad. It can handle a wide array of files like photos, documents, notes, contacts, and of course, music. Follow the guide below to sync music from iPhone to Mac.
Go to "Settings" and click your account name. Click on "iCloud" > "iCloud Backup".

Turn on "iCloud Backup", and click on "OK."
After going through these steps, open your Mac and iCloud to find the music you backed up.
5 Facts About Music That Are Interesting
The "Mere-exposure Effect"
Studies show that individuals have different music preferences based on their cultural and musical background. One of the reasons why this is the case is because of the mere-exposure effect which states that "exposure to" or being familiar with a song genre that has been repeated for a period of time creates this fondness to a certain type of music. Hence, if you want someone to like your favorite song, you just have to play them on repeat.
Earworms
Have you ever got into a situation where a piece of song continually plays through your mind even if the music is no longer playing? Well, this is an exactly earworm. Wait before you freak out! This term is commonly known as stuck song syndrome or sticky music which refers to the way we remember melodies and catchy parts of a song and unconsciously sing it or hum it.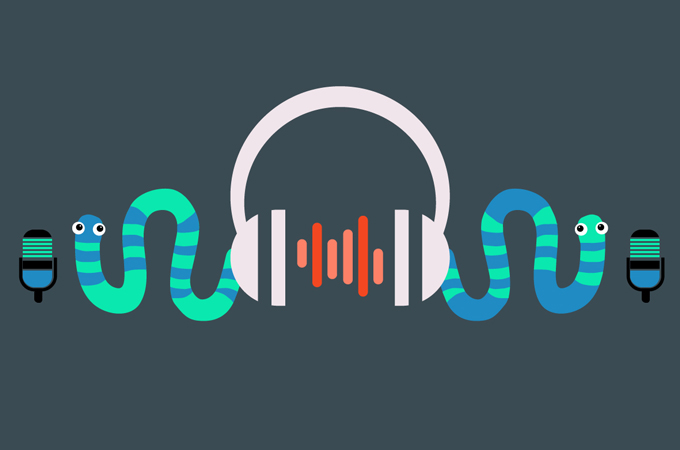 Music psychology
Another interesting fact that you might not know is the branch of music psychology. This study analyzes and give explanations to musical behavior as well as experience. Furthermore, it aims to understand the reasons how songs are created, processed, and embedded in everyday life. In short, this focuses on the effect of music to individuals.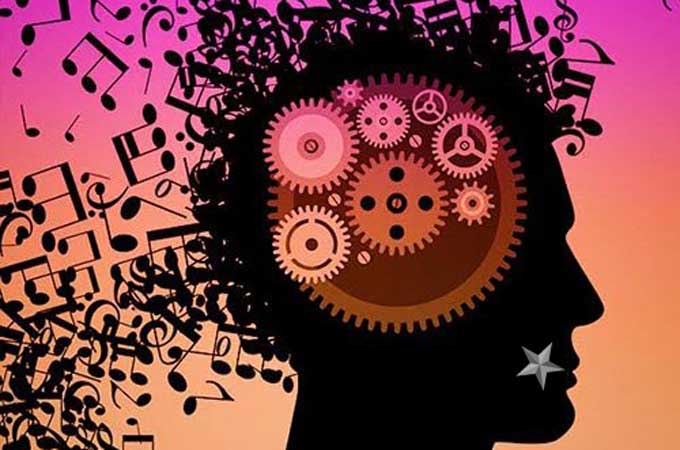 Repetitive choruses are the key to a Hit Song
A song is composed of different parts—verses, refrains, chorus, and bridge. Did you notice that oftentimes, the song that made it to the top has repetitive choruses? If you answer yes, then you're an observer. A researcher analyzed a total of 2 400 songs released over the past 50 years and found out that the more the chorus is repeated, the higher the probability of the song will be the number one. So, the next time you want to create a song and make it popular, remember this.
Cows produce more milk when listening to music
Music is relaxing for people, and we can also say that it has the same effect for animals. Though there is no scientific explanation for this, farmers and researchers note that the cows provide more milk while they are listening to music. However, cows don't respond the same to all types of songs. A study in 2001 showed that raps and techno songs don't improve their milk production, but soothing music does.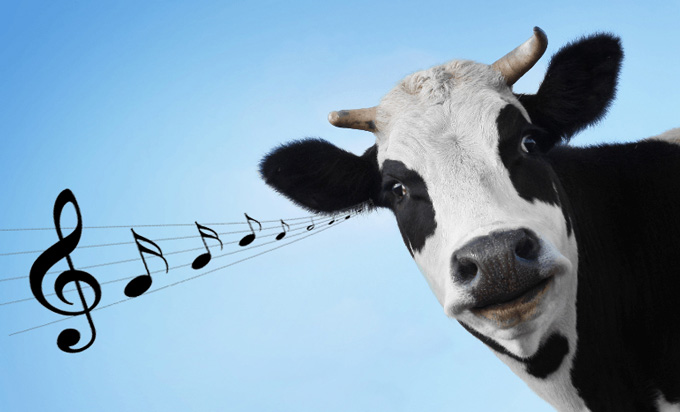 Conclusion
With the help of the two tools mentioned above, you can easily copy music from iPhone to Mac. To summarize, ApowerManager is a professional tool which can handle your device in a flawless manner. It works even without an internet connection and provides you a direct and with straightforward means to move files. Additionally, it provides more functions when it comes to managing your music like the "Add playlist" button. Meanwhile, iCloud gives you an alternative to share files between your devices and computer. The good thing about this one is you can access your files through the internet.