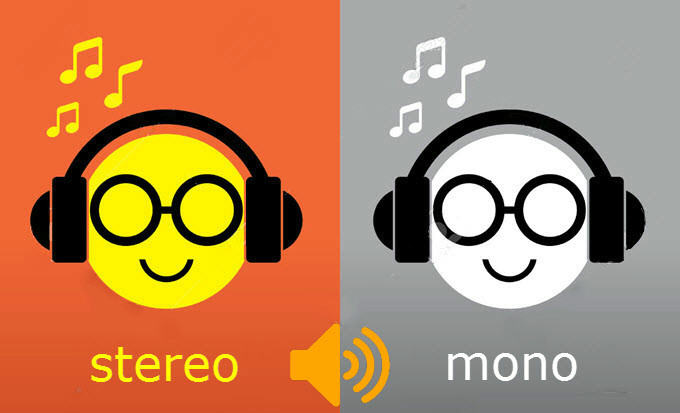 Laymen like me are confused or even have no idea about stereo and mono audio in sound systems. Let's take a brief look at them for a general understanding of the stereo and mono sound reproduction.
Stereo VS. Mono
Stereo (or Stereophonic sound) is a sound reproduction usually using two or more independent audio channels to create sound impression. It can produce an impression of sound heard as coming from many directions. Thus, this type of sound is commonly applied to surround-sound situations like cinemas, recorded music, TV and FM radio stations. In the contrast, mono or monophonic sound is a method of sound reproduction where audio is heard from one direction or position. Mono sound is common in radio talk shows, hearing aid, mobile and telephone communication as well as public address system.
Why to Change Stereo to Mono?
1
Given that you recorded a 30min meeting and is going to e-mail it to your partners urgently, it is probably not supposed to be dispatched successfully because of mailbox size limits. You can convert stereo to mono alternatively as files with mono sound usually have a smaller size than stereo files.
2
If you get files having different audio channels to combine, converting them into a same channel will do you a big favor in case that you have inconsistent auditory enjoyment.
3 must-try stereo to mono converters
Free Online Video Converter
Apowersoft Free Online Video Converter is a powerful tool that focuses on converting media files on the web for free. It can help you convert a file from one format to another and it can even help you convert a stereo file into mono file. It does not ask for installing in your computer but you have to download the launcher to start it up. Then refer to below steps on how to convert stereo to mono files.
i
After you log into the site, click "Select Files to start" button and a pop-up will come out informing you of downloading the launcher if you haven't had it. Once the application is activated, you'll be allowed to choose files you want to use.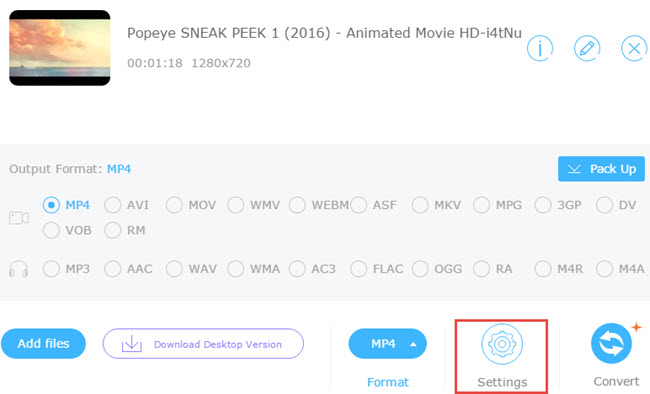 ii
Select a format for the files to make them compatible with more devices or media players.
iii
Go to "Settings" and then change the "Channel" from stereo to mono. Then click "OK".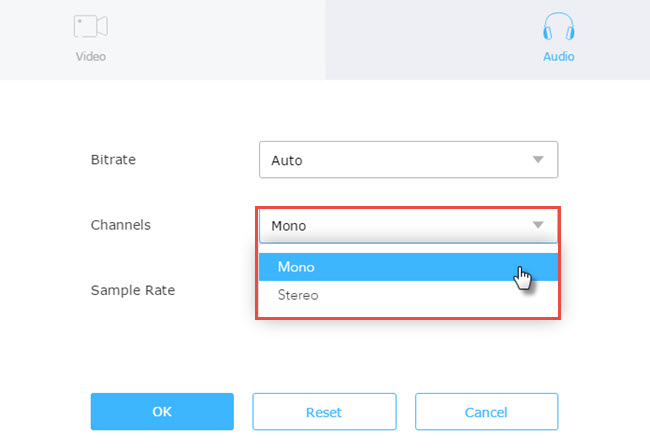 iv
Press the "Convert" button to start with the conversion. The files will then be saved in the computer.
Available functions:
Supports to convert files in batch mode at a high speed.
Provides editing features to help you tweak video in a simple way.
Video Converter Studio
Aside from online tool, Video Converter Studio can help to convert stereo to mono files too. Desktop software as it is, it is available at any time you launch without internet connection. It makes up for drawbacks of web-based apps, especially the great convenience it brings to you if you've got a lot of files to deal with at a time. The well-designed user interface and features arrangement give people an impression of clearness and simplicity. The best part of it as a stereo to mono program is its support to all file types. Here is how you can use it to convert stereo files to mono.
i
Download and install video Converter Studio on your computer and then launch it.
ii
Click "Add Files" button to open files having stereo audio that you want to convert or you can drag and drop files from your PC.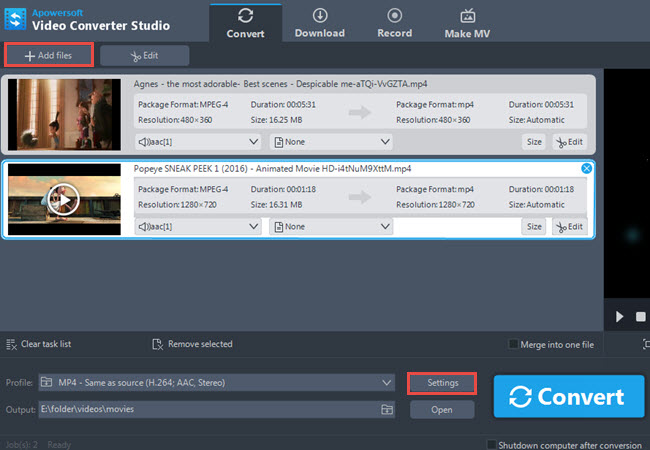 iii
Drop down "Profile" and then choose a proper format for the file to be saved as.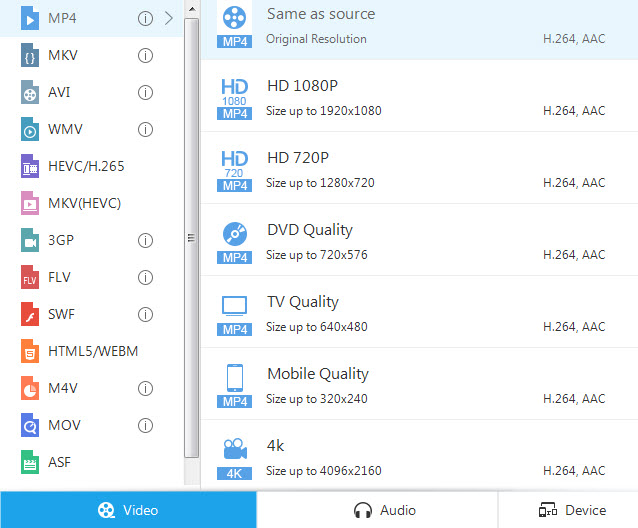 iv
Click "Settings" in which to change the "Channel" from "Stereo" to "Mono".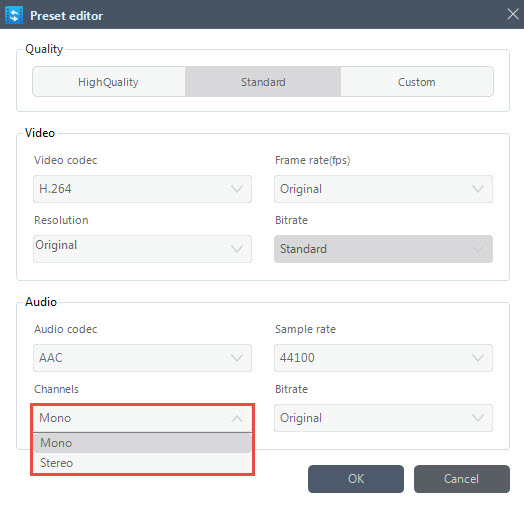 v
Press "Convert" to create new files with mono sound.
Available functions:
Powerful video converter enables people to convert files into different formats and devices.
Great video editing features let you make your video more attractive and unique.
Advanced video downloader makes capturing videos from internet an easy thing.
Versatile screen recorder supports you to record video and audio in different mode.
New added MV Maker feature provides a simple way to create MV with pictures and music.
Audacity
Audacity is well known as an editor for audio. It can be used as a stereo to mono converter as well. It is very easy to use but cannot batch convert files at a time, which might be inconvenient sometimes. The time it takes to process a file is a little bit long. Anyway, let's see how it works.
i
Launch Audacity on your PC if you have installed it well.
ii
Click the track tab to select the track that you want to convert.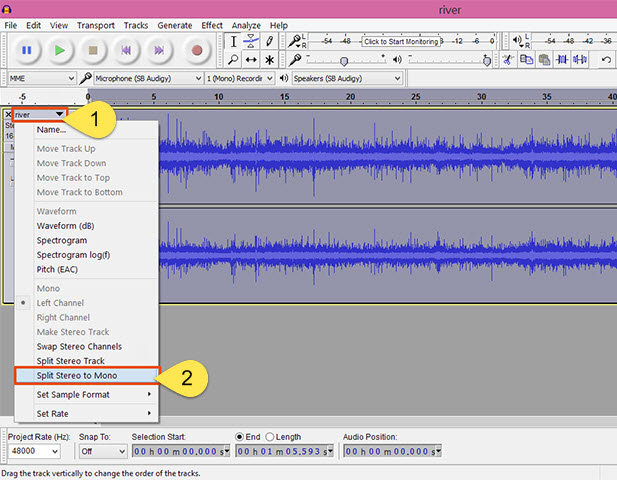 iii
Go to "Track" and then "Split Stereo to Mono". It will then change it.
Available functions:
Free and available for cross-platform operation.
Editing audio files only via cut, copy and paste.
Recording and playing back sounds.
Summary
Those are the top 3 tools that you can use to convert stereo to mono. There must be the one that you are satisfied with. Based on my test, I found the Apowersoft Free Online Video Converter is very suitable for beginners. Its batch mode conversion helps a lot when there are multiple files need to be modified. Audacity is also a very good tool but it's a pity for its no support on converting multiple files and the slow speed. The Video Converter Studio would be the best one I'd recommend for its all-in-one features.