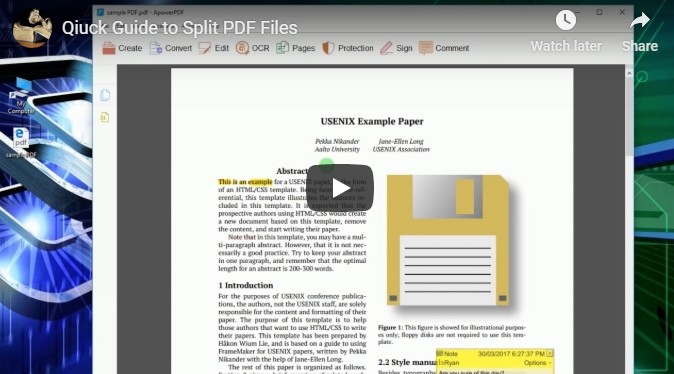 How to Split PDF File on a Computer
For Windows – ApowerPDF
If you are using a Windows-based computer, then you can split your PDF file using a simple yet compact application called ApowerPDF. This program provides its users with various editing functions like deleting, cropping, extracting, merging, etc.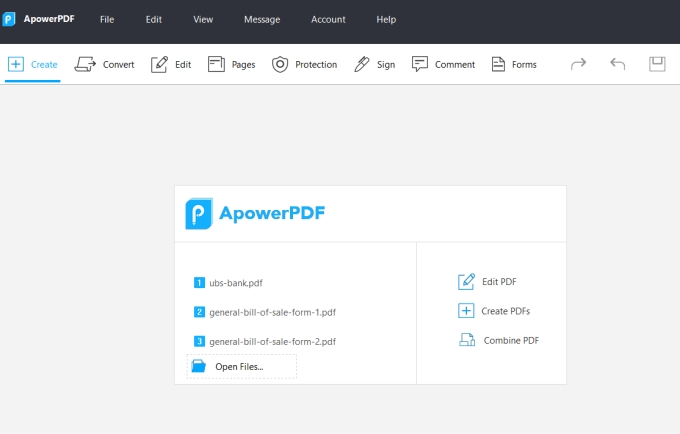 Most of all, this PDF editor even has a split function that can be used in separating a single PDF file into multiple files. It's rare to see all of these functions in just one program, that's why this program is worth trying. If you want to know how to split PDF files with ApowerPDF, follow these instructions.
Download and install the program from this download button.
Once installed, open a PDF file that you need to work on.
When the file is fully loaded, click "Pages" located at the right upper portion of the app. Now, from the drop down menu, click "Split Document".
A window will appear from here you will be given options whether you want to split the PDF by number of pages, file size, or by top-level bookmarks.

Cick "OK" to split a PDF document.
This program also has the option to remove the watermark from PDF. If you want a PDF editor, it would be a great decision to go for ApowerPDF as your all-round PDF solution.
For Mac – Preview
For Mac OSX users, splitting a PDF file can be done through the use of a built-in viewer application called Preview. This application allows users to view images as well as PDF files. It also has the function to turn a PDF page into separated ones. This tool currently supports number of image formats which is definitely a plus. To split PDF file with this tool, here's what you need to do.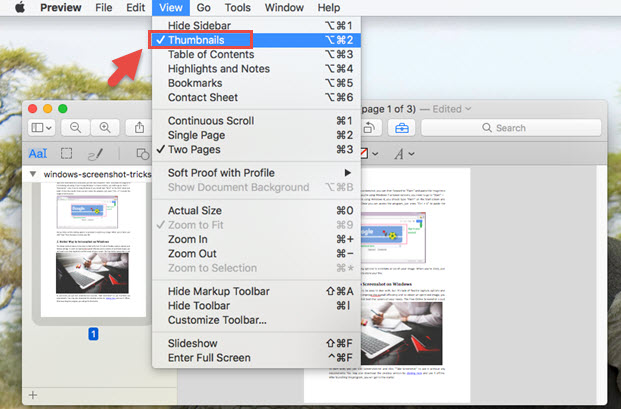 Simply open a PDF doc that you need to edit with Preview.
Next, hit the "View Menu" button located at the upper left part of the toolbar and from the dropdown menu click "Thumbnails".
Still from the dropdown menu choose "Single Page", or "Two Pages".
Another window will appear, isolating the PDF page that you selected. To save the file that was split, hover your mouse into the certain PDF page then drag and drop it into the desktop.
The file will then be saved on your desktop.
Apps to Split a PDF Document on Mobile
LightPDF (iOS)
LightPDF is an online PDF splitter which works well on many platforms, including iOS. This tool is bundled with various useful functions, from PDF conversion to PDF editing, from merging PDF to rotating PDF, and more. When it comes to splitting, it has two options – select pages to extract and extract every pages. The former means you can set the ranges and the site will extract the pages you choose, and you can decide whether combine all these pages into one PDF or have each range separately.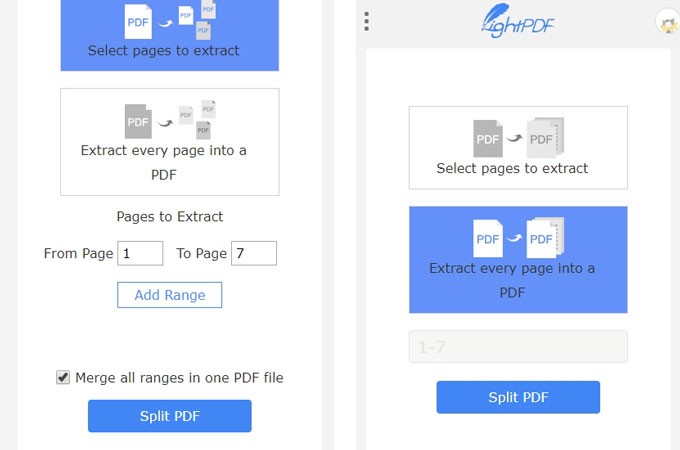 PDF Utility – Lite (Android)
If you are an Android fanatic, then you can rely on PDF Utility to split PDF file. This app has the ability to merge many PDF files into one, extract images from PDF files, overlay two PDF documents and enable the adding of password protection. Additionally, it is built with a split function that can separate one big PDF document into multiple files. However, it's "Lite" version has a maximum file size limitation of 1.5MB.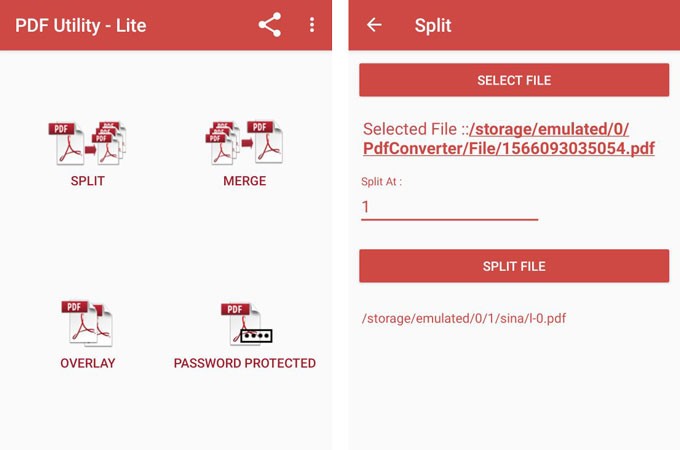 Now you can split PDF files that you need using these applications mentioned above. Various methods are shown per platform to ensure that you'll get the best PDF splitter that you need depending on your preference. Try the apps yourself and get to know which one is the best for you.