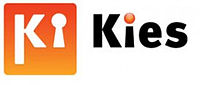 There is no doubt that Samsung is indeed one of the best phone manufacturers in this day and age. With millions of handsets being sold worldwide every quarter, many users are now shifting from other phone brands to Samsung. To this, the Korean mogul company created a phone transferring software called Samsung Kies. This free program can do tons of things like transferring of contents such as documents, music, photos, videos and outlook files, automatic firmware update, data backups and other device-specific features.
However, not everything with Samsung Kies is stunningly wonderful. There are an increasing number of users reporting problems with Samsung Kies not working. And these problems may bring disappointments and difficulties to you. There're glitches including but not limited to the terms below.
Samsung Kies won't open up after downloading it from official website and running it
The application cannot detect connected phone
Kies can't sync properly
Samsung Kies won't install after choosing the installing directory
It transfers data partially and incompletely
It has frequent error messages
The application loses connection to Wi-Fi
Samsung Kies stuck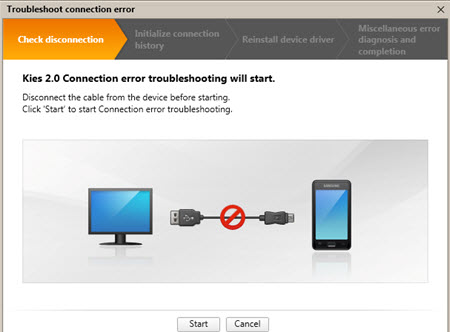 Of course there are solutions to the above mentioned problems. You can reinstall Samsung Kies from your PC and mobile phone, force to restart the application, turn off debugging mode, use USB cables instead of Wi-Fi, restart your handset, etc. Aside from performance related problems, users are also having a hard time installing Samsung Kies on PC due to high requirements. Depending on the Kies version, Windows system requires at least Intel Core 2 Duo together with various plugins from NET Framework, DirectX, Media Feature Pack, Windows Media Player and many more.
If you are tired from experiencing Samsung Kies error with no success troubleshooting it or don't want to deal with its high PC installation requirements, you can always use third party applications that perform just like Samsung Kies. Continue reading below and discover these efficient Samsung Kies alternatives.
Use Apowersoft Phone Manager
If you want a complete, efficient, convenient, lightweight and feature-filled phone management software, the Apowersoft Phone Manager is what you need best. With this mobile application, you won't have annoying problems such as Samsung Kies not working or crashing from time to time. Furthermore, the Apowersoft Phone Manager is equipped with different functions that are beneficial for users. Some of the things it can do are listed below but not limited to:
Ability to both import and export files such as messages, pictures, music, videos, bookmarks, call logs, wallpapers, contacts, apps and many more.
Offers three ways to connect mobile phone. Via USB cable, wireless connection and two-dimensional scan code.
Compatibility to both Android and iOS devices with support for over hundreds of different phone models.
Can sync and backup phone contents easy and efficient.
Allows restoration of files from previously made backups.
Directly send messages, edit contacts, export call history and set ringtones directly on PC.
Ability to take mobile screenshots with a click of a single button.
Project mobile screen on your PC in real time.
Using Apowersoft Phone Manager is very easy. Additionally, it provides a smooth process with no known problems unlike Samsung Kies crashes, stuck or not working. After installing the software on your computer, all you need to do is:
Connect your phone to PC via USB cable or WiFi.
Head on to the top panel and from here you can select the appropriate media files.
Click to open files and choose the contents you wish to backup or transfer.
With Apowersoft Phone Manager, forget about Samsung Kies does not work or limited functionalities. But instead get to enjoy wonderful exclusive toolkit features such as manage all media files on your phone, take phone screenshots and many more.
If you are experiencing Samsung Kies error and other related problems, you're not the only one trapped on this annoying situation. Tons of users are reporting the same problem while there are no known solutions that are guaranteed to work. The only thing you can do is to use third party programs that work just like Samsung Kies. The Samsung Kies alternative can sometimes perform even better than the original.