Ask
I'm fascinated by computer games especially for real-time games that can be played with friends, sometimes I'm thinking about recording the whole or part of process in high definition. I used Fraps, but it lags my computer and the output videos can't really satisfy me. Could you tell me is there an excellent recorder that has the ability to output HD gameplays, and how to use it, it will be better if it is easy to use.
Answer
Four steps to record HD gameplay
In terms of low speed of your PC, I think it is because Fraps eats up disk space and the output videos are in large size. As for your question, here I'll show you Apowersoft Screen Recorder Pro which is able to output HD gameplays with no lag. It supports to set resolutions and bitrates which are critical to record HD gameplay, just choose the resolution of either 1280×720 (720p) or 1920×1080(1080p), the output gameplay will be saved as HD format.
Now I will illustrate how to record HD gameplays with this program in details:
1
Previous settings: Head to Tools > Options > Recording, choose bitrate at 20000kbps and frame rate at 60fps which are preferable to make HD gameplays.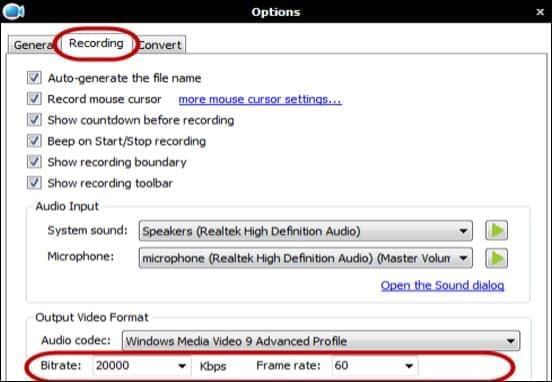 2
Click Record, choose any mode Full Screen, Region, Around Mouse, Web Camera in needed.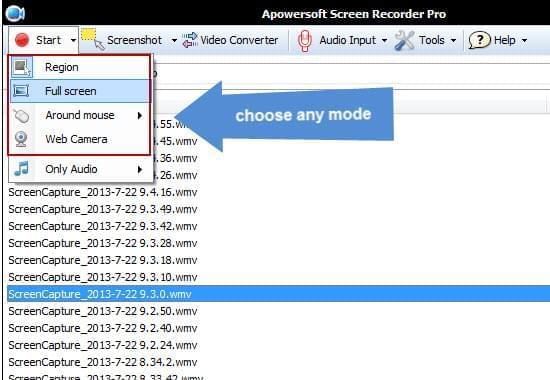 3
Before recording, tap Custom and drag the pull-down list to choose the size 1920×1080 or the size 1280×720, which allows you to record gameplay in HD.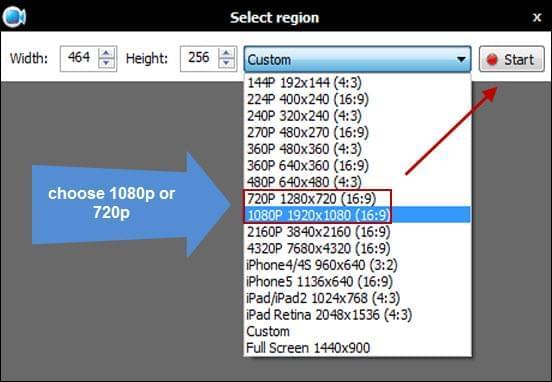 4
Hit Start and pause or stop the gameplay according to your needs. If you are a game lover getting used to using hotkeys, you can also preset hotkeys on your preferences just go to Tools > Options > General.
After you stop recording, if you can see the gameplay on the list of interface, then the HD gameplay is finished and it will be saved as WMV file by default, you can also click Play for playback.
Moreover, if you want to convert blurred game videos to various formats (FLV/MP4/SWF/AVI) in HD, this software will do you a favor, thus let me show you how to convert a fuzzy gameplay into high-definition MP4 format, other formats work in the same way.
Click Video Converter in the interface and add the needed gameplay.
Choose Format > to MP4 > HD 1080p, it enables to capture HD gameplay.
Hit Settings, you should set frame size 1920×1080p, video codec H.264, frame rate at 60fps, bitrates at 20000kbps.
Tap Start, then the gameplay will be saved in open folder automatically.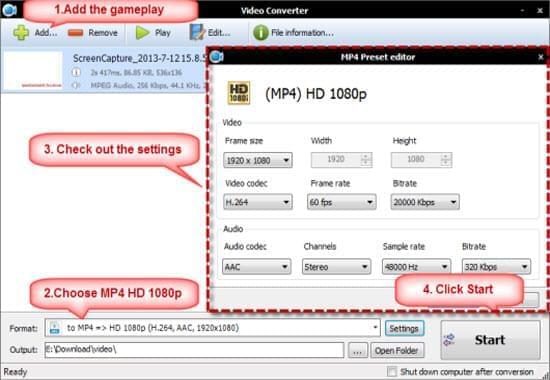 Tips: The larger the screen resolution and bitrates with which you record, the more information is recorded, the more clear it will be, but the larger size it will be, thus you must ensure that you have enough ram on your PC. But if you have followed the procedure abovementioned properly, it won't occupy too much disk space or lag your computer.
As far as I'm concerned, Apowersoft Screen Recorder Pro is the best software to output crystal and smooth gameplays without lags, and it is simple to use even for a novice. If you still have any doubts about how to record gameplay in HD, please feel free to ask me.