How to Change Background from Image
Apowersoft Online Background Eraser
Apowersoft Online Background Eraser is the best free online background changer. With its clever AI, it supports automatic removal and changing an image background in a few seconds.
Note:
To experience this background changer with your mobile devices and Windows, click the "Download" button below.
Main Features:
Remove the background with zero clicks.
Huge collection of solid colors and templates.
Supports to upload a custom background.
Seamless online background changer.
How to Change Background with Online Background Eraser
Go to its official site and choose a recognition to import a photo.

Then it presents an accurate cutout.

Click the "Edit" button and choose the "Change Background" tab to change your background.

Finally, save it by clicking the "Download" button.
Pros:
Absolutely free and easy to use.
No sign-ups, no email.
Provides an accurate cut out of the subject.
Keep the original quality of the image.
Cons:
It takes time to process a large file size sometime.
Other Mobile Solutions
The following online solutions are truly useful and will save you time and are hassle-free. However, some are paid applications and others require photo editing skills.
Removebg
Removebg is a useful online background changer that must be on your list. This makes it possible for you to change your background to transparent, colored, or a custom background. You can also use its "Erase" and "Restore" functions to keep and eliminate specific areas of your photo. Despite its useful features, you have to purchase the app in order to process your images. Yet, this is a perfect option you might want to consider when it comes to changing photo's background.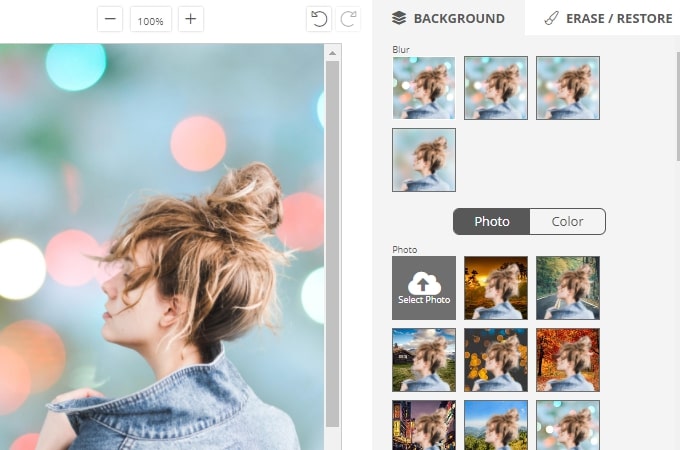 Pros:
Easy to use.
Work fast.
Minimal design.
Cons:
Require file size input.
Limited editing features.
FotoFlexer
Another free online background changer is known as FotoFlexer. It allows you to turn the background into a solid-colored background quickly. While it is limited to plain colored backgrounds, it also allows you to use its other simple editing tools, such as resize, crop, turn, text, and more.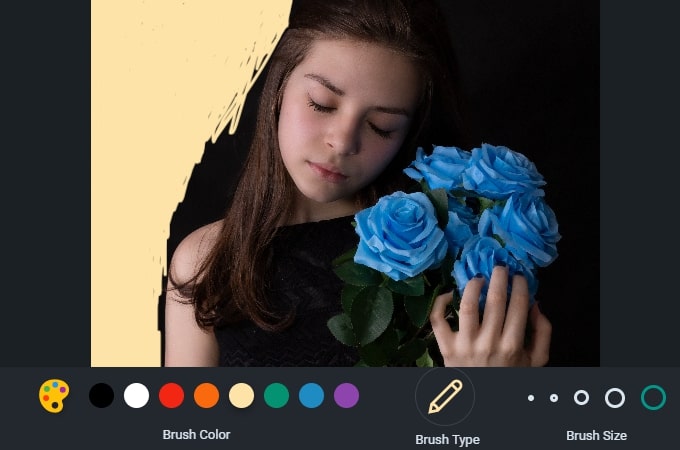 Pros:
Simple and user-friendly interface.
Provides a wide collection of filters and effects.
A fast control.
Cons:
Annoying ads often appear when editing.
Lack of tools for changing background.
It does not support raw files.
Background Burner
Background Burner is one of the best online background changers that you can use quickly and easily. It enables any type of user to transform a background into a transparent or white background. On the other hand, it does not offer templates and is limited to basic editing features. Though it provides a simple interface that makes the process simple.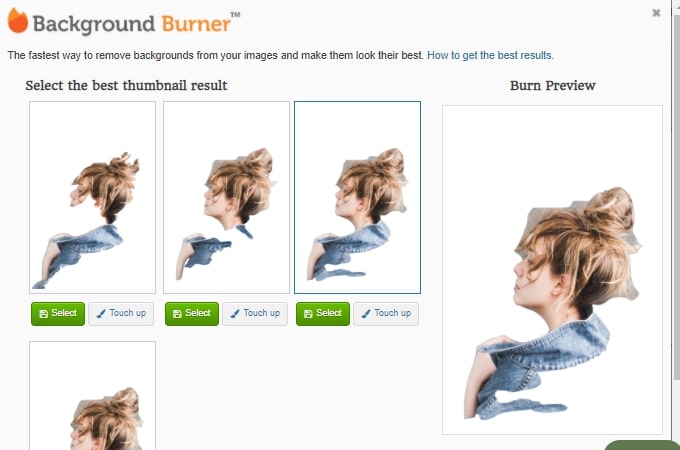 Pros:
Free to use.
Automatic remove the background photo.
Cons:
No option to add a custom background.
ClippingMagic
ClippingMagic is another good example of an online background changer that you can use with ease. This app also lets you change the removed background with different colors. However, you have to purchase the app first in order to remove the watermark attached from the image after you save it. Nevertheless, if you want a background with a plain color, ClippingMagic is a good choice for you.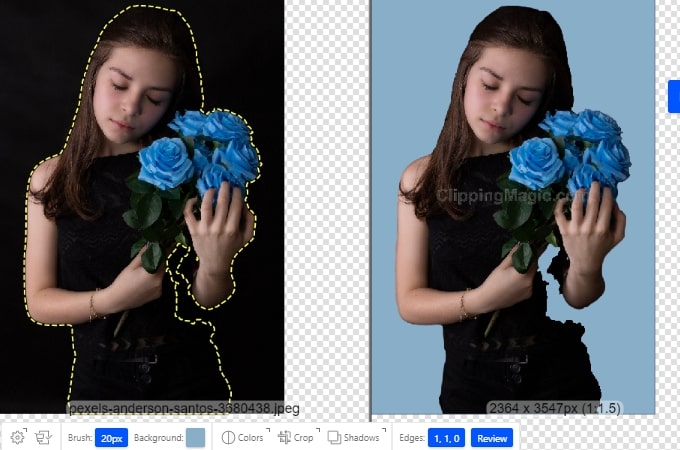 Pros:
Provides a user-friendly interface.
Easy to use editing features.
Cons:
Requires a subscription to process any image.
Requires a stable internet connection.
Fotor
Fotor is an online photo background changer that you can rely on to change your background and make it attractive. You can choose from its numerous beautiful backgrounds. However, like the options listed above, you have to buy it to save the edited image without a watermark. Still, it offers all the tools needed to change the background of your photo.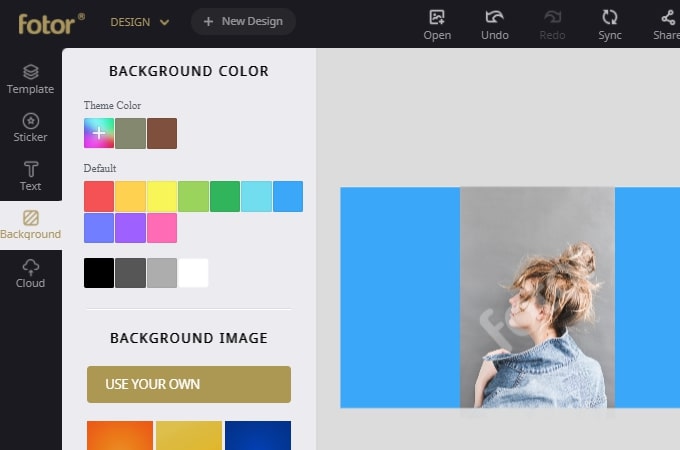 Pros:
More options for changing background.
Offers plenty of editing features.
Cons:
It is not free.
Require editing skills.
PhotoScissors
To complete our list for online background changers, include PhotoScissors as one of your options. In just a few steps, you can change the background of any image. You can use the green tool to mark the object and the red tool to mark the background of the image. Then use its background modes to change the background which includes transparent, solid color, and a custom image.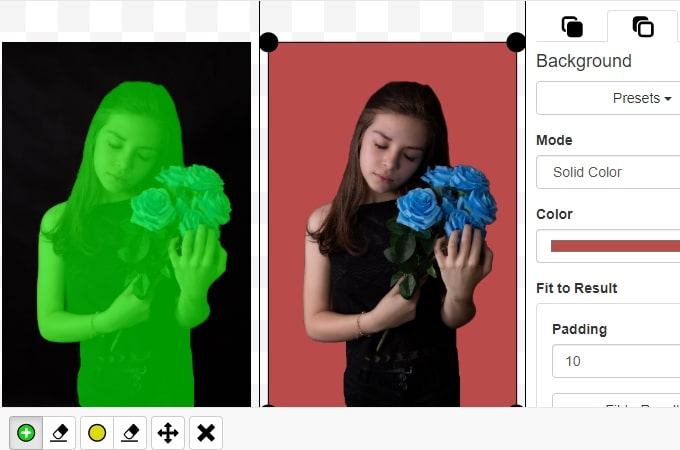 Pros:
Presents an accurate cutout.
Offers a bunch of options to change the background.
Cons:
There's a limit to image size and resolution.
Conclusion
You may now easily change the background of your photo with the aforementioned online background changers. Most of them will give you a great experience specifically for changing backgrounds that offer useful editing features. Choose the best one for you and let us know which among them you prefer using.