5 Best Online Photo Cut Out Tools
| Features | Online Background Eraser | Remove BG | Pixlr.com | Online Image Editor | Autoclipping |
| --- | --- | --- | --- | --- | --- |
| Precisely cut out background from photo | | | | | |
| Automatically remove background | | | | | |
| Offers multiple tools to cut out background | | | | | |
| Intuitive Interface | | | | | |
Online Background Eraser
Online Background Eraser is a photo background remover that can cut out images online free. This online tool is so easy to use that in an instant you'll have your results. It automatically cuts out people from your photo precisely without affecting the image quality. And since it's an online tool, you don't need to download or install anything, you only have to open the site on your browser and you can start using it. Moreover, all files will automatically be deleted within 24 hours, which guarantees your privacy. l is how you can cut out an image with Online Background Eraser.
Go to your favorite browser and open the official site.
Click the plus sign icon to upload the photo that you need, and the picture will be automatically processed.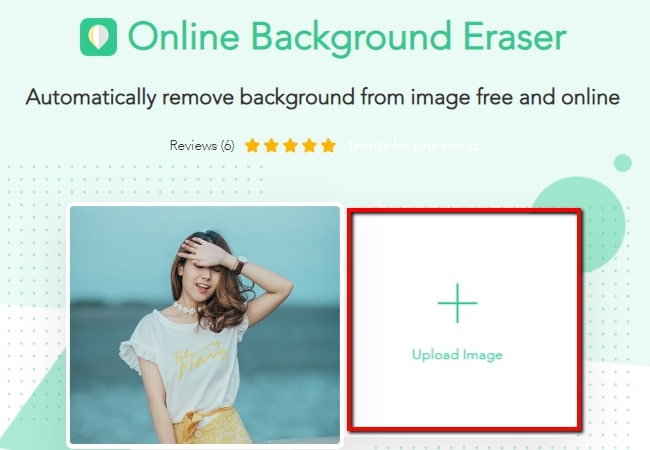 Once done, hit the "Download" button to save your file.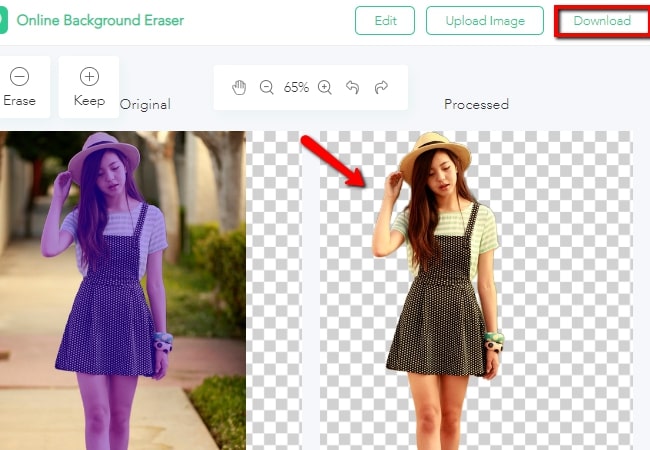 Remove BG
Another online photo cut out tool that you can use is Remove BG. This tool can also automatically cut out photos for free by just uploading the file. Like the above tool, you don't need to choose anything in the image, you just need to wait for the process to complete. However, the cutout sometimes is not accurate, so you may have to manually adjust it.
Visit the official website of Remove BG on your browser.
Click the "Upload Image" button on the screen, or you can just drag and drop a file into it.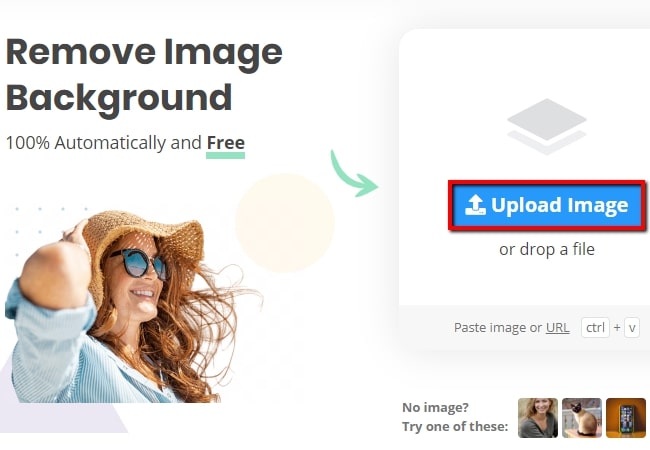 Then, this tool will automatically cut out the foreground from its background.
After that, choose the size and hit "Download" button to save your photo.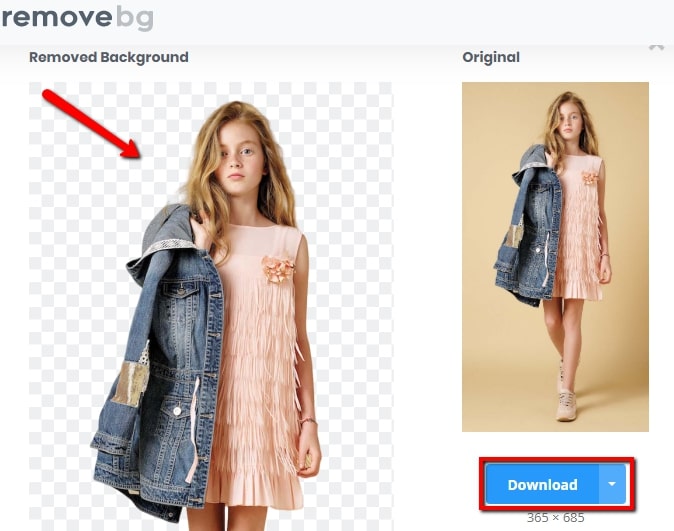 Pixlr.com
Pixlr should also be included on the list of great tools to cut out background online. It is so easy to use when it comes to removing unwanted backgrounds and making it in a transparent format. It has a marquee, lasso, and wand tool to help you select and cut out the background from your photo.
Go to the official website of Pixlr.
Click "New Editor Beta", then "Open Image" and get the picture that you need.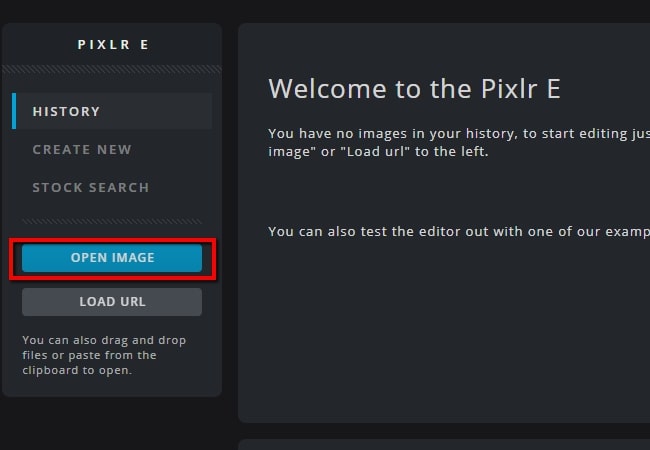 Choose the picture size, then a new window will pop out. Choose among the cut-out tools that you will see on the left side of the screen.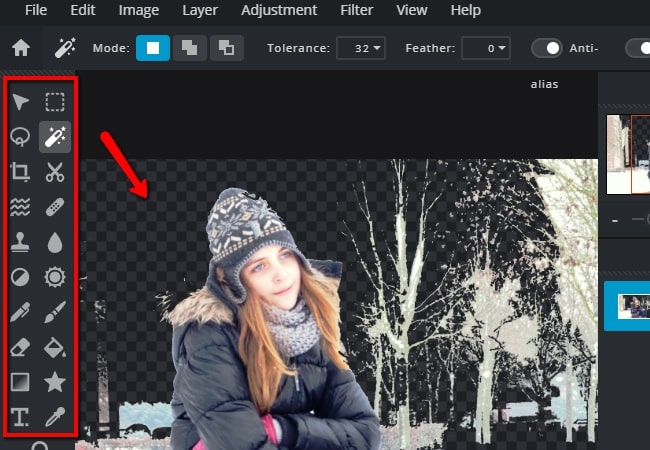 Select the part where you want to cut out your photo and hit the "Backspace" tab on your keyboard.
Finally, under "File", click "Save" to download your work into your computer.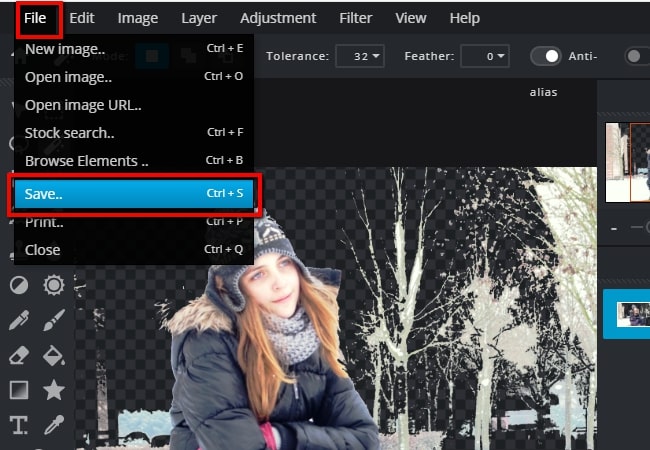 Online Image Editor
Online Image Editor is made to edit photos easily without installing any extra software on your PC. One of its amazing features as a photo editor is the ability to cut out picture online. You can easily delete the background of your photo by manually using its advanced transparency feature. The best part is you can save your images on the web to use anywhere you want.
Open the official website of it on your browser.
Get the image from your computer by clicking the "Choose Image" button and wait for a new window to pop-out.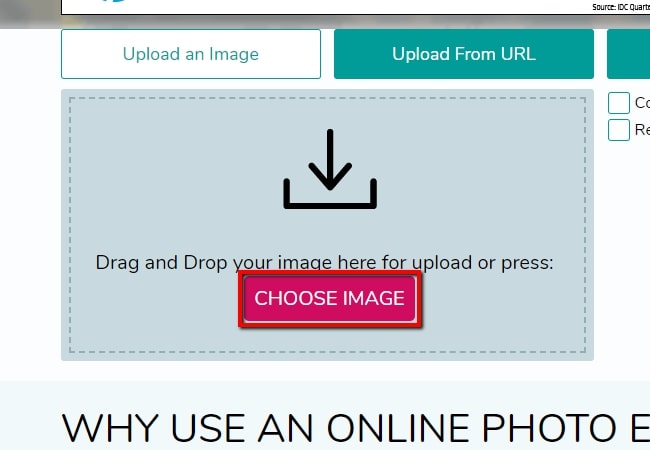 Once done, look for the "Advanced" button, and click "Transparency", then select the part of your photo that you want to cut out.
Finally, click the diskette like the button to save your photo.
Autoclipping
Last but not least is Autoclipping another online photo cut out tool that you can depend on. The interface is very simple and the whole process is very straightforward. You just need to upload your picture, wait until the photo has been processed and then you will have your photo in a transparent format
Open the official site of the online tool in your web browser.
Click the "Upload Image" button to import the photo, then wait for a while until it is done processing.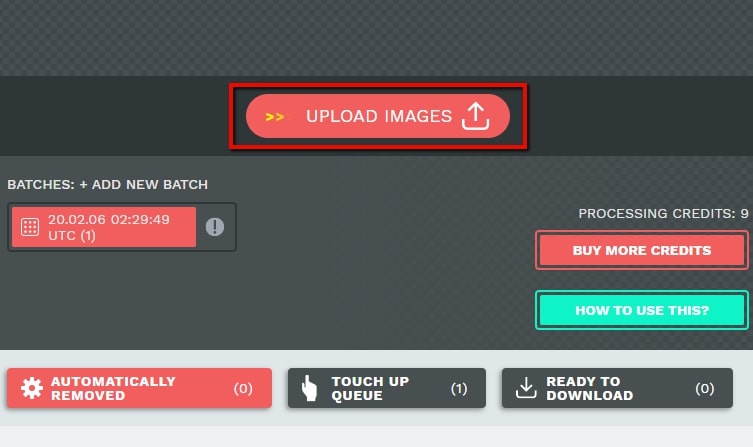 Once done, you'll see the image is cut out with transparent background. Click the "Ready to Download" button at the upper right corner of the screen to save it.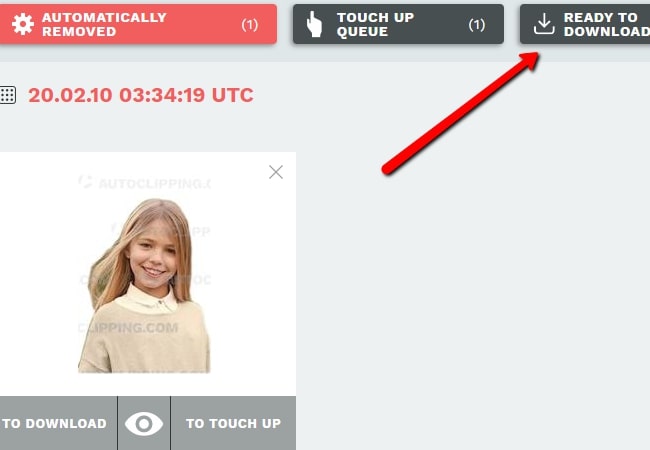 Conclusion
These are the best online photo cut out tools that you can easily rely on. They're all useful in terms of getting rid of a photo background. Above all the others, Online Background Eraser is highly recommended because it provides top-notch results quickly.