Apple iTunes is perhaps the most popular music player for Mac computers, not mentioning that Apple created both of these two technology giants. Apple released their iTunes in 2003 to serve as an internet-based music player and downloader, which enable Mac OS users to download and play their favorite media files legally. After its debut, iTunes's popularity began to increase rapidly as many Mac users became comfortable using it.
Unfortunately, the saying "you cannot please everybody" also applies to Apple iTunes. Along with its sudden fame, bad reviews for iTunes began to show up especially for iTunes 11. Some users did not like the new design of iTunes 11. Furthermore, iTunes consumes larger disk space than other music players available in the market, thus, degrading its value as a music player.
These issues forced some of the Mac users to turn to alternative music player that can offer better features than iTunes.
Alternative Mac OS X music player
Songbird is another player that works well on Mac. Some of its primary attribute is its intuitive and dynamic interface that allows you to install additional plug-ins and extensions for more personalized software experience that iTunes. Furthermore, Songbird Media Player is also a web-based audio player for Mac that offers internet functions coordinated with Firefox systems. Although its interface is a partial imitation of iTunes, it is easy and fun to use especially for newbie users.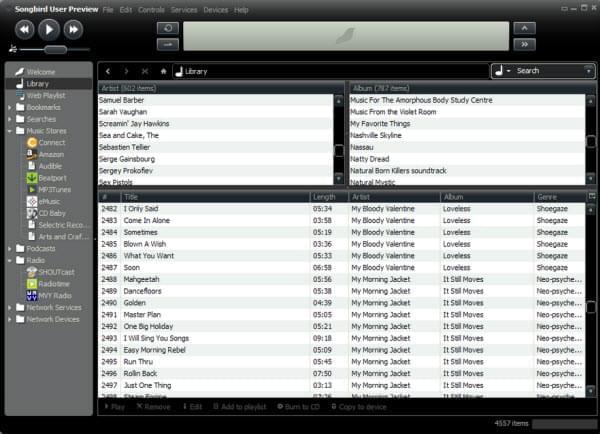 Aside from Songbird, VLC is also another popular Mac music player. It can play numerous music file formats making it one of the most flexible audio players available for free. Even much better, VLC is a free music player for Mac.
What's more incredible with VLC than iTunes is its customization menus that will provide you quality options for better listening experience. Considering from all the aspects, VLC is a powerful player that can match iTunes's features.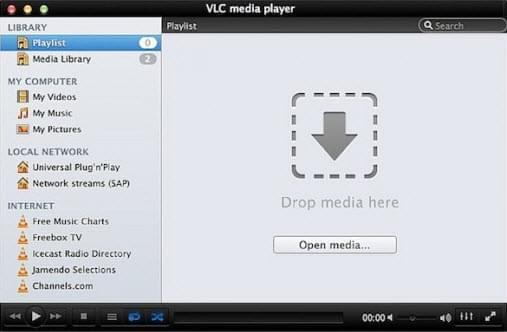 As usual, Vox is a music player that can read most commonly used music file formats. Being a simple and straightforward music player, Vox can read audio files at great speed. Vox is for those who prefer simplicity and performance rather than multiple features and fancy customizations.
Although Vox presents basic interface and features, this music player does not lack on style. Uncomplicated, yet elegant, perhaps that's why lots of people regard it as the best Mac music player.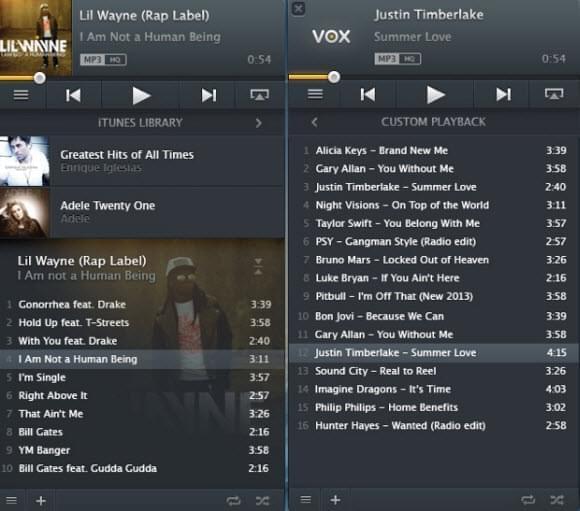 Another player for Mac, Clementine is a program which deserves to try. This software works similarly to the popular Amarok player in Linux. It has a simple interface, which allows you to work freely without being disturbed by unnecessary features.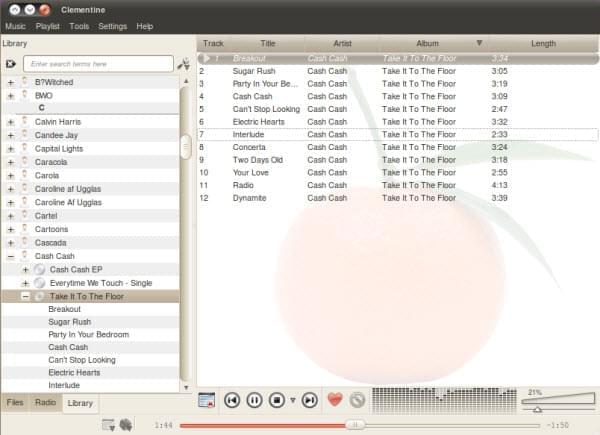 Cog is a free music player for Mac that offers simplicity at its best. It supports various music formats, even the some rarely seen formats are compatible with Cog. It offers an info drawer, which provides the information of the song that is currently playing. Cog's File Drawer feature also adds further convenience when selecting music files.
Cog's interface is sleek and basic making it look elegant. Although it seems to be just another copy of iTunes, this music player is certainly compatible for new Mac users.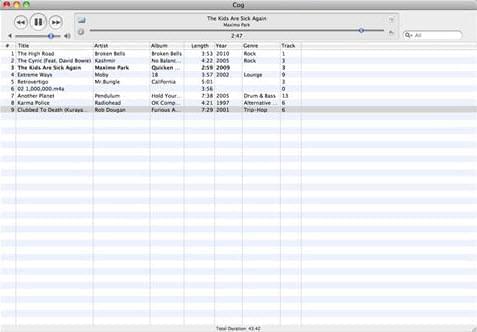 Aside from the aforementioned alternatives, you can also check out other software that will not only enable you to listen to music files on Mac, but also enable you to record music from your microphone. One of these types of software is the Apowersoft Audio Recorder for Mac.
Apowersoft Audio Recorder for Mac is a highly sophisticated audio recorder and music player for Mac. It can record sounds that come from external and internal resources. You can easily record your favorite music from the internet or even record yourself singing your favorite tune.
It offers multiple output formats for flexibility and convenience. In addition to that, it automatically detects additional details of the music file. You can also schedule tasks for convenient audio recording.