Hi everyone! I am currently using a Panasonic TV. I have been seeing people mirror iPhone to Panasonic TV and find it amusing. I also wanted to know more on how to do it. Can you recommend any applications or tools that are easy to use? You see I am not that tech savvy. I will appreciate any help from anyone. Thanks!
There are tons of ways on how to cast your iPhone to a Panasonic TV, and some may be a little technical. You can use third-party apps or buy a networking hardware device. You can also use the built-in features of your TV. It is important to identify the model of your TV because not all models support mirroring. As mentioned, there are several ways. Keep reading to find the answers to your question.
How to Mirror iPhone to Panasonic TV
ApowerMirror
One of the tools that you might want to consider using is called ApowerMirror. It is one of the most prominent screen mirroring applications that works on all platforms. This app was developed to meet not just your mirroring needs but to do more than that. With this tool you can screen record, take pictures and control your device while casting. There is no other mirroring app like it. You must try it out for yourself and see the difference. To proceed to the instructions, you can display iPhone to Panasonic TV using the path below.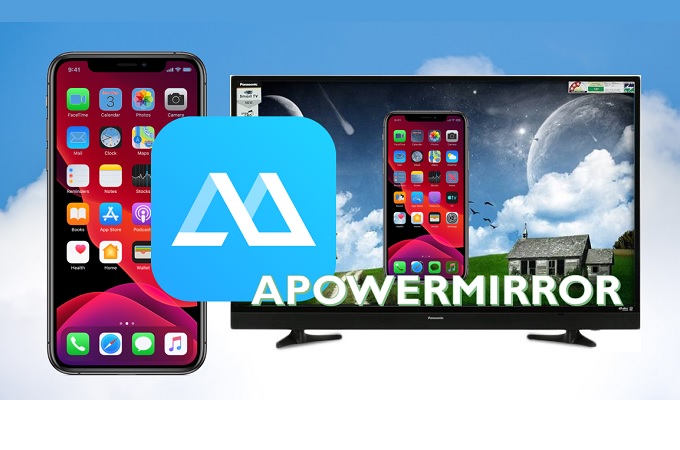 Download and install the app on your phone and TV and make sure to connect both devices are connected under the same internet server as you launched them.

For iOS devices, download here!

For TV's, download here!

Next, on your TV click the "Pincode" option. From there you will see a code.

Now on your phone, enter the code shown on your TV. Once entered, the mirroring will begin in no time.

Tips: This app also can mirror iPhone to and PC.
LetsView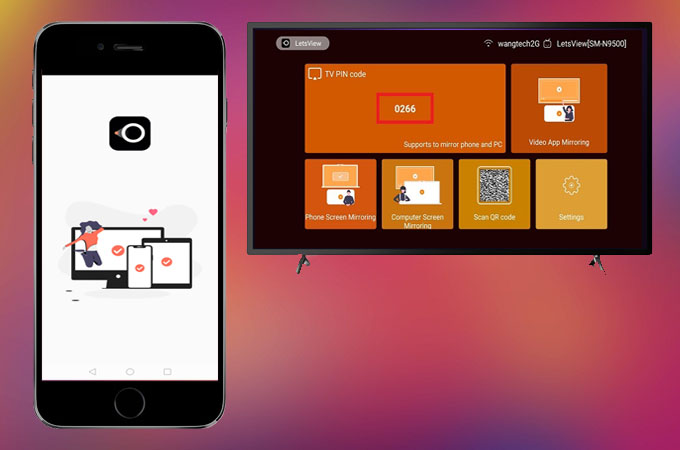 LetsView is another tool that works on both iPhone and Panasonic TV. The tool has a very easy to understand and easy to use interface. Since this tool is MiraCast ready ,it is a lot easier to connect on your TV. If in any case, your TV does not support Miracast, you can directly download the LetsView app on your TV. Now, there is no limiting you to watch on a more extensive screen. There's more for this tool, visit the official website to get to more about it. On the other hand, here is a step by step procedure on how to use it.
Download LetsView on your iPhone and TV. Use the download button below to do so.
Connect your iPhone and TV under the same Wi-Fi network.
Now, look for the QR code from the main interface of your TV.
On your phone click the second icon to the upper right side of the main interface.
Align the camera to the QR code and the mirroring will begin.
Built-in Screen Mirroring
The next way is by using the built-in screen mirroring feature on the TV itself. However, not all Panasonic TV can have this feature. But this is good to know this information. This method is only applicable to those TVs and phones that support screen mirroring. The video quality and speed is reasonable enough to be considered as one good alternative. Let's cut to the chase, and get right into it. Here is how to stream iPhone to Panasonic TV..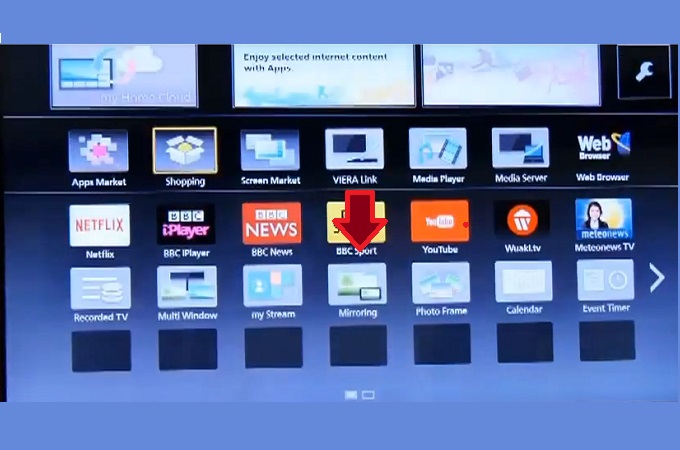 Get the remote control of your TV and click the "App" icon.
Search for "Screen Mirroring", and from there you will see that the TV is just waiting for a phone to connect to it.
Finally, on your phone click on the screen mirroring feature of the phone and wait until the TV name is detected.

Note: The path to see the screen mirroring feature on your phone depends on the make and model of your phone. Also, this works only if screen mirroring is supported on your phone.
Chromecast
Last on the list is by using networking hardware. Chromecast is one of the more popular devices available. Although it is something that you have to buy at a store or online, it is still a good alternative. If downloading an app does not suit you, consider buying this. Its main purpose is to cast devices to TV. To use this app here is how you can screen mirror iPhone to Panasonic TV.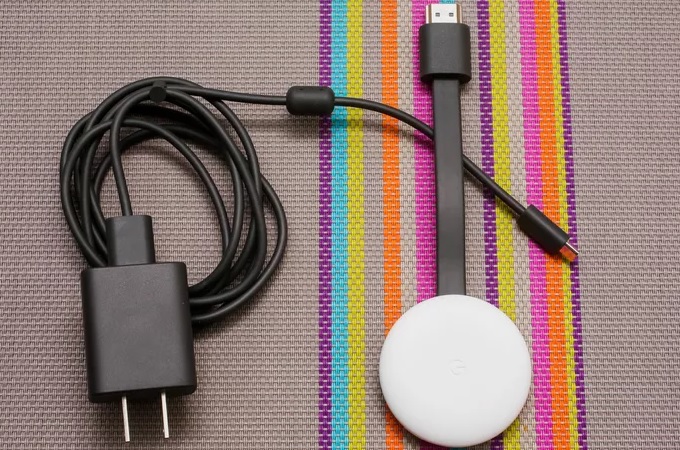 Purchase the dongle from a physical store or order online.
Plug the dongle into the HDMI port of the TV and set the TV source to HDMI.
Now on your phone, open any app and click on the cast button.The phone will then be mirrored in no time.
Conclusion
The above-mentioned tools are some of the ways to mirror iPhone to Panasonic TV. It is up to your preferences to choose which one is best. In any case, if you want to see more lists to mirror iPhone to TV, click the hyperlink within this description.