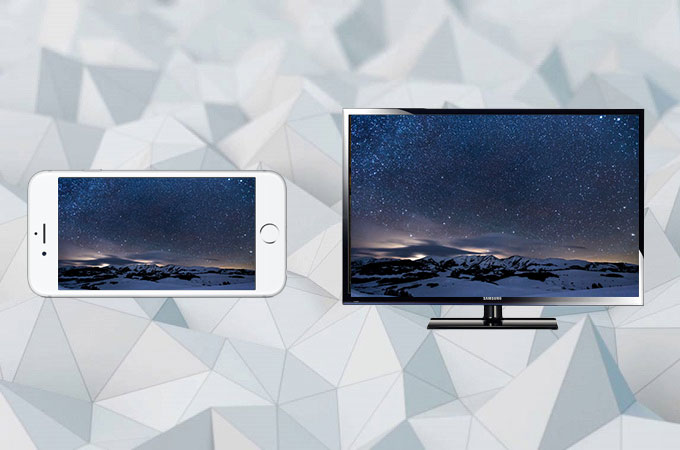 It's a good thing that Apple now enables iPhone users to mirror their mobile device onto their TV. By doing so, watching movies is now more enjoyable and playing games is more fun. The only concern to consider is that users need to purchase an Apple TV, which is a product by Apple. We all know that Apple products are quite expensive, which is why not everyone owns an Apple TV. For this reason, we have researched for several ways to mirror iPhone to Sharp TV, even without using an expensive Apple device. If you are someone who is looking for the most convenient way to mirror mobile device onto flat-screen TV, we have put together this list of practical tools for you to do so.
Practical Ways to Screen Mirror iPhone to Sharp TV
ApowerMirror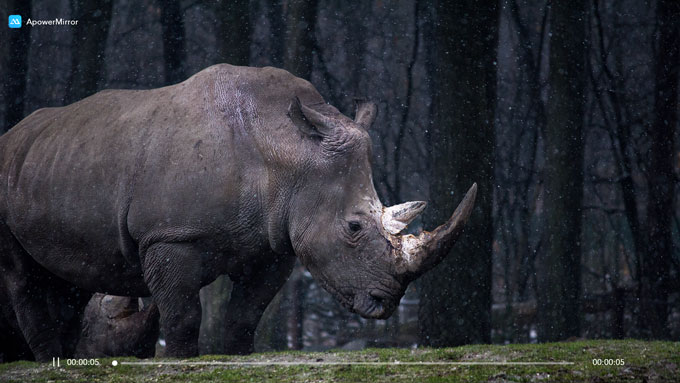 One of the most effective solutions for streaming movies, apps, and games from the comfort of a larger screen is called ApowerMirror. Using this program, you can benefit from watching a high-quality output of visual content and enjoy a nice and full audio sound streamed directly to your TV. Additionally, this tool offers you the capability to use your phone as a remote control, allowing you to fast forward, rewind, or adjust the playback and volume of your video. You will also be able to mirror your Android device with the help of this app. So, if you are using your smartphone for streaming media files, follow the simple steps below to display iPhone to Sharp TV.
First, download and install ApowerMirror on your Sharp TV.
Next, look for the mobile version from the App Store and install.
Connect your iPhone to the same WiFi network as your TV in order to establish a successful connection.
Now, launch the "Control Center" on your iPhone. Select "Screen Mirroring" and tap your TV name from the list of devices.
After completing these steps, you are now ready to display your media such as an image or video clip from your iPhone to Sharp TV.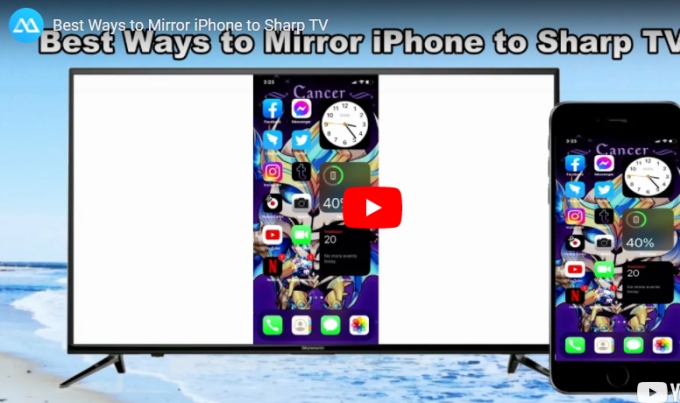 LetsView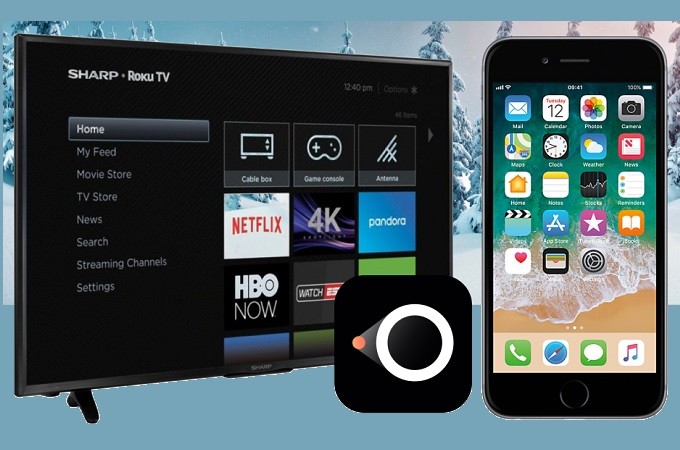 LetsView is another tool that you can use to mirror your iPhone to your PC directly. By using the tool's Pin, y can easily connect in three steps. Also, if you want to mirror PC to PC this tool has a built-in feature to do so. On top of that, you can maximize the screen capture, screen recorder and annotating feature. All of these features are free. In the meantime here is how you can mirror iPhone to Sharp TV.
After downloading the tool, install and launch it.
Connect under the same Wi-Fi network.
Get the pin on your TV and enter it on your phone.
To enter it on your phone, click the first icon on the upper right side of the interface.
iMediaShare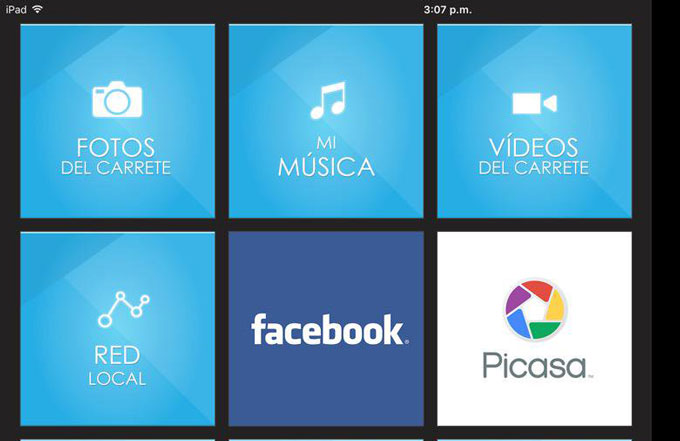 The next tool that you can use to mirror iPhone onto your Sharp TV is iMediaShare. This allows you to access your digital content including photos, music, and videos from your iPhone and wirelessly stream them to your TV. You can instantly play these contents as the app automatically recognizes all files stored on your mobile device. You can also use it to connect your iPhone to most popular TV brands, such as Samsung, Sony, LG, and more. This app can serve as a remote to control playback, volume and switch videos with ease. If you want to stream iPhone to Sharp TV using this app, refer to the list of steps below.
Search for iMediaShare on the App Store and install it on your iPhone.
Remember to connect your TV and iPhone to the same network in order to establish a connection.
Next, run the mobile app and select your TV from the detected devices. After this, a list of photos, music or videos will be shown.
Choose which media you want to play and then start streaming it onto a much larger screen.
TV Assist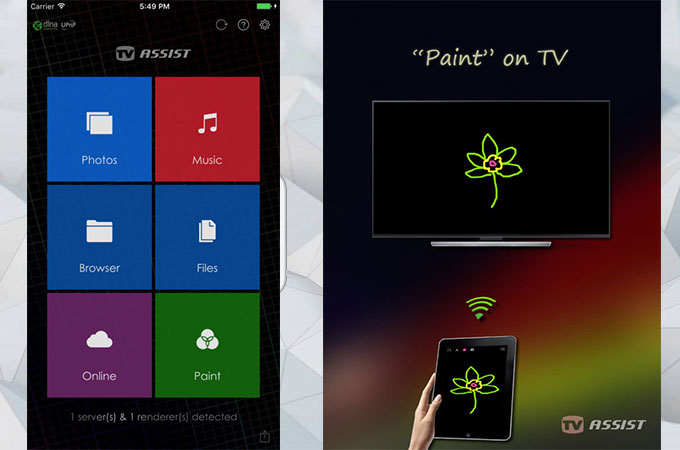 Another app which you may consider helpful is named TV Assist. It is a DLNA based app that lets you play your media from your iPhone to DLNA compatible devices. Now you won't need to share a single phone screen with your friends just to watch a video. Using this program, you can send the screen activity of your iPhone to TV so that everyone can see the screen. It is also compatible with AV Device, TV Box, PC, SoundBox and such. As long as your iPhone and DLNA device is connected to the same LAN, you will be able to stream photos, videos, and music. Here's how you screen mirror iPhone to Sharp TV.
Install TV Assist on your iOS device and launch.
Connect your iPhone to the same network as your Sharp TV.
Once connected, you can now play your photos, videos or music to TV. You may also use this program to browse online media.
Conclusion
Now you don't have to settle on the limited screen of your phone and pass it from one person to another while watching movies with friends. Using the above tools, you don't need to bother with buying an Apple TV just to stream media to TV from iPhone. If you are still undecided as to which app to try first, allow us to summarize each tool. iMedia and TV Assist allow you to cast contents onto your TV wirelessly. However, other media can't be played from these other apps. Only those that are recognized and compatible with the app can be played. With ApowerMirror, you can play all videos stored on your iPhone. ApowerMirror even has a screen mirroring capability wherein you can display your media on your TV without any limits.