I recently upgraded my old iPhone 4S to latest iOS 8. The interface looks nice and it seems to be improved in many aspects. However, I am having troubles running some applications and programs. My phone tends to crash and restart most of the time specially when running big applications. Overall, it is getting slower after I upgraded it to iOS 8. Is there a way to speed up iPhone running in iOS 8? Please help thanks.
Along with the latest iPhone 6 and iPhone 6 Plus, Apple has released the newest operating system which is the iOS 8. The iPhone users are now starting to updgrade their old iPhone to the latest system. iOS 8 promises more features, increases fluidity, at par user performance and smoother-running device. However, this isn't always the case especially for old iPhone users.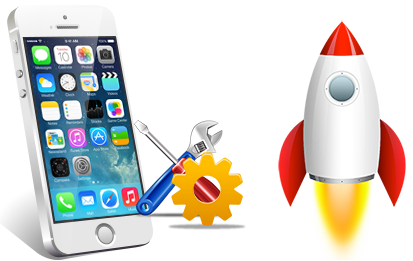 Majority of old iPhone users who recently installed iOS 8 on their gadgets has had troubles running the newest OS. As described at the beginning, old iPhone users may experience certain bugs, frequent crashes when loading applications, slower response, laggy performance and limited storage capacity. If you want your iPhone to run smoothly as before without reverting back to iOS 7, check out these tips and tricks below.
Basic Methods to make your iPhone run more smoothly
1. Get rid of unwanted apps on your iPhone directly
Erasing unwanted applications on your iPhone will free up space thus making the device run faster. If you have tons of programs installed on your iPhone, deleting those no longer in use or come as add-ons of other apps will really help a lot.
On your home screen, long-press the application you wish to remove.
Wait until it starts to "wiggle" then click the "x" mark on the top left corner of the app.
A prompt window will appear and select "Delete" to remove the application.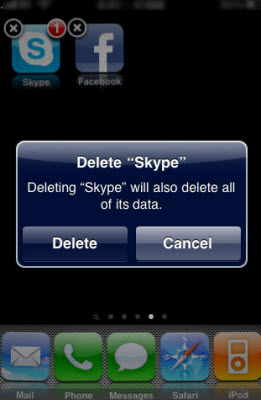 2. Delete old text messages from iMessage history on iPhone
The second trick to make iPhone faster is to delete your unwanted old text messages. It is ture that text messages don't occupy a huge amount of space but piles of text messages saved on iPhone do have an effect on your iPhone's performance.
Deleting whole conversations is easy, just swipe the message to the left and click the "Delete" button on the right.
Follow the guide to remove specific texts:
Open the conversation and long-press any message bubble until a pop-up menu comes up.
Tap "More" and small circles will appear on the left.
Mark the text message or messages you want to remove.
Hit the "Trash" icon in the lower left corner of the screen to erase the message.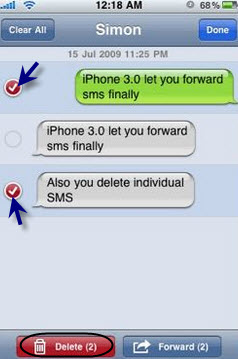 3. Terminate multiple tasks on your iPhone
If you are wondering how to make iPhone run faster, closing all running and open applications will help big time. Leaving an application open or running in the background consumes available resources on your phone. To close or end them all, follow the simple tutorial below:
Double-click the "Home" button.
A list of icons representing running applications will appear on.
Press on an icon or thumbnail then swipe it up to close the application.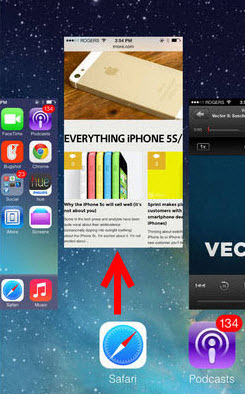 4. Turn off location services
Another great tips to make iPhone run smooth is to turn off location services. This is a nice feature but all apps that use it consume too much memory. In return, it makes your Apple device laggy and stuttering when opening or closing certain programs. Turning off your location services wouldn't hurt, just follow the guide:
Open "Settings" and tap on "Location Services".
Turn it off by sliding the toggle button to the left.
You could also turn off location services of the app individually. Just scroll down the bottom and turn off each toggle button.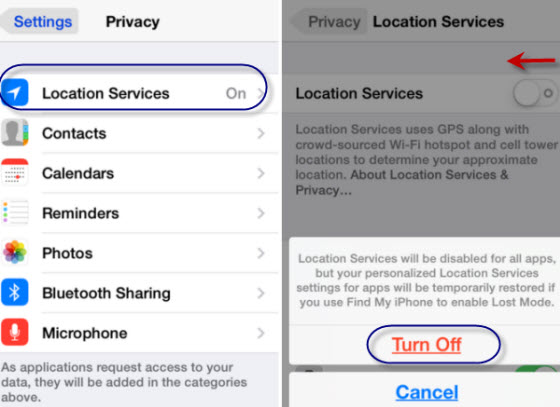 5. Disable auto app updates
Using automatic app update gives much convenience. However, this automated app update can have a great impact on your phone's performance. To make iPhone faster you can safely turn this feature off, and you could still update apps manually.
Tap "Settings" and click "iTunes & App store".
Scroll down the bottom and under automatic downloads you'll find the "Updates" entry.
Turn it off by sliding the toggle button to the left.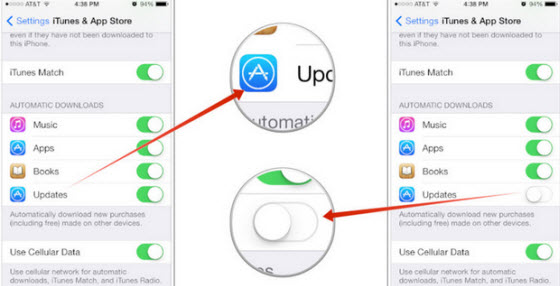 In-Depth iPhone speeding up Solution
By following the above tips and tricks, rest assured that it will speed up iPhone running in iOS 8. Though, this doesn't totally resolve the lack of storage issue. If you want to free up a considerable amount of space on your iPhone, you can use iPhone Data Cleaner to remove unwanted files that can cause poor performance, or clear up junk data to avoid slow iPhone.
This program can remove photos, accounts, passwords, videos, contacts, emails, reminders and all others in exchange of a more responsive device. Additionally, the "Express Cleanup" feature of iPhone Data Cleaner erases temp files, cache, invalid files, log data and other unneeded junk files out from your device.
Download and install this tool on your desktop PC.
Open it and connect your iPhone to PC with USB cable.
After automatic device recognition, click "Express Cleanup" on the main window.
Click the "Start Scan" button to scan all your files in your iPhone.

A result page will come out and from here you can select which file to erase.
Hit "Erase Now" button and you can safely dismount the device after the process completed.
There are many ways on how to make iPhone run faster. You could tweak up the iPhone's setting, disable memory hungry applications, delete unwanted files, remove junk documents, etc. However, most of them need to be carried out manually. If you have no extra time to spare to delete all unwanted stuffs on your iPhone for it to run faster, using third party cleaning apps is just as effective.