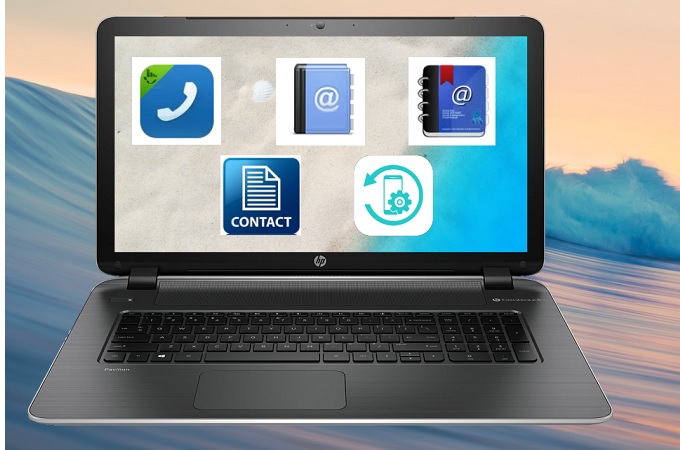 With more and more contacts are added to the phone, many Android users are finding it a great trouble to manage so many contacts. As a result, people are eager to seek a best Android contact manager to help them to manage their hundreds or even thousands of contacts. In fact, there are two ways to achieve that: either through PC or through free Android contact app.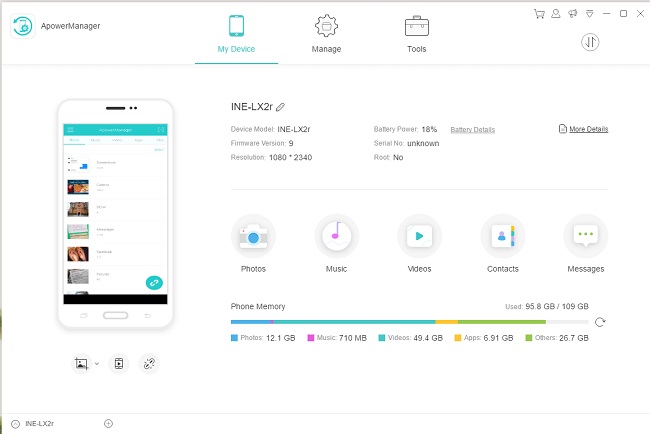 To manage contacts through PC, ApowerManager is absolutely your best choice. This software has many powerful features that will impress you a lot. It enables users to manage all kinds of data on the phone, including contacts, music, photos, videos, apps, messages and so on. It can also backup or restore with one-click. With it, you can take screenshots as well. You can download it and have a try.
As to manage your contacts, this Phone Manager allows you to export contacts to your computer in order to save important contact information, to import contacts from the computer, to add a new contact, to edit contact, and to delete contacts. Besides, you can add your contacts to different groups or create new groups so as to help you manage them in a more organized way.
More advantages of it are as follows:
It is very easy and handy. The process is quite simple.
It has no ads. Clean and pure.
Versatile ways to connect phone to PC: through USB cable, or via WiFi.
Three contact formats are available: *.vcf, *.xls, and *.xml.
It supports both Android and iOS devices.
Welcome to see the video which shows how this powerful app works.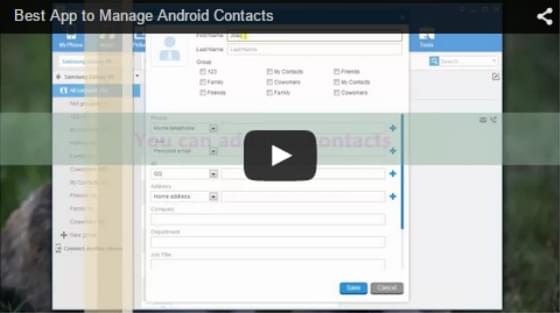 Check out five of the best Android contacts manager listed below.
Contacts +
It seamlessly integrates various social networking sites including Twitter, Facebook, LinkedIn, Foursquare, and WhatsApp. It lets you connect with your contacts conveniently from one place. You can also use this app to auto-sync photos to contacts from Facebook, send free SMS without having to switch apps, and view contact address and message history right on your contact's profile. Contacts + is a free Android contact manager, and it's widely acclaimed by many users. Currently, the app has an average rating of 4.4/5 based on 37,000 reviews on Google Play.
TouchPal Contacts

This smart dialer and contacts app offers a series of interesting features. It enables you to find contacts on the dial pad, connect Twitter and Facebook to your contact list, create a black/white list, and set your desired availability. What makes Touchpal Contacts the best contacts app for Android is the fast contact search feature. You simply have to type a few letters or numbers of your contacts, and the app instantly shows the corresponding contact name, phone number, or email address.
aContacts

This contact management application works well on searching and sorting contacts rapidly. You can organize and search your contacts by groups – either as friends, family, or colleagues – or by alphabetical order. It utilizes T9 search that's available in several other languages other than English. Other useful features offered by aContacts include the speed dial function, callback reminders, advanced call log, and contact grouping.
GO Contacts

This contact app is packed with a bunch of useful features. Some of its top features include quick find, smart dialing (which lets you press only a few keys to find a phone number), group contacts with a drag-and-group function to send batch SMS, backup to SD card, and number attribution. What's more, you can change your themes to an elegant dark color, icy blue, or vibrant spring. Having all of these fantastic features, GO Contacts is considered by many users as the best Android contacts app on the app store today.
Group Contact Lite
The developers of this contact manager describe it as a "draggable" contact app that allows users to group contacts easily. This is the most interesting feature of the app, because you can organize your contacts quickly by dragging and dropping for group editing. It also supports sending batch SMS and email to all members of a group. Other features include multiple contact operation and smart dialing.
These apps are some of the best contact managers that you can download free of charge for your Android mobile device. By using a free Android contacts management tool, you can save yourself much time and effort when it comes to organizing numerous contacts on your mobile phone.