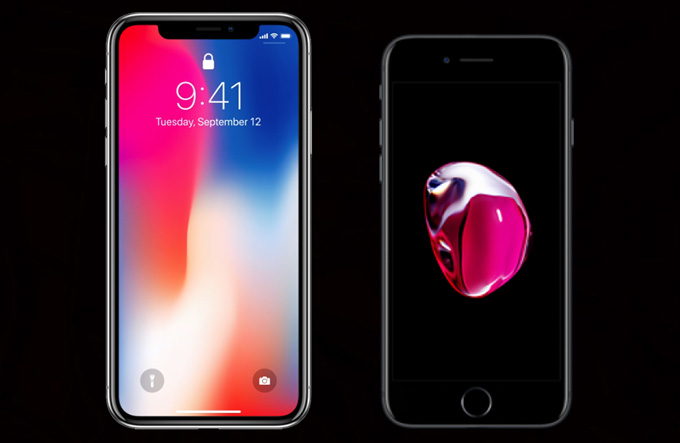 As we know, the iPhone 7 was released in last September. After a year, Apple decided to release the new generation of iPhones: iPhone 8 / 8 Plus and iPhone X, and the latter one is part of the celebration of their 10th anniversary. Apple fans are excited about it and they have high expectations about the new special features of iPhone X. From iPhone7 to iPhone X, what has been improved on earth? In this article, we'll show you the comparison between iPhone X vs 7 in terms of their features.
iPhone X vs iPhone 7: What's New
1. Display
iPhone 7 should be on the list of smartphones which have the best display. The iPhone 7 has 4.7-inch display which presents a fairly good resolution. Meanwhile, the iPhone X has 5.8-inch (diagonal) all-screen OLED Multi-Touch display so that user will experience even better and bigger display.

2. Unlocking Phone Screen
When it comes to the way of unlocking iPhone screen, there is a huge difference between iPhone X vs iPhone 7. As you know, iPhone 7 uses the passcode and Touch ID to unlock the phone screen, while the iPhone X will ditch the Touch ID and replace it with Face ID as facial recognition to unlock phone screen in an easier and faster way.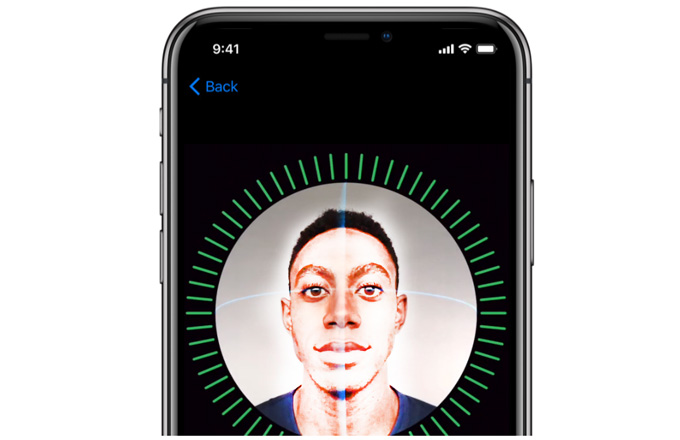 3. Chipset
As an iPhone fanatic, we want our phone to have even powerful and faster processor so that we can use it without any delay. That's why iPhone X has a higher performance processor which is Apple A11 compared to the iPhone 7 that uses Apple A10 only.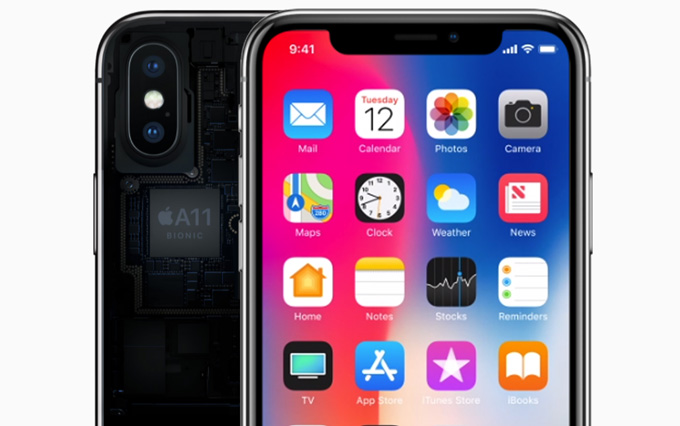 4. Camera
It is worth mentioning the camera of iPhone 7 vs iPhone X. iPhone X has an upgraded Dual 12 MP camera with dual OIS for primary and 7MP camera for secondary, while the iPhone 7 has 12 MP for primary and 7 MP for secondary. In this case, you can capture clearer photos and videos with better camera effects when using iPhone X.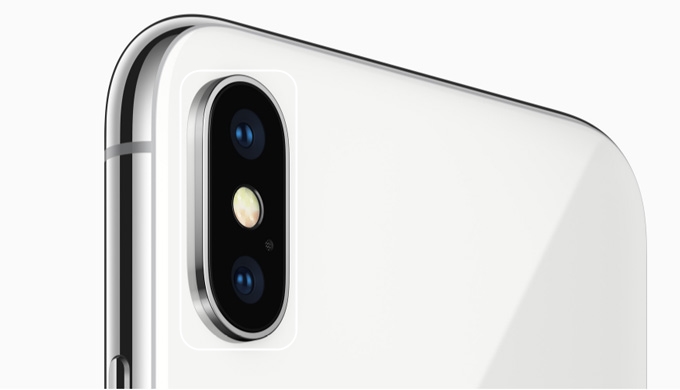 5. Battery
When purchasing a phone, we also need to take the battery capacity into account. As expected, the new iPhone X bears a 2700 mAh battery capacity, lasting up to 2 hours longer than iPhone 7, which has 1960 mAh battery capacity.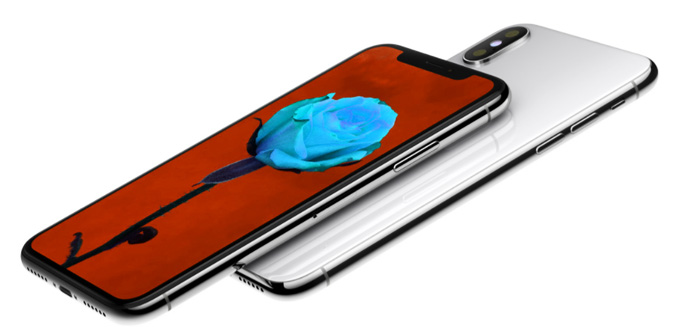 6. Other Features
The new iPhone X is designed with a new glass-to-glass and metallic body for wireless charging function, while the iPhone 7 has ion-strengthened glass. They are also expecting that iPhone X has dual lens array.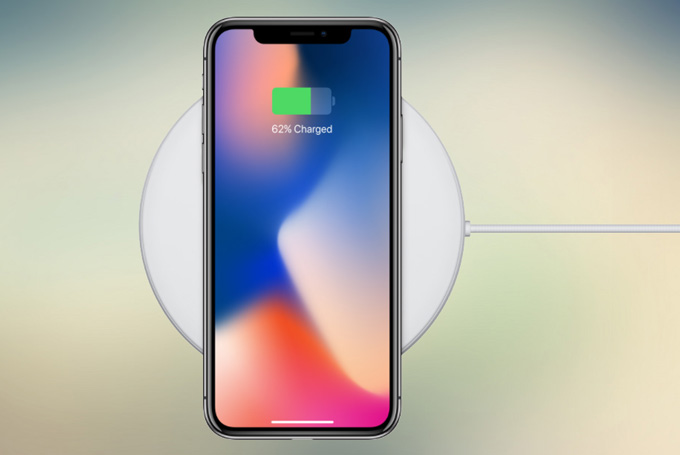 7. Price
There is no doubt that the price of iPhone X vs 7 must be different. iPhone X is more expensive compared to the iPhone 7 since it's a new generation and has some additional and awesome features. Besides, the expected price for iPhone X is $999 at least, while iPhone 7 is currently sold for $549.
Comparison between iPhone X vs iPhone 7
| | iPhone X | iPhone 7 |
| --- | --- | --- |
| Display | 5.8-inch all-screen OLED Multi-Touch display | 4.7-inch display |
| Protection | Sapphire Crystal Glass, Oleophobic coating | Ion-strengthened glass, Oleophobic coating |
| Processor | Apple A11 | Apple A10 |
| Camera | Dual 12 MP primary camera, 8 MP secondary camera | 12 MP primary camera, 7 MP secondary camera |
| Video Recording | 4K video recording at 24 fps, 30 fps, or 60 fps | 4K video recording at 30 fps |
| Location | Assisted GPS, GLONASS, Galileo, and QZSS | Assisted GPS and GLONASS |
| RAM | 3GB RAM | 2GB RAM |
| Storage | 64 / 256 GB | 32 / 128 / 256 GB |
| Battery | 2700 mAh non-removable | 1960 mAh non-removeable |
| Colors | Black, Silver | Jet Black, Black, Silver, Gold, Rose Gold, Red |
Comparing iPhone X vs iPhone 7, it is obvious that iPhone X has more outstanding features than iPhone 7. But then again, if you are into practicality, you must think twice if you replace your iPhone 7 or not. Just keep in mind choosing the one that is suitable and affordable for you.