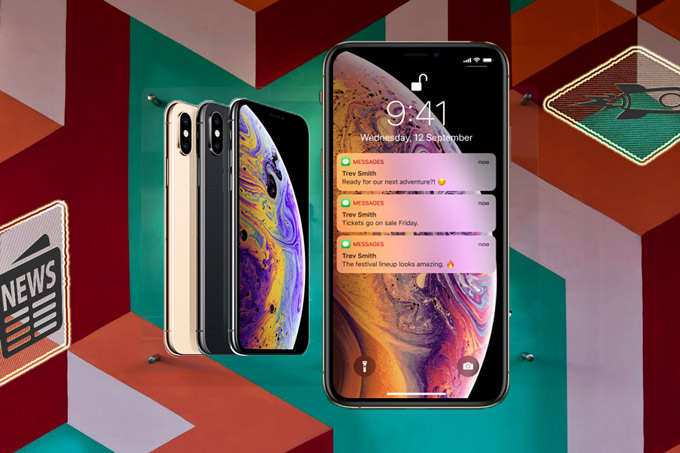 It's officially confirmed that Apple has launched its new iPhone models which are several versions of iPhone X. They come up with iPhone XS, iPhone XS Max and iPhone XR. iPhone XS, the successor of the year-old iPhone X has a design similar to iPhone X with some refinements. Now at the launch event, Apple executives announce the iPhone XS price along with its remarkable features specifically better battery life, faster photo capture and Dual SIM capability which enables users to have two separate phone numbers. Whereas, iPhone XS Max the larger version of iPhone XS, offers you a much wider screen experience with its 6.5-inch screen which by far the largest Apple's phone display to date. While, iPhone XR with the same design and capabilities for much less money, features a 6.1-inch Liquid Retina Display. This means you have three options to choose from. But here we'll talk about the full coverage of iPhone XS 2018 to help you decide if it's worth spending another thousands of dollars for upgrading and if it justifies the extra outlay.
Here's iPhone XS Price, Release Date & All the Specs You Need to Know
Price
When Apple releases new iPhone models, iPhone X drops in price which is the base model of iPhone XS with 64GB which will cost you $999, while the 256GB comes in at $1,149 which is the same as iPhone X and 512GB is going to cost you $1,399.
Release Date
After knowing its price, it about time to know when is the iPhone XS launch date. This iPhone will be widely available in September 21 and pre-orders starting from September 14.
Specifications
Given this information we are also going to review its specification, namely the height, weight, screen size, screen resolution, display, Operating System, Processor, camera, video, water resistance, battery, colors, Sim card. Below is the detailed description of each specifications.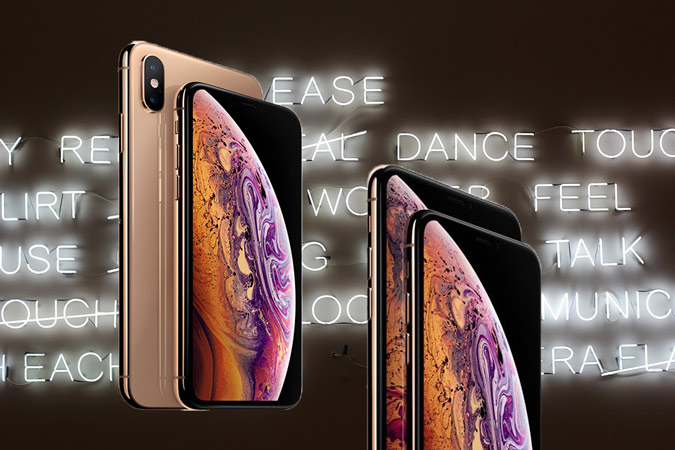 Screen Size

iPhone XS measures 5.65 inches or 143.6 mm in height. Weighs 6.24 or 177 grams with the width of 2.79 inches or 70.9 mm.

Screen Resolution

The iPhone XS screen size measures 5.8 inch in diagonal which is an all screen OLED Multi-Touch display with 2436 x 125-pexel resolution at 459 pixel per inch. It offers a bright and accurate color display.

Display

It has the upgraded OLED screen which Apple called "Super Retina" display which supports Dolby Vision and HDR10. This means that you can watch 4K resolution content from your device. It is also now improved with TrueTone and HDR supported display. Moreover, you can expect an upgraded Stereo recording capability, 3D touch and wide accurate color display.

Operating System and Processor

With regards to the other iPhone XS specs, this model has the latest Operating System which is iOS 12. This will focus more on performance and quality improvement together with its list of new features including Memoji, Screen Time, Group Facetime and many more. Apple has also changed the processor of this phone which is now integrated with A12 Bionic chipset which is responsible for improving the quality of photos.

Camera and Video

iPhone X just had a good feedback with its dual-lens camera. And now Apple made the same setup regarding the camera of iPhone XS. Its rear camera has 12 mega-pixel lenses with a wide-angle- f/1.8 aperture and telephoto lens of f/2.4 aperture which supports 2x optical zoom. You will also be impressed with its capturing portrait shots with blurred backgrounds and allows you to adjust the depth of field after taking photos. Whereas, the front camera has the same TrueDepth support which enable the FaceID, Animojis and Memojis to work well. Also, you can now record video with 4K resolution.

Water Resistance

This phone comes with IP68 water resistance which is going to protect your phone in water up to 2 meters deep for half an hour. What's more, it's even beer-resistant!

Power and Battery

At the iPhone XS release event, Apple claims that this phone has longer battery life. It lasts up to 30 minutes longer than iPhone X, can last up to 12 hours of internet use, 14 hours for wireless video playback, 60 hours of wireless audio playback and 20 hours of talk time wirelessly.

SIM Card

Aside from its nano SIM, iPhone XS has now an embedded eSIM technology. This lets you store and switch carriers because of its new version called "remote SIM provisioning". Without even having a new card, you can easily change your carrier. However, there are only exclusive carriers that eSIM support.
Difference between iPhone XS vs iPhone X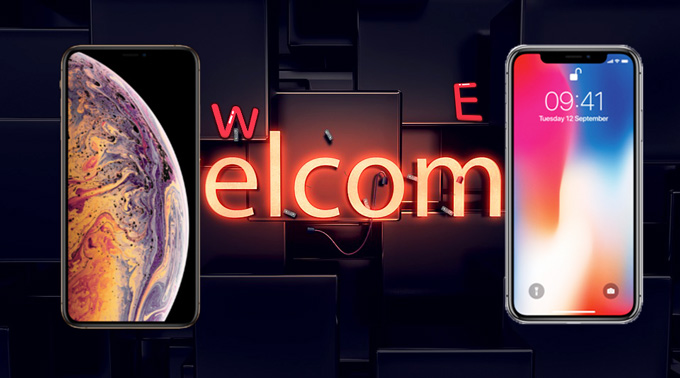 Now, we'll talk about iPhone XS vs iPhone X. The most significant upgrade you can find in iPhone XS is the chipset they integrated in it, compared to A11 found in the iPhone X, A12 Bionic processor of iPhone XS is way faster and more power-efficient. It features augmented reality along with the graphical enhancement that will surely please the gamers in particular. In addition, its significant improvement with its battery life, Apple claims that the battery should last an hour longer per day on average. As the software and updates are concerned, Apple launches the iPhone XS upgraded operating system which is the iOS 12. While the iPhone X is launched with iOS 11, but iPhone X can be updated to iOS 12 easily. And apps should load up to 30 percent faster than its predecessor.
Summary
Sure enough, after hearing about iPhone XS review, you will find that it has better performance and bigger improvements. Practically speaking, if you still have iPhone X, we suggest you to settle for more years with it because iPhone XS seems like just the upgraded version but does not have much difference. But if you choosing between the two we recommend you to opt for the new one.