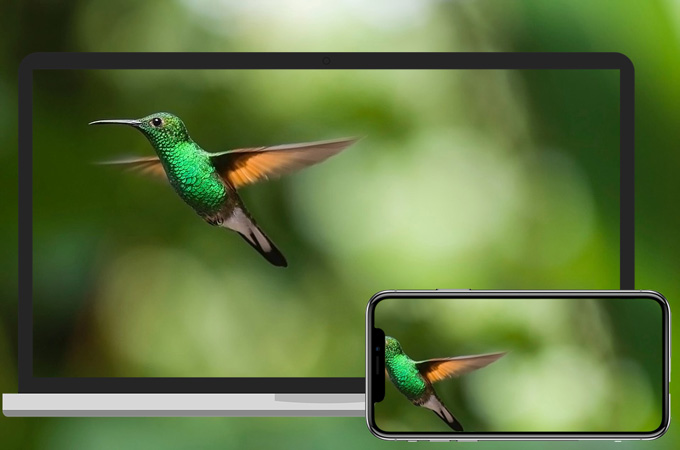 A few days ago, Apple unveiled its new product – iPhone X, a full-screen smartphone with a lot of awesome features. Even though the phone will be available in November for most users, many websites have already published their reviews for this new mobile. However, with more and more news released, some users figured out a problem, namely that the iPhone X's notch will affect the visual experience especially when playing videos or games. This might be annoying for some people who want to view the screen without limitations. Don't worry! We have a solution for you – you can cast iPhone X to PC and enjoy the content of your phone without the terrible notch. In this post, we will show you some tips that can allow you to see your iPhone screen on the computer.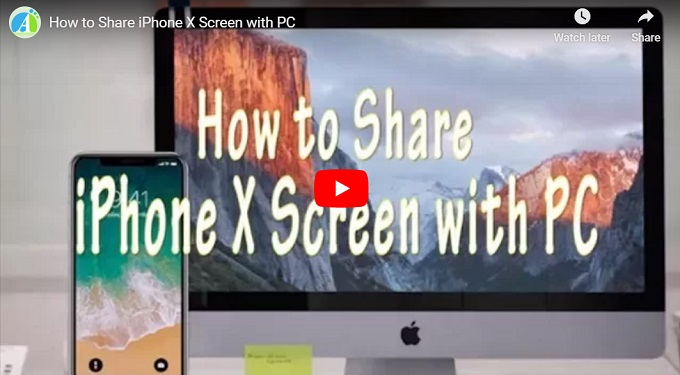 Best Ways to Cast iPhone X to PC
ApowerMirror
Designed for sharing screen of mobiles, ApowerMirror must be your best choice for iPhone X screen mirroring. It can help you enjoy mobile device content on PC, Mac as well as on Android device. Moreover, it supports at most 3 devices streaming to the computer at the same time. With it, you can not only view the screen of your iOS device, but also hear the sound of it. If you use it, you won't see the annoying notch on your computer, and you can set the screen into full size for better experience. To share iPhone X screen with PC, follow the instructions below:
Download the software by clicking on the button below.Download
Open the program on your PC, and connect your iPhone and your computer to the same network.
On your iPhone, swipe up to turn on Control Center, tap on "Screen Mirroring".
Find your PC with the name starting with "Apowersoft", press to establish the connection.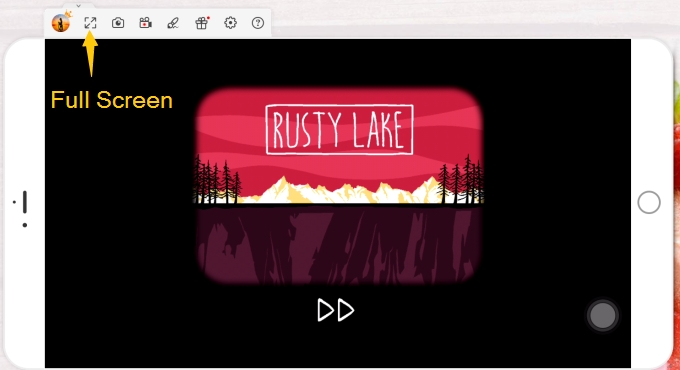 Once done, you can see your iPhone screen on the computer. If you want to switch to a larger screen, you can click on the button "Full screen" button on the tool bar of the program.
The program supports iOS 8 and later versions, even the latest iOS 11. And you can also display iPhone X on Mac in the same way with this program. However, here we offer you other option which can also help you.
QuickTime
It is easy to share iPhone screen with Mac, as they are both produced by Apple Inc., especially using its own product, QuickTime. This is an extensible multimedia framework, which can enable people to play media files. And in the latest versions, people can also edit video files, record the screen. Now, we will utilize its screen recording function to display iPhone X on Mac.
Install and run QuickTime on Mac.
Connect your iPhone to Mac with a USB cable.
On QuickTime, click on "File" and then on "New Movie Recording". Afterwards, the mobile screen can be streamed to your computer.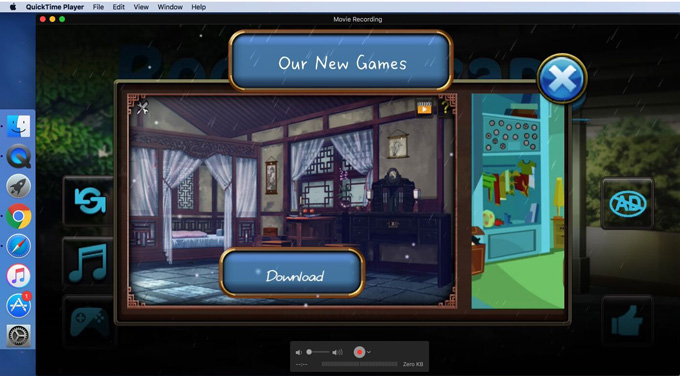 Although QuickTime is developed by Apple company, it also has Windows version, so you can also use the program on Windows PC.
Conclusion
Both programs can easily help you mirror iPhone screen and work perfectly on more than one system. You can choose either solution to help you enjoy phone content on a bigger screen. However, the advantage of third-party apps is that it updates frequently to fix the bugs and come out with many amazing features to satisfy users' different needs. Take ApowerMirror as an example, it allows people to cast iPhone X to PC, Mac, and Android device, and enables Android users to cast and control their Android device from PC, Mac, iOS, and other Android devices. Hence, if you are looking for tools that can mirror screen to multiple devices, this all-in-one software can help a lot.