Free PDF readers for iPhone X/11/SE
ApowerPDF Editor
ApowerPDF Editor can be downloaded for free now. Although some of its editing features are paid, but you can use it to view and bookmark PDF documents without paying any fee. Also, it has a "Pages" feature, which allows you to view page thumbnails and jump to a page you want to continue to read. Also, you can add bookmarks to some important pages and use bookmark feature to jump to a specific page.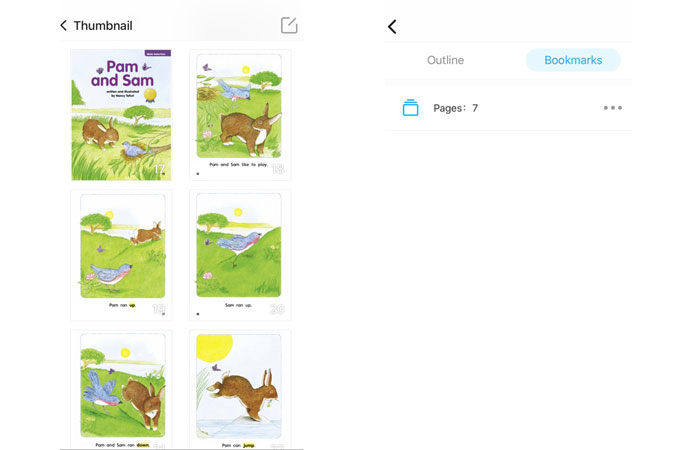 If you like our app, you could give us a 5-star review on App Store.
OfficeSuite
OfficeSuite is a free mobile office application which includes PDF reader and editor. It allows you to view, create and edit documents in any format such as PDF, Word, Excel and others. Aside from that, you can convert your PDF file to Word, Excel and ePub easily. It can set passwords on your document for security. However, since it is a free app, there are ads shown at the bottom of the screen of the program.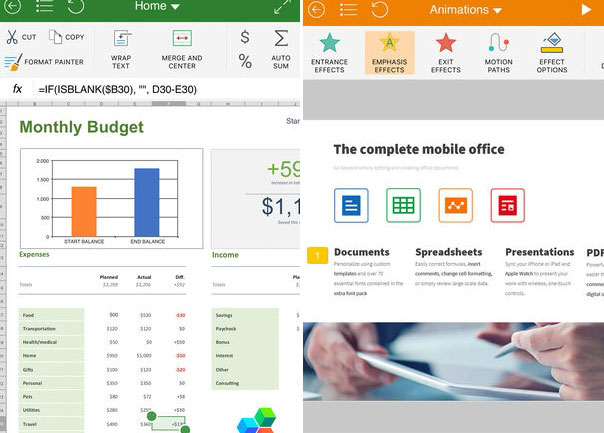 PDF Markup
Besides using PDF Markup as a PDF reader, you can also use it to edit PDF files on your iPhone 11 and iPhone X. Moreover, it can add PDF annotations, write on documents and back up files to iCloud storage directly from your device. In addition, there are other exciting features which you can try such as document scanner, web highlighter, file transfer and backup, etc. However, if the app crashes, it may lose the pages you work even you saved it.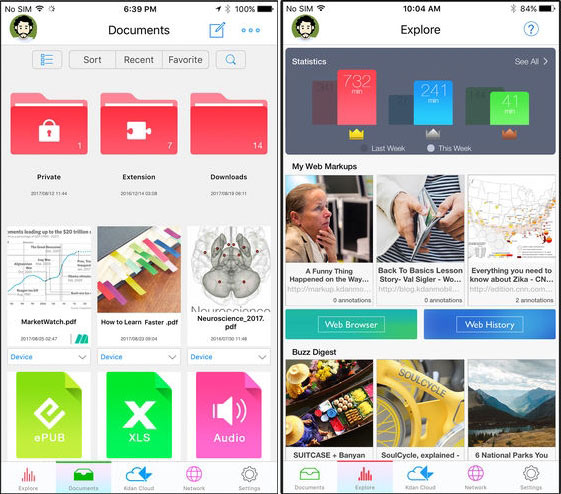 PDFfiller
Another free PDF reader for iPhone 11 and iPhone X is PDFfiller. Aside from acting as a reader, this tool allows you to edit, sign and encrypt PDF documents. It can convert PDF files to other formats such as Word, Excel. With this tool, you can save and share it anytime of the day. It also lets you send your documents via SMS and Email. Though, you could only send one document in Email to specific contact.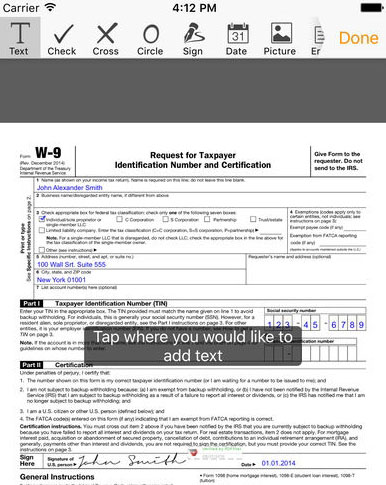 FileApp
FileApp is a document reader for iOS devices which requires iOS 7 or later for full compatibility. Aside from being a file reader, it is also a file manager which lets you organize your files. This tool supports different languages like English, Chinese, French, German, Italian and many more. Yet, this tool is lack of PDF editing features.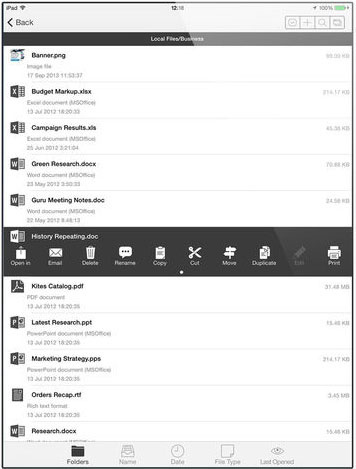 Documents
Documents is a file manager made by Readdle. It allows you to open, view and annotate any documents like PDF, Word and PowerPoint. Moreover, this tool has capability to import, save and manage files without any difficulty. It also enables you to create text files, search in PDF files, share files with your friends and many more.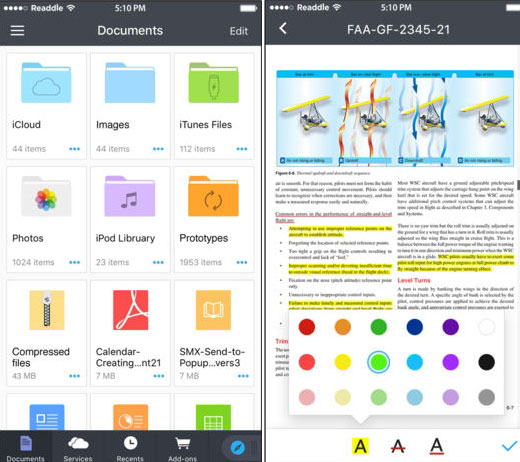 Paid PDF readers for iPhone X/11/SE
PDF Expert
Aside from using free PDF file readers, you may also use PDF Expert. It is a PDF reader for iPhone which allows you to edit text, images and links. As well as annotate and manage pages which includes merging files, thumbnails mode, and split view mode. Moreover, this tool allows you to add password for protecting your files. But, there are some PDF files crashed while using this app.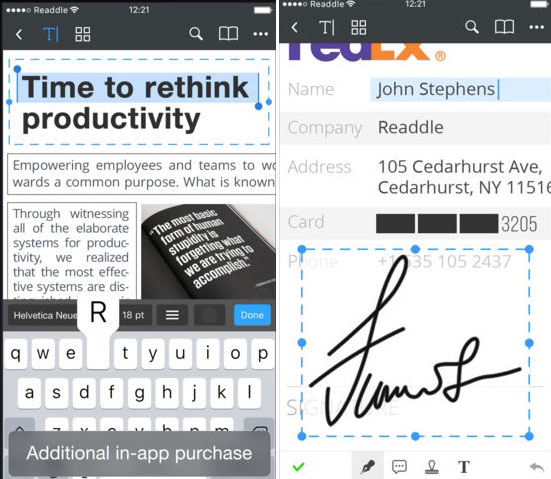 Notability
Notability is a simple, yet powerful PDF reader and note-taking tool made by Ginger Labs. This tool is perfect for students, teachers, and businessmen in their daily lives. It allows you to create checklists and many more. Aside from that, it allows you to take notes while researching and reading a book. This tool requires iOS 9.0 or later for full compatibility. Although you can share it in different ways, still, you cannot directly share it with group of people.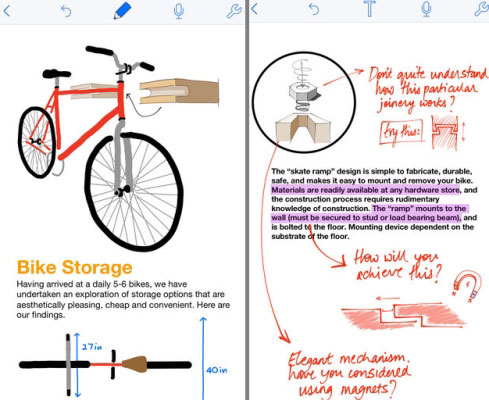 GoodNotes 4
This is another iPhone X PDF reader which lets you annotate PDF documents. It allows you to insert images, draw shapes, lines and figures easily. It also supports Word and PowerPoint. In fact, this tool is designed perfectly for iPhone and iPad running iOS 8.0 or later for complete compatibility. But, there are some instances that this software crashed when you try to import documents from the Google Drive.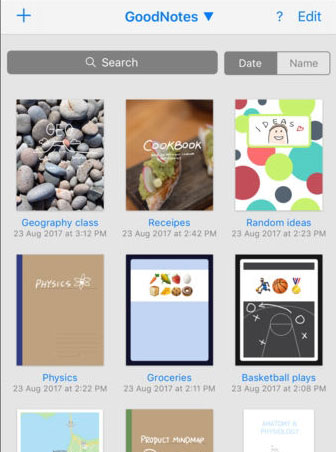 neu.Annotate+ PDF
This is an app which enables you to read and markup PDF files. Markup can be highlighting the text, drawings, text notes, photos, etc. Besides, there are some helpful features which you can use such as deleting pages, adding photos, editing image, magnifying, duplicating pages and documents and many more. This tool requires iOS 8.0 or later for better compatibility.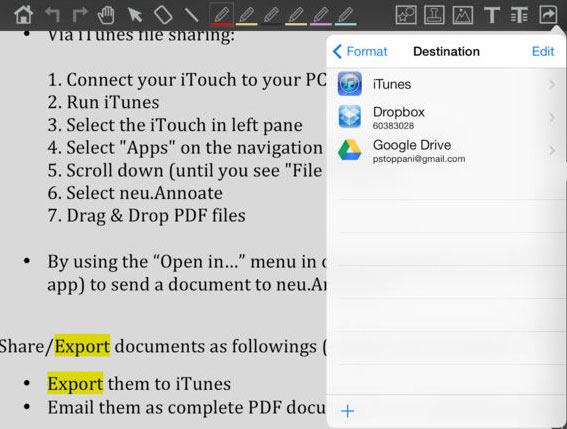 PDFpen 3
PDFpen 3 is an iPhone PDF reader which requires iOS 11 for full compatibility. It lets you read and edit PDF file, highlight important text, edit page content and sign a contract. Furthermore, you can add text and images, draw shapes, lines and figures. It also allows you to copy, delete, move and resize the images of the original PDF file.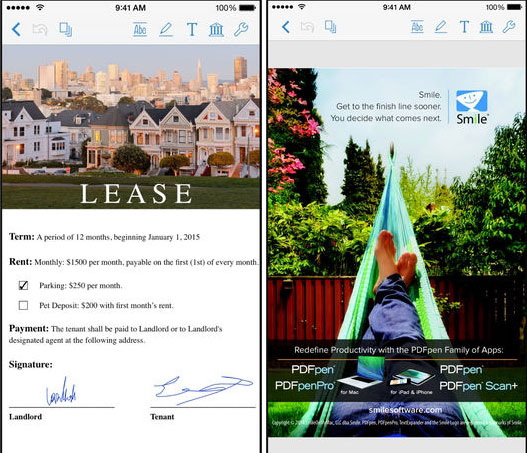 Conclusion
Those applications given above will surely help you on how to read PDF on iPhone 11 and iPhone X. If you want better and full features, you can try the paid ones. But, if you are into practicality, try those free tools. However, limit your expectation with their features compared with the paid tools.