Top List of PDF Editors for iOS
ApowerPDF Editor

With ApowerPDF Eitor, you can easily modify the content on your iOS mobile and tablet. This PDF editor has several features, such as adding text and images, deleting the content, modifying the images, inserting blank PDF pages, rotating PDF pages, deleting PDF pages and more. Also, it contains features like outline and bookmarks, which will also be helpful for people who love reading PDF books on mobile devices.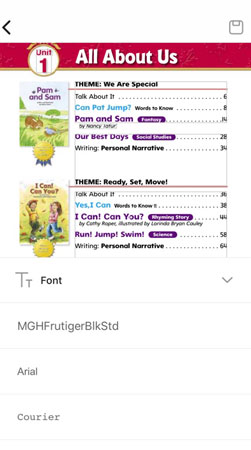 If this app helps you in editing PDF on iPhone, you could give us a good review on App Store.
iAnnotate PDF

If you're looking to modify your PDF file on iOS devices, then iAnnotate might be the right editor for you. This application can be downloaded from iTunes and App Store by purchasing it at around 10 dollars. The key features that this tool offers include "Annotate" where allows users to add text, draw lines, put date stamps and the likes. "Modify" allows users to add, delete, rearrange, and rotate PDF pages, and "Secure" which provides iOS Data Protection support and keychain functions.
Aside from these, iAnnotate also provides iCloud back up and a share function in case you need to share your edited PDF with your colleague. It's true that this tool comes with a price but it's a decent app that is worth trying.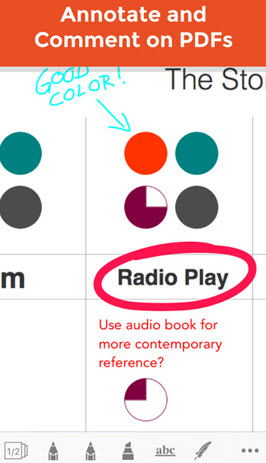 Adobe Acrobat Reader

Next on our list of iPhone/iPad PDF editor is none other than Adobe Acrobat Reader. This is a mobile version of the famous desktop Acrobat Reader adopting some of its key functions such as ability to open and view a PDF file, annotate by making comments, draw lines, and highlight a portion that has significance.
It also provides image scanning through our device's camera, and it supports easy filling or signing of forms. In term of keeping the app, users also have an option whether to save the modified PDF on cloud storage provided by Adobe or save it on other cloud storage providers. This however is just a basic version of the app, to get the additional functions you must subscribe to their offers.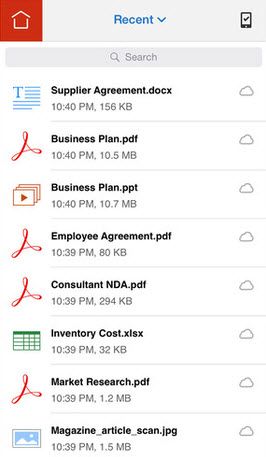 Foxit PDF

This is an easy-to-use mobile PDF editor that is compatible with all iOS devices, and can be downloaded from iTunes for free. Foxit PDF is equipped with an editing function that allows users to annotate, add stamp, move, rename or delete PDF files, as well as zipping and unzipping PDF.
Plus, this tool can also work on PDF forms such as filling out and saving forms, importing and exporting data. In saving the enhanced PDF file, you can share or store it via cloud storage that you are using or share it to different devices connected to a WiFi.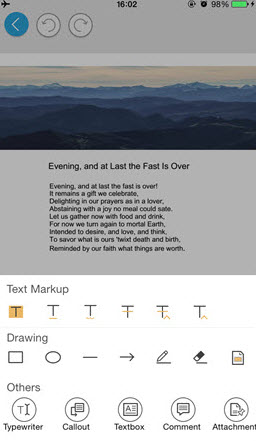 PDFPen

This application is designed for all iOS enthusiasts. You can install this app through iTunes or AppStore with a fair price of 19.99 dolars. This PDF editor for iPhone and iPad is built with functions that will allow users to edit PDF documents by adding freehand scribbles safely, adding highlights and annotations, as well as inserting images and signatures.
It is also capable of drawing various shapes and lines, and it can fill out PDF forms that include specialized signatures. Basic editing functions like moving, deleting, copying, and resizing are also offered. It's a jam packed application, but spending almost 20 dollars may not entice some users towards this app.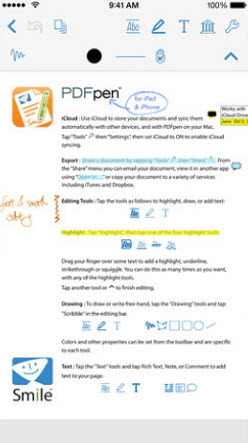 SignEasy

From the name itself, this PDF editor allows its users to easily sign and fill up any PDF documents. In addition to these was some useful functionality such as the capability to add text, checkboxes, images, logos, etc.
In adding annotations, multiple ink colors are provided along with text styles and fonts. It instantly saved signatures and initials for later use, plus it offers saving of the edited files through well-known cloud base storage. This program is fine for basic editing like adding annotations and signatures, but it lacks some functions that a PDF editor must possess.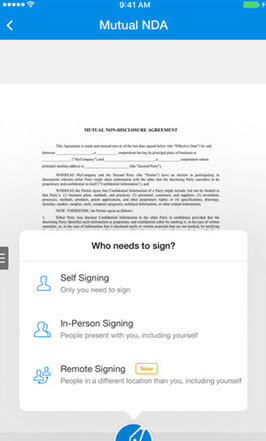 If we are going to compare all of the applications that we discussed above, we can see that all of the rival applications do have their own set of features. You use the free applications or versions and you can get basic editing functions, while if you need more dynamic functions, then you can spend some cash and get those apps that require purchasing.
After all, it's still up to your personal preference on which way you choose to edit PDF on iPhone or iPad. All of the presented PDF editors for iOS work well and have good reputation under iTunes customers rating system. Better try all of the apps and leave us your feedback.