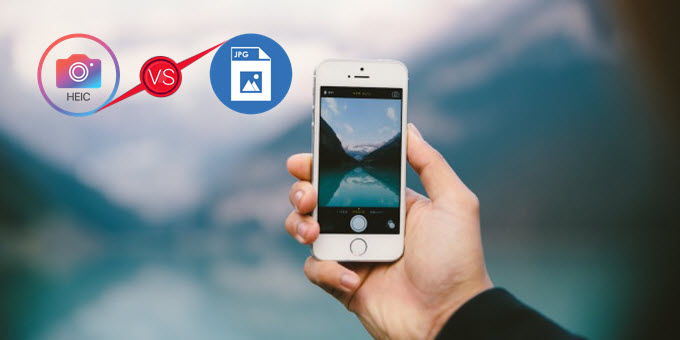 The sudden shift from JPEG to HEIC format of Apple for their iOS 11 has sparked a large debate all over the internet about which is the better format for keeping your images in. As we all know, JPEG has been used on iPhone for years and just recently, a new type of image container will replace it. For what reasons? That, we will unveil as we list a detailed HEIF vs JPEG comparison in the latter part of the article. In this manner, we can weigh the benefits and disadvantages of Apple's decision to change their default format for images. So, without further ado, let's move on and examine these two.
Brief Review of HEIF Format
HEIF: what is it, what does it do?
High Efficiency Image Format or HEIF, as mentioned above, is the format introduced by Apple, Inc. on their latest OS update. This format was first released in 2015 by the developers of MPEG. The HEIF makers at this time introduced a modern compression technique that stores images in smaller sizes but which is still able to retain the high definition quality of JPEG. Moreover, this kind of format is flexible for it can produce either a single image or image sequences. Also, the metadata embedded in your picture is registered all along.
"High Efficiency" vs "Most Compatible"
As of the moment, iOS 11 has two new camera settings namely High Efficiency and Most Compatible. In case you navigate to "Settings" > "Camera" > "Formats", you will find these two. The High Efficiency is the originally preset settings where your files will be saved as HEIF for images and HEVC for video files. The Most Compatible, on the other hand, stores your pictures as JPEG and videos as H.264. At this point, currently the only notable difference that we know is their size. How about on other aspects? Take a look at the HEIF comparison and JPEG below.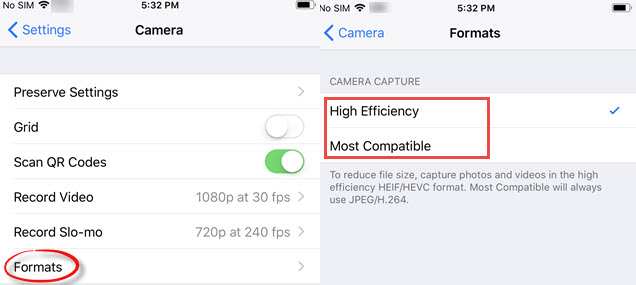 HEIF vs JPEG Comparison
Compatibility
Regarding potential compatibility issues that can emerge, the JPEG is more accessible as compared to HEIF. In fact, you won't have problems opening images with this type of format. On the other side, HEIF file, which is relatively newer, will pose problems when you try to view them on your Windows PC. Therefore you are able to directly view those photos using Apowersoft Photo Viewer or convert HEIC photos to JPEG. The image viewer is highly capable of displaying images with different formats including HEIF. As for Mac users, those who have the High Sierra OS can flawlessly access HEIF extension as it is supported by the system.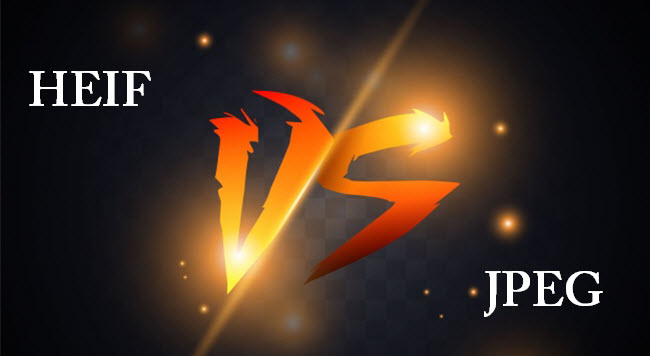 Image quality
When it comes to image quality, HEIF versus JPEG, HEIF holds the throne among the other available solutions. As proven and tested, the first one has a higher depth than the second. While HEIF uses a 16-bit deep color, the JPEG is only 8-bit which is smaller by at least two-fold. To put it bluntly, devices that support HEIF format can capture a wide array of colors. Furthermore, you can easily modify your photographs like apply enhancements on various layers like foreground, middle ground, and background. Plus, you may rotate and crop your images without altering or saving them for a second time, making it faster to work on when you're using Mac and iOS devices.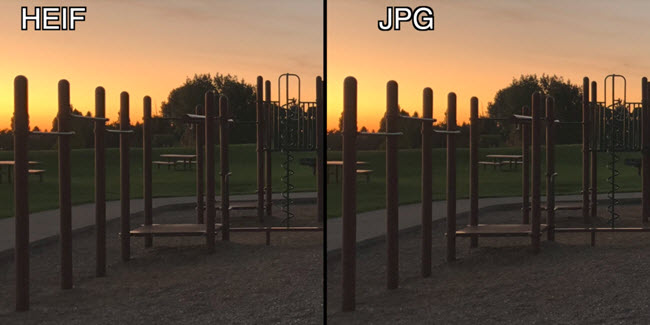 Compression/Image size
Already mentioned above, HEIF is smaller than JPEG. According to the developers of MPEG, the HEIF has 2x compression than the JPEG. Therefore, in case you take the same picture in HEIF and JPEG format, you can expect that you won't have the same size on your device. For example, a JPEG file with 2.5MB will be 1.2MB in HEIF format. This, in turn, helps a lot regarding the increase of the efficiency of iPhone and iPad because instead of reserving your storage for your videos and photos, you can download applications and add important documents.
Bottom line
It's still early to say which is the better image format when we have a comparison between HEIF vs JPEG as there is more to what we see with our eyes. However, based on the details mentioned above, we can say that HEIF is more superior than JPEG. This is because it takes up little space on iDevices while giving you an excellent quality image. Although both have a satisfactory result, if you're a photographer or one who loves to take pictures, HEIF should be your choice as you won't have to worry about deleting files on your Camera Roll.