The Smartphone That Starts it All
Once released, the iPhone immediately has started the trend of Smartphones with multi touch screen features. The iPhone has the capability to take pictures and shoot video. Playing video with the high screen resolution of this unit is a kind of fantastic experience. However, just like Apple computer OS, iPhone only accepts a certain file format for it to be played. This is the reason why many iPhone users want to convert their videos into an iPhone compatible format. So that they can transfer it at the same time enables them to play the any videos using their iPhone.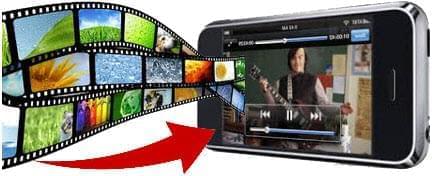 Two ways to convert your video for iPhone free
Converting video clips to an iPhone acceptable format is not a problem nowadays due to various converting tools that are circulating over the internet. And to avoid false programs here are some of the best solutions for free video to iPhone converter that you can utilize.
Solution 1: Apowersoft Free Online Video Converter
The first program that we have is the Apowersoft Free Online Video Converter. By using this tool you can now easily convert video to iPhone MP4 in no time. This is made possible by its user friendly interface, with simple 3 step conversion process, plus this program has the fastest video conversion rate among other converters. Aside from converting your video to iPhone MP4 format, you can also convert your video into other file format that you want. This will allow you to transfer and play your videos easily sing various devices. It is indeed the easiest program to use in converting videos since no downloading and installation required.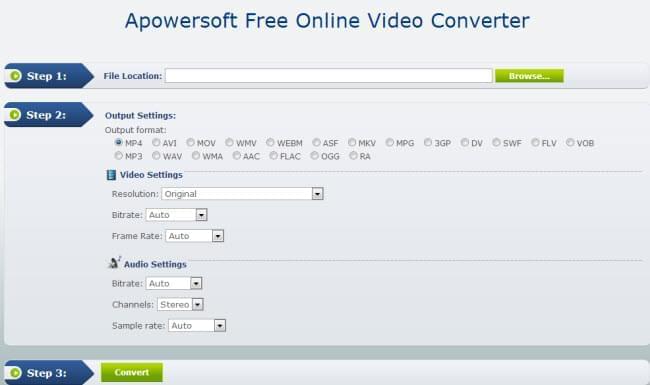 Solution 2: Convert videos for Apple iPhone by using Kvip on Windows
This next video converter has the full capability to free convert video for iPhone. Although some may not be familiar with this application but it is one of the frequently used converter by many online users. To utilize this program all you need to do is to download and install a Kvip video converter. Once installed, you can now select the video that you want to convert and press open to start the process. Wait for a few minutes and your newly converted iPhone video is ready and will be automatically added to iTunes library. The last thing that you need to do is to sync your iPhone to iTunes to get the video.
This is a good program to use however; there are some disadvantages that can be seen in this converter. A little bit complicated to manage is one of them, plus it can only support limited format just like iPhone MP4. Its conversion rate is also slower compared to the first converter that we discussed.
A Best Shareware for Converting Video to iPhone MP4
If you are looking for a more powerful tool that can convert video to iPhone MP4, then you better use the Apowersoft Video Converter Studio.
This is a wonderful shareware that can convert your video into a high quality iPhone accepted format without any difficulty. With this tool you can easily select an output format that you need, because all of the devices and gadgets are already listed and just select your device and the format that is compatible with that device is immediately shown. Moreover, there are also interesting features that this shareware possesses than video converting. One of them is its basic editing functions like cropping and trimming, and it can also merge two video portions into one.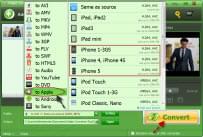 Conclusion
We can use various methods for us to convert video to iPhone format. However, be careful with the video converter that you will use, for some programs have adware, malware, viruses that can ruin your file and computer. Based on quality and performance it is advisable to use a stable program just like the Apowersoft Video Converter Studio.