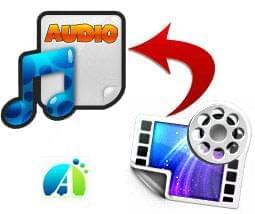 Videos are popular because they allow us to enjoy the pictures and hear the sounds simultaneously. However, in many occasions, the only thing we need from a video is the sound rather than the picture, especially when you want to listen to the sound but the video does not work on your MP3 players at all. After a tired working day, rather than watching a video, enjoying music with a carry around tiny MP3 player is a cool, relax thing on the way home.
Sincerely, you can easily extract audio from video with an app and a pro respectively. One is Apowersoft Free Online Audio Converter, which provides a web-based extraction service without any charges. The other one is Apowersoft Video Converter Studio, which supports more functions during extracting process.
Free Extract Audio from Video with Apowersoft Free Online Audio Converter
No downloading, no registering, Apowersoft Free Online Audio Converter, acting as a free audio extractor, is easy and convenient to operate. Even a newbie could finish the extraction without a trouble. Any type of video is supported to be converted to audio one such as MP3, WMA and WAV speedily within a few seconds or minutes, depending on the actual size of the video. With the app, you totally get rid of additional tools, sign ups, unexpected viruses and other upsetting stuff.
Though free, the sound quality is no doubt guaranteed. Just follow simple three steps to have your own experience.
Step 1: hit Browse button to select the video on your local file.
Step 2: choose the output audio format and do audio settings including bitrate, channels and sample rate if you don't want the automatized one.
Step 3: hit Convert button to begin to extract audio from video online.
Or you can enjoy the video demo below.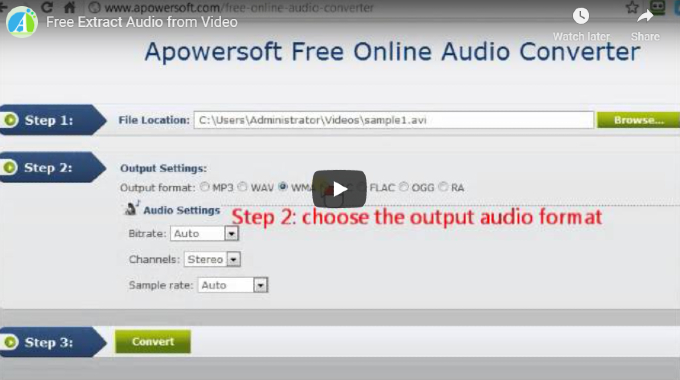 Use Apowersoft Video Converter Studio Alternatively
Except from the same functions like the app mentioned above, Apowersoft Video Converter Studio for your choice outputs audios in richer formats such as OGG, FLAC, AAC, and Real Media.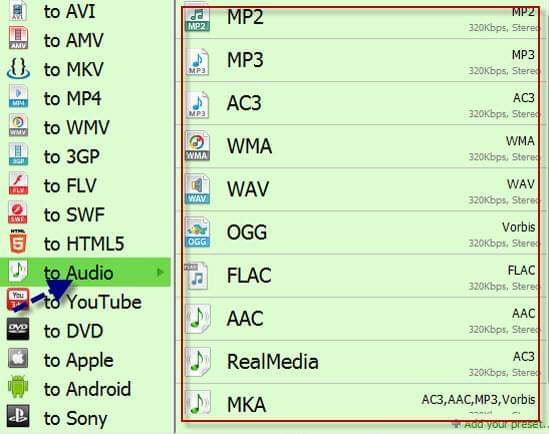 Besides, it enables you to trim audios at your will. That is to say, when you don't need the every part of sound from the video, you would trip the audio and remove the part that is unnecessary.
Furthermore, with this pro, you would batch extract at one time to prevent wasting time one by one.
In addition, from the window on the right side, you would preview the video and take snapshots. So any appealing picture would be saved as image.
With the pro, several videos could be merged to one file. Only if converting the merged video to audio one, you would successfully put sounds of those videos together on one audio file.
It is worth mentioning that the pro plays an important role in video converting as well. Any popular type of video is capable to be converted to and from. It allows you to add subtitles and trim, crop videos in a professional way.
If you have further interests in it, you are welcomed to have a free trail, which makes you have a firsthand experience on this pro. I believe that after a free trail, you would like the pro as I do. Remember, during the free trial period, you could have your video wholly be converted without limitation.
Compared with an audio, a video takes up a much larger memory of digital devices. When we only need the sound of video, the best way to get it is to extract audio from video. On one hand, it saves memory for other files in one portable device. On the other hand, the sound on audio formats, which are compatible with MP3 players such as iPod shuffle, would work out. Basically, to free extract sound from video based on website, Apowersoft Free Online Audio Converter would be your top choice. And the followed pro would be an alternative in a more professional way as well.