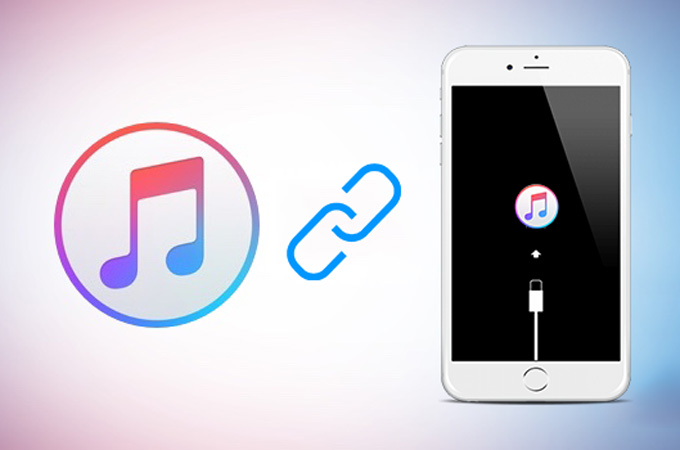 Ask
While I was trying to connect my iPhone with iTunes, I came across this error message saying "iTunes cannot read the contents of the iPhone 6. Go to the Summary tab in iPhone preferences and click Restore to restore this iPhone to factory settings". It gave me no option except an OK button. I know that when I click this button, my iPhone will revert back to factory settings and I will lose all data stored on my device. I don't want this to happen. Do you have any fix for this issue?
Answer
This is a very famous glitch by Apple and a lot of users are really complaining about this problem. Moreover, those who have clicked "OK" without thoroughly reading the error message would later find out that they made a wrong choice. Bear in mind that when you click the "OK" button on this error message, your iPhone would be wiped clean, which also means to remove all data stored on your phone completely.

Reasons why iTunes cannot read the content of the iPad or iPhone
Till now, Apple doesn't have the exact reason on why this error message keeps popping out on some devices. But based on experts' suggestion, this could be because some files are improperly written by third party software. Also, there are corrupted files on the iPhone or that the iTunes is not properly updated or installed.
Apparently, this error message is more commonly seen on jailbroken iOS gadgets. The problem might be rooting from CYDIA and its applications try to modify iPhone files. Some users are pointing that this glitch is brought by a corrupted iTunesDB and iTunesCDB data.
Methods to Fix This Issue
Three solutions are available for you:
i
Remove and reinstall iTunes
The first solution you might want to try when you encounter the dreaded "iTunes cannot read the contents of the iPhone" error message is to close your iTunes and disconnect your device. Remember not to click on the "OK" button or else you'll lose everything. Trying updating your iTunes first to the latest stable version.
But if you have the latest version of iTunes already installed, you will have to remove iTunes from your computer. Completely uninstall the program and re-install a fresh one. After installation, reboot your PC and try to connect your iPhone again. Additionally, make sure that the USB cable is properly fitted. If this doesn't solve the problem, try the next solution.
ii
Use Apowersoft Phone Manager
The program is a one-stop phone management software which can manage, transfer, backup iPhone data to PC and vice versa. If iTunes failed to read the data of your iPhone, you may use it to sync your iPhone content with iTunes. In order to resolve the issue, please make sure that you have installed the latest version of iTunes on your PC. There's no need to open up iTunes. All you need to do is to follow the steps as below:
Download and install Apowersoft Phone Manager.
Run the application, you may choose to connect your iPhone to phone manager via USB cable or WiFi connection.
Once connected, simply click on "Music" or "Videos" tab on the main interface. Select "Import" to add any one of your music or videos.

Refresh your device after that. You can then find your iTunes capable of reading your phone data.
In brief, you could get your iTunes and iPhone synced successfully by transferring video or music to your phone for only once.
Suppose the above solution still fails, please go to "Files" tab, find "iTunes_Control" folder and delete all the contents in this folder. After that, restart the iTunes and connect your iPhone to it.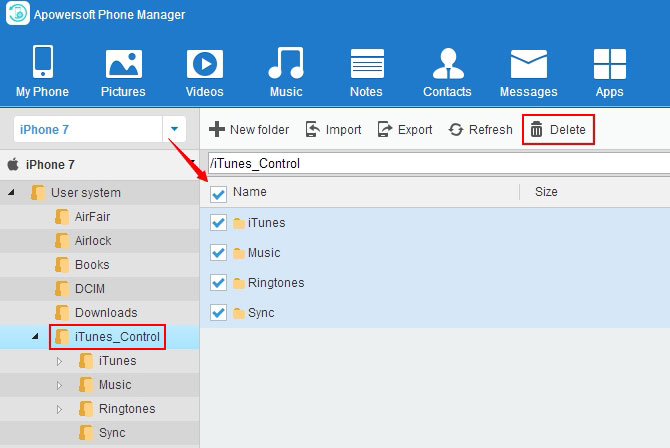 Usually, this way can solve the problem, but note that your music, ringtones, and some other files will be deleted.
iii
Restore your device to original factory settings
If the above methods still didn't work, it's time to give your iPhone some fresh start. The easiest way to do this is to connect your device to iTunes and when the error message "iTunes cannot read the content of the iPad or iPhone" pops out, simply click the "OK" button and wait until the wiping process finishes.
You could also tap the "Settings" icon on your iPhone and tap "General". Scroll down below until you see the "Reset" button, tap this and choose "Erase all contents and settings". Confirm your action and wait until the process completes. However, when you choose to restore your device back to its original factory settings, all data stored on your handset will be completely erased.
Conclusion
Whatever the reason is behind this infamous Apple glitch, it only means that creating a backup of your device using Apowersoft Phone Manager is certainly important. So that the next time you encounter iTunes cannot read the contents of the iPhone 6 without restoring you won't lose any valuable info or data stored on your handset.