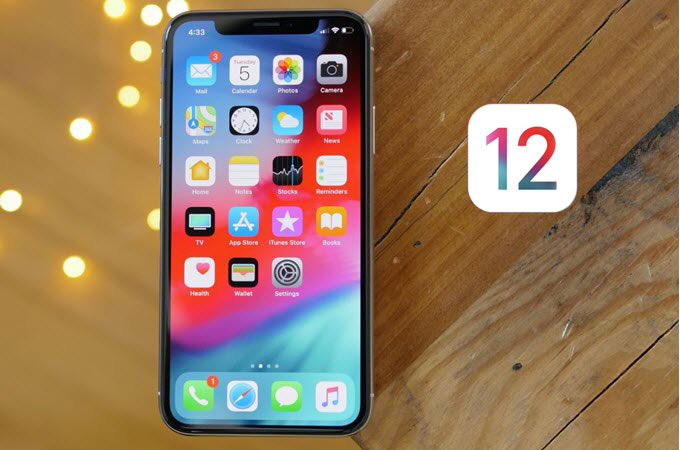 iOS 12 is the latest iOS mobile operating system developed by Apple and will be the twelfth major release. It constantly reminds you of any upgrades available on your device. Unless you tap the "Install Update" button, it will keep on popping up which you may find really annoying. Luckily, there's a way to turn off iOS 12 update notification. Read along as we are going to show you the simple ways on how to get rid of this irritating update notification.
Possible Ways to Disable iOS 12 Update Notification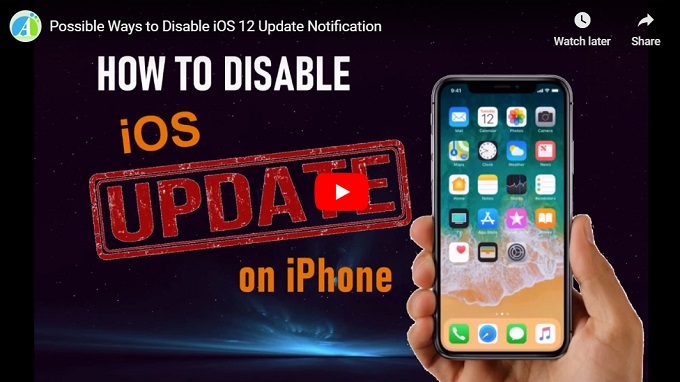 Turn off automatic updates
The first thing you can do is to turn off automatic updates. This are enabled in the default settings so that all your apps will be updated along with the latest features and bug-fixes that the developers come up with. Even so, you can still turn it off to stop further iOS downloading updates.
Here's how to disable iOS 12 update notification.
Go to Settings.
Scroll up to see iTunes & App Store and select it.
From the Automatic Downloads section, toggle Updates to off.
Delete the iOS 12 Software Package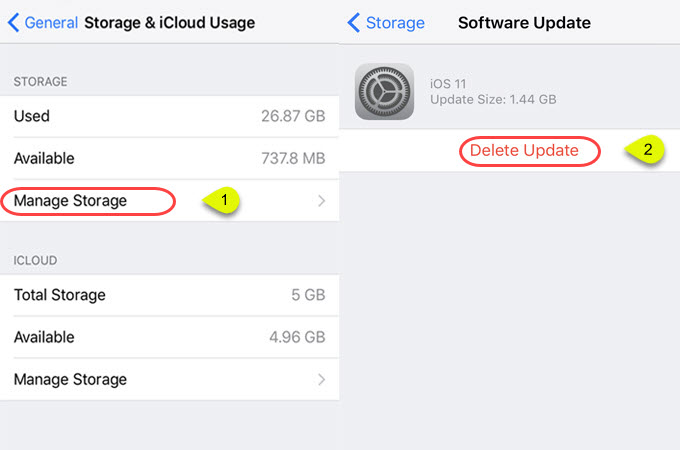 You can also uninstall iOS 12 Software Package from your device which can be done easily. Refer to the steps below to finally turn off iPhone update notification.
On the Settings, navigate to General option. Tap iPhone storage for iOS 11 or 12 and Storage and iCloud Storage for iOS 11 or earlier.
After that, look for the installation package and select it.
Then, tap "Delete Update".
Just a reminder, after the deletion of the package your iPhone will download another system installation software package which will start prompting the update notification again.
Block Apple updates from your Wi-Fi router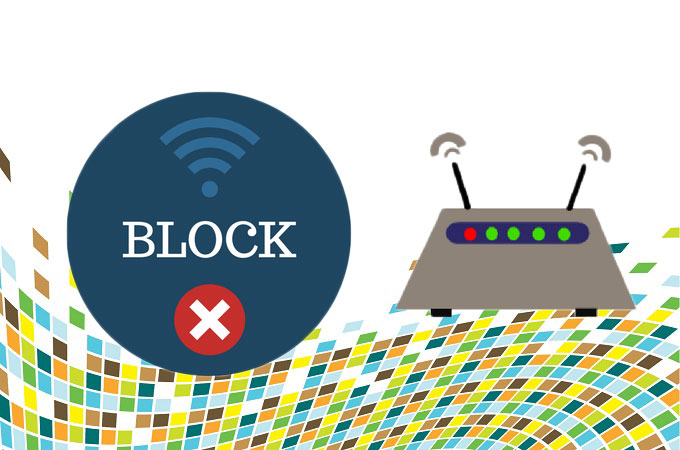 As long as your device is connected to Wi-Fi, your iPhone will install new iOS which is going to notify you for any updates again. So, another way to stop iOS 12 update reminders is by blocking the software updates from your Wi-Fi router. That being said, here's an easy guide to follow.
Navigate to the Settings of your Router.
The process may vary depending on the Router you have.
Look for the section wherein you have an option to block a specific domain.
From there, you must add "appldnld.apple.com" and "mesu.apple.com" to the block list.
Blocking iOS updates using TV OS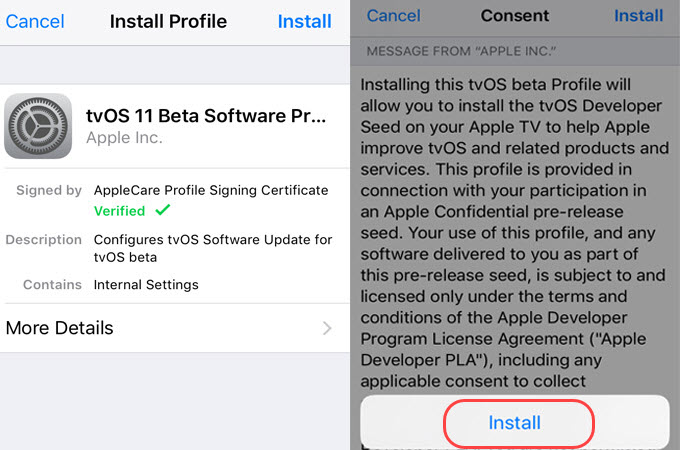 That last and reliable way to turn off update notification is by blocking iOS updates using TV OS profile. This is somewhat unusual method introduced by Joaquim Barbosa. Follow the step-by-step procedure below.
Go to the official website of Apple and then download tvOS beta configuration. Make sure that you have downloaded the tvOS profile and not the iOS profile. If you downloaded it on a computer, just AirDrop it to your device instead.
Once downloaded, you will be directed to iOS settings app to install the program. Then, tap the "Install" button on the top of the interface. Terms and conditions will prompt, tap "Install" again on the pop-up menu.
Then, a prompt will appear to reboot your phone to apply the changes made. Hit "Restart" to proceed.
To check if the software is successfully installed. Navigate to Settings and go to General then look for Profiles and select it. You should be able to see the program from the list.
Conclusion
As a conclusion, all the above-mentioned ways are great to help you get rid of the irritating update notification from your device. Such issue should be addressed properly and we recommend you these effective methods to fix the problem right away.