iPad is a handheld tablet computer featuring a 9.7 inches touch screen, camera, GPS navigation, games and all others. It is made by Apple with the first version released last April of 2010. Currently, there are several versions of iPad from full blown thin tablets to powerful mini versions.
With iPad, you can move all entertainment from PC to this portable device so as to enjoy at anywhere. All can be done with this very portable, slim and compact gadget. Like most people, streaming YouTube is my favorite among terms of entertainment, now we can do it on iPad as well. Though, you need to be connected in the Internet at all times to stream videos. This is where YouTube converter for iPad comes handy.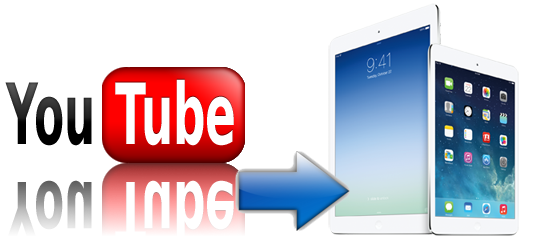 If you are worrying about the traffic charges on your mobile bill or better yet stuck with slow Internet speed, the best thing you could do is to convert YouTube video to iPad. How to do it? See below.
1. Free Online Solution: Online downloader and converter combo (Free way)
2. Solution for Windows – Convert YouTube to iPad on Windows (Windows Pro way)
3. Solution for Mac – Convert YouTube to iPad on Mac (Mac Pro way)
Solution 1: Free way to Convert YouTube to iPad Online
Apowersoft Free YouTube Downloader
First you're going to need the Apowersoft Free YouTube Downloader. With this web-based app, you don't need to install anything on your PC neither pay premium nor register just to use its services. It allows you to grab YouTube videos absolutely free of charge. Aside from YouTube, this app equally supports other streaming sites such as Metacafe, Veoh, Facebook, Dailymotion and all others.
This online application is very easy to use. Just copy the URL of the YouTube video you want to grab, paste it and click "Download". However, not all video formats are compatible with iPad. The only known video file working with iPad is MP4 so you'll need to convert your file before you can actually play it on your device.
Additional guide – Turn YouTube to MOV for iPad
If MP4 or MOV is not the available format in downloading YouTube via the above tool, you can choose to download in FLV and then convert it using Apowersoft Free Online Video Converter. You can easily convert YouTube to iPad online with the help of this online app. Just like the first online app, you don't need to pay, register, or install this web-based one before you can start using its services. It is 100% free with no limitations and time restrictions. It supports different audio and video file formats while you can similarly adjust settings such as resolution, sample rate as well as bitrate.
To use this YouTube to iPad converter online, just attach the video you want to upload by clicking "Browse". Then choose the right output format, in this case it should be MP4 to make it playable on iPad. Click the "Convert" button and download your modified video file. You can now transfer it to your tablet by using iTunes or other similar programs.

Solution 2: Desktop software for converting YouTube to iPad on Windows
The Apowersoft YouTube Downloader Suite is a wonderful tool for Windows meant for downloading and converting YouTube videos directly. It features batch downloading, video quality sorting, support for 100+ streaming websites, fast video converter, smart editor, and media player. Users looking for an one-stop solution program will really love this all-in-one software. Additionally, using it is extremely simple.
After downloading and installing the program, run it and adjust settings according to your desires.
Hit the "Search videos" button on the left pane and input keywords.
Click the appropriate clip and choose MP4 on pop-up window.
Tap "OK" and you'll see the downloaded clip on the "Downloaded videos" tab.
Go to "Video Converter" if you need to further modify its file format.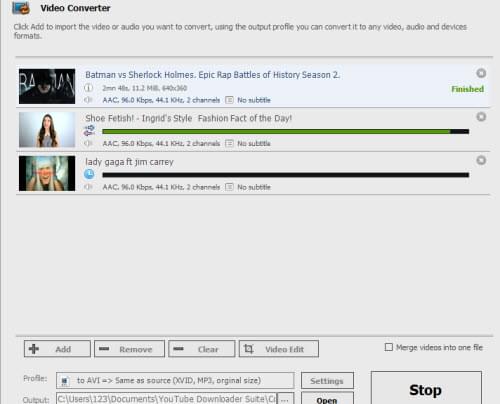 Once you have your desired clip saved on your PC, it's ready to be transferred to your iPad. On the other hand, Apple fanboys who are looking for an equally better accurate approach for Mac should check out this next shareware.
Solution 3: Convert YouTube Video to iPad on Mac OS X
As an Apple-specific premium application, the Apowersoft Video Downloader for Mac is designed to easily save clips from video hosting sites such as YouTube, Vimeo, Dailymotion, Veoh, Hulu, LiveLeak and many more. It supports for different formats including mp4, wmv, flv, 3gp, mov, webm, etc. while 1080p or even higher resolutions are recognized.
You can do batch downloading, fast converting, video grabbing with zero loss in quality, capture screens and edit videos all by using it. You can also use it to convert YouTube to iPad Air and other models, here's how:
First you need to select "Exclude media file type" on the settings to remove ads from videos.
Copy and paste the URL of the clip straight into the download box.
Or you could easily drag the URL to the interface of this software.
Hit the "Download" button and the file would be directly saved on your PC.
Convert, edit video, or add effects into your video before transferring it on your iPad.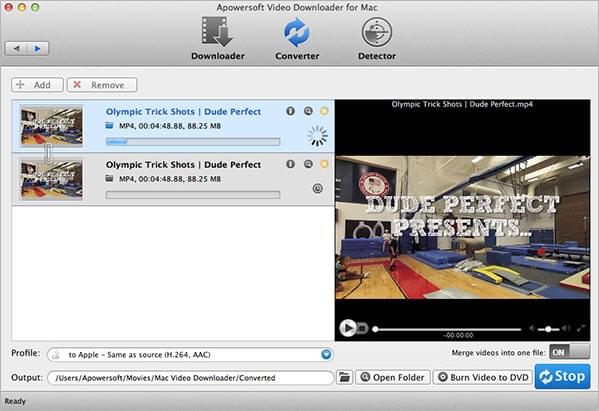 Whether you want to use the free tools, premium software or the advance program made for Mac users, the above applications will help you convert YouTube to iPad Air as well as to previously released versions. Now you can watch YouTube clips over and over again straight on your iPad without even connecting to the Internet.