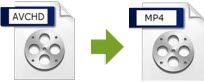 People who get a camcorder in hand must have encountered the issue that when they throw the recorded video at their computer to play, the sound in the playback is jumpy with some stuttering sound inside sometimes. Even though you are too fortunate to come across it, have you ever imagined converting the recorded video from AVCHD to MP4 for convenience? If it is yes, let's take a thorough look at it now in case that the trouble might happen again.
Why should we transform camcorder videos into MP4 videos?
You might just purchase a Sony or Panasonic Camcorder and finally find the output video is in the format of AVCHD. AVCHD is a new video format developed by Sony and Panasonic for the digital recording and playback of high-definition video. Currently, AVCHD is incompatible with most popular player and devices like QuickTime, iPhone, iPad, iPod, iTunes, iMovie and Android, etc. The widely recommended way to play the recorded video on the aforementioned devices and players is to convert AVCHD to MP4. Well, you may wonder why it is MP4 not others. This is because AVCHD and MP4 both utilize the same compression codec so that the conversion between AVCHD and MP4 can minimize the data loss of the original AVCHD video, which makes you maintain the same excellent quality for the converted video as much as possible.
The best approach to converting camcorder videos to MP4 videos
With the purpose of supplying you with simple yet effective methods to convert the recorded video on Mac Platform, Apowersoft Video Converter for Mac is highly advised. It enables you to convert AVCHD to MP4 on Mac OS X (El capitan) professionally. The steps and process are quite easy and fast on the principle of great convenience and high efficiency.
1
Install the latest version to get excellent experience for the video conversion.
2
Hook up your camcorder to PC with a USB, run the converter and click "Add" button to upload your original AVCHD files from your device.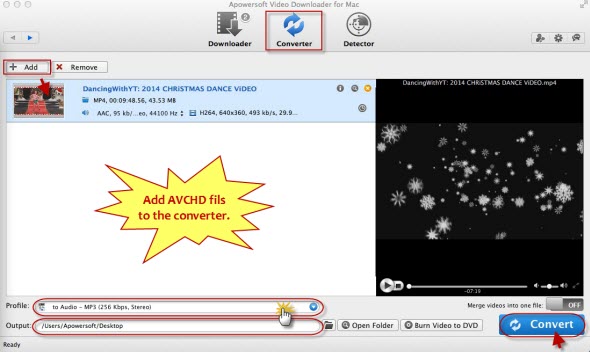 3
Move to "Profile" field and choose MP4 as the target format for the original video.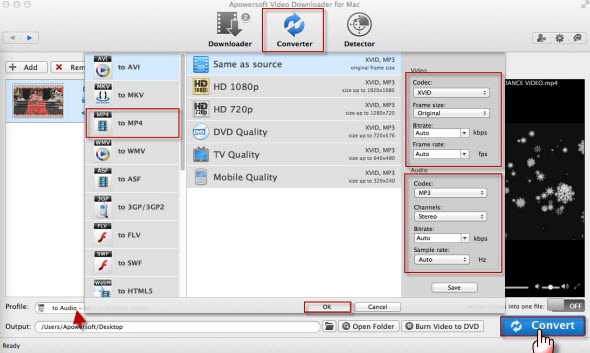 4
Hit "Convert" button on the lower right corner to start the AVCHD to MP4 conversion. When it completes, choose "open folder" to locate where the MP4 video is.
Tips: This versatile converter is capable of polishing videos by way of adjusting the video and audio settings for the sake of people's demand for customizing their videos. Furthermore, this program is able to convert AVCHD videos to nearly all popular video formats, like AVI, WMV, FLV, MPEG-I, MPEG-II, MPEG-4, etc.
Optional way to transform camcorder video files into MP4 files
In view of some people who propose to play back the camcorder videos on their Mac directly instead of convert them first, another approach is to employ a multimedia player which has a converter function to solve the case. VLC media player is the best and free AVCHD to MP4 converter for Mac similar to the program we've mentioned above. It is a free and open source multimedia player and framework running on cross platform. VLC could play everything: files, discs, webcams, devices and streams.
Step 1. Download and install the VLC.
Access videolan.org to get the correct version of VLC media player for your Mac computer.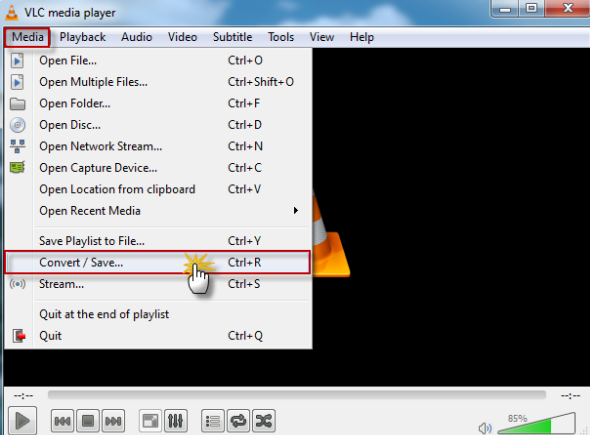 Step2. Add AVCHD video files to VLC.
Hit "Media" on the upper left corner and select "Convert/Save…" option from the dropdown menu. You'll be brought to a new window where you can get "Add" button hit to import videos you wish to convert from AVCHD to MP4.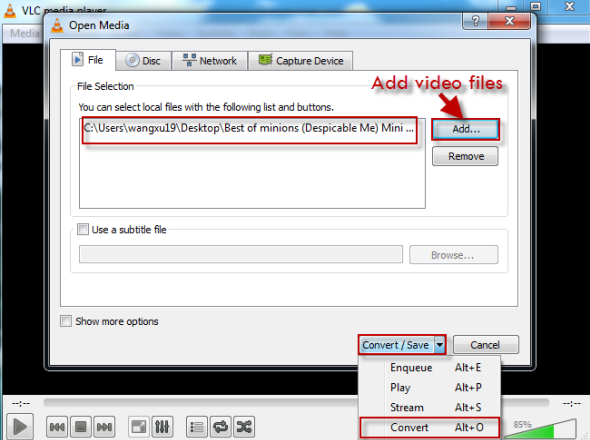 Step 3. Convert the video to MP4 file format.
After you get all camcorder videos ready, click "Convert/Save" button and you'll go to the convert page. Choose MP4 as the output video format in the "Settings" field and hit "Browse" to set a folder to place the videos in the "Destination" field. Then hit "Start" to launch the conversion process.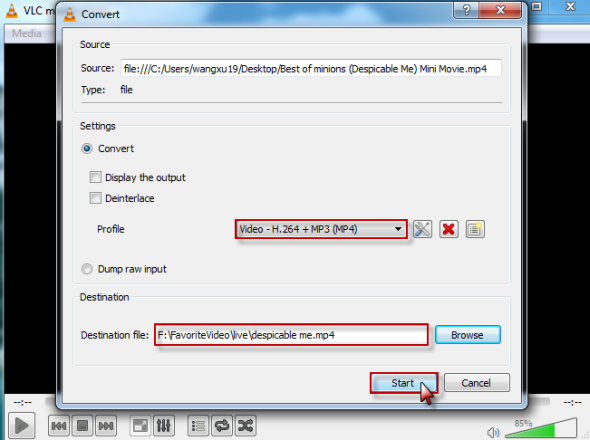 Note: Please backup your original files before you begin. Some VLC users reflect that when VLC works as a free AVCHD to MP4 converter, it would crash the files occasionally.
Regardless of the flaw, VLC is a superb media player supporting various streaming protocols, which is suitable for almost all operating systems to play back all kinds of videos including AVCHD. If you just want to play them on Mac rather than follow the guide to convert them, just throw them into VLC.
Conclusion
Anyway, concerning the fluent playback of the AVCHD videos on Mac, both of the methods are quite effective. Give that you'd like to upload your camcorder videos to facebook to get your friends share your feelings or view them on the go as an instance, Apowersoft Video Converter is the best choice available for acquiring that. Well, VLC is a nice option, too. Pick the one that you prefer.