Compared to PCs, Laptops, and Tablets, iPod Touch is a more portable device which gives you the chance to watch videos or any other media anywhere and anytime. However, there is the need to convert video for iPod Touch because of some of the reasons outlined below.
First, some of the video formats compatible on other devices may not be compatible with your iPod Touch. Therefore, you need to convert video to iTouch for easy access and viewing.
Videos available on other formats may be too large for the iTouch which may have limited space. That's why you need a video converter for iTouch to compress and convert the videos to iPod Touch Format.

Below are some of the iPod Touch Video Converter you can use to give you access to videos on your iTouch.
This is an online free application which allows you to convert any video to other compatible formats for your iTouch. Some of the features which necessitate its key function include the following.
This web-based tool is completely free. You don't need to purchase or download it to your device so that you can convert videos. On the other hand, there is no limitation on the number of videos you can convert. Therefore, you can convert as many videos as possible as many times as you choose to.
This is one of the best iPod Touch video converters which allow you to convert videos into different video and audio formats depending on your preference.
The application is also very fast. Therefore, regardless of the length or size of the video you want to convert the speed still remains the same.
Some video converters for iTouch produce a low quality output. That's not the case with this online freeware.
The application is easy to operate. All you need to do is choose a file to convert and let the application do the work for you. Even amateurs can do this which makes it very advantageous.
The converter also has a friendly customer care service which responds to queries, complains and concerns as soon as they are posted.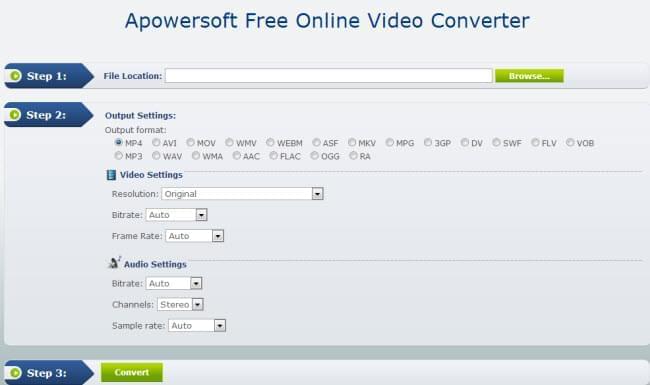 Videora iPod Touch Converter
Using this freeware, you can convert different types of videos and files to a more compatible format for your iPod Touch. If you want to watch YouTube videos on your iTouch, convert them using Videora iPod Touch converter and make them compatible to your device. This application is free and easy to use. Once you download and install it on your device, you can start converting any video and watch it on your iTouch. With a simple user interface and no limitation on the maximum size of videos to convert, anyone can use it to convert any type of video to a more compatible format for iTouch.
Although it has many advantages, it's coupled with some of the following disadvantages. First, it can't be used for some simple video editing functions such as cropping, trimming, merging, adding watermarks, or adding subtitles. Secondly, unlike other online video converter for iTouch, you need to download and install before you can use it.
This shareware is yet another product from Apowersoft you can use to convert videos to iPod Touch format. Some of the features of this shareware include the following:
Using this application, you can add subtitles or audio files from external sources. With the subtitle editor, you can add subtitles in multiple languages, edit the font size and much more.
Using it, you can merge different videos and make them one. Also, you can cut out, crop or delete some parts of a video to make it better.
The application also allows you to convert videos into different formats compatible with many different devices.
How to transfer the converted video to your iPod Touch?
If you have saved your converted videos on iTunes, you can sync them to your iPod Touch from iTunes. Also, you can use the Apowersoft Free Online iPhone/iPad/iPod Transfer to transfer the converted video to your iPod Touch or other devices like iPad, iPhone.