Blackberry sells the latest tablets and smartphones that are in competition with the iPhone and iPad. The latest devices from Blackberry are the Z10 and Q10 that were announced on January 30, 2013. Blackberry devices support AVI, 3GP, and MP4 video formats.
A Blackberry video converter is popular because Blackberry can't support TiVo files. Blackberry also can't support video in MKV format.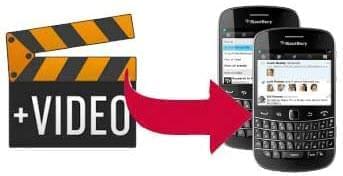 Your Free Solution to Convert Video for Blackberry
Free online way: Apowersoft Free Online Video Converter to convert videos to Blackberry
The Apowersoft Free Online Video Converter is the solution you have been looking for to convert video to blackberry format. This online application will convert videos to formats that Blackberry can play like MP4, AVI, and 3GP.
The best part is that the Apowersoft online video converter is free and there are no limitations. It allows individuals to convert an unlimited number of videos at any time. Users love that it converts videos without taking up a lot of your time. Even if you are converting large files, this converter will get the job done quickly. The videos converted are of the highest quality. You will be able to change the audio or video quality by altering the resolution. It is straight forward and easy to use. Simply select a video file and decide on the video settings.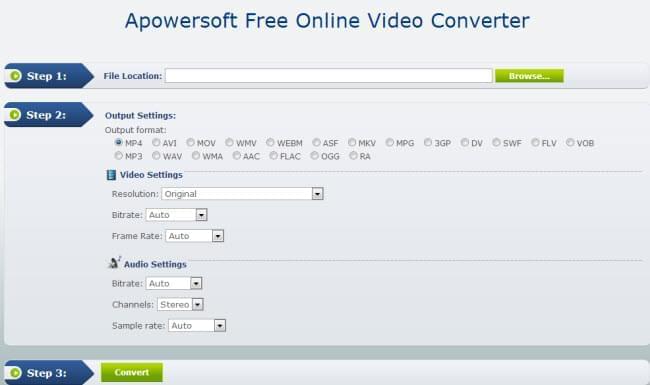 It will allow you to convert video for Blackberry using many different resolutions from 144P to 1080P. The original resolution can also be maintained when converting videos. Output sizes are 4:3 and 3:2 that allow you to save videos to your Blackberry. Other options include the frame rate and sample rate for videos converted.
Free way 2: Convert video to Blackberry MP4 with MEncoder
Another alternative for converting video for your Blackberry mobile device is the MEncoder. It is a video decoding tool. It can convert a variety of formats into AVI, 3GP, and MP4 video formats for use with a Blackberry device.
The MEncoder, also allows you to alter the frame rate with-ofps or -speed options. A reduction in the rate will create outstanding effects that you see in videos.
Apowersoft Video Converter Studio
One of the best products from Apowersoft is the Video Converter Studio. It offers the ability to convert a variety of video formats such as MP4, FLV, AVI, and MKV. Hence, it is also called a video to Blackberry converter. Another feature is that it can convert audio files as well. This video converter allows users to edit videos before accessing them on your Blackberry device. It will also allow you to import external subtitles with its subtitle editor.
With the Apowersoft Video Converter Studio, you can mix different videos into a single file. It will allow users to view the entire video when you obtain videos from different sites that share videos.
Learn More about Blackberry's Latest Products
The Blackberry Q10 is one of the company's latest products. It is perfect for business people who want the finest smartphone. The BlackBerry Q10 features an eight megapixel main camera and a 2-megapixel front camera. This smartphone offers a unique set of features. It is a great choice for doing a lot of messaging, but doesn't offer many outstanding apps. The Q10 is outstanding for scheduling meetings, if you use Microsoft Exchange.
The BlackBerry Z10 runs its latest operating system the BlackBerry 10. It features a 1.5 GHz dual-core processor, a 4.2 inch display, and comes with 2GB of RAM.