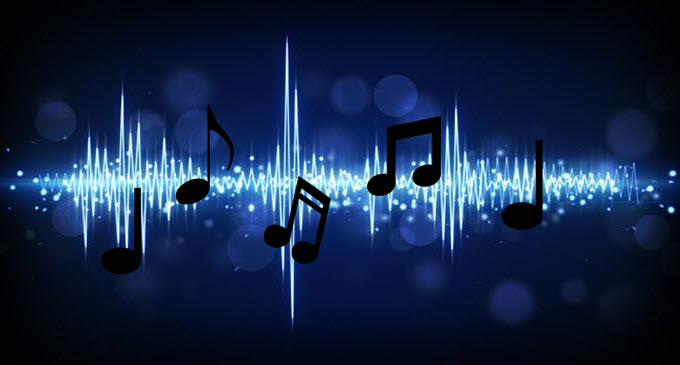 Standard CDs use bitrates of 256 or 320 to burn MP3 songs to keep its high fidelity to listeners. But if you ripped MP3 songs from CD and even synced them to devices like Walkman or iPod, they'll use lots of memory obviously. As to mobile devices with limited storage capacity, it is not a good choice to keep high-bitrate MP3 files uncompressed before they are imported in. High bitrate always means large file size. Too much memory occupation will drive your device slowly. If you don't plan to shorten its lifespan and want to put more files for enjoyment, converting MP3 bitrate is a way worthy of trying. Keep reading if you want to know of how to change it.
Apps for Converting MP3 Bitrate on Cross Platforms
Windows Media Player (For Windows)
If you are on a PC, Windows Media Player can convert MP3 bitrate in a comparatively hidden way. Here I take Windows Media Player 12 as an example:
1
Open Windows Media Player, pull down the "Organize" > "Options" > "Plug-ins".
2
Choose "Background" > "MGTEK dopisp" > "Properties" from the "Category" list.
3
Under the "Conversion" tab, check "Re-encode MP3 files which exceed a bitrate limit", and then change the bitrate for MP3.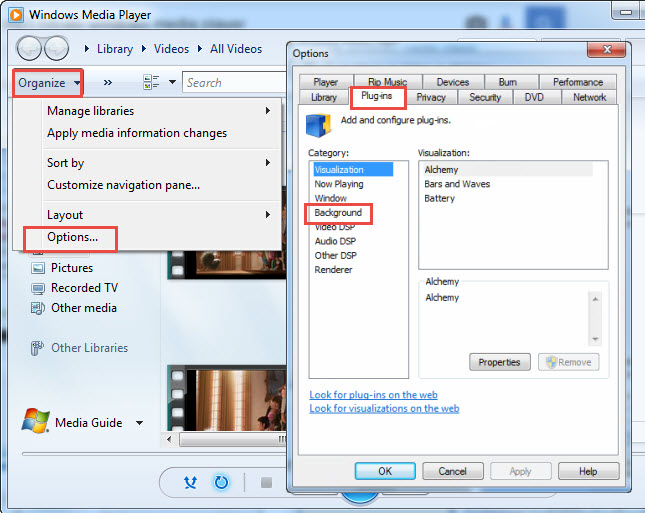 Free MP3 bitrate converter (For Windows)
How cool would it be if we could find a way to change MP3 bitrate without paying a penny and installing anything to our computers? It sounds really great and with Apowersoft Free Online Video Converter, this wouldn't be a distant dream any more. The updated version comes with a totally clean interface and more enhanced features. See how it converts MP3 bitrate.
1
Access its official webpage at first.
2
Add MP3 files by clicking "Select files to start" (Ps. You'll be asked to install Launcher if it is the first time you use it).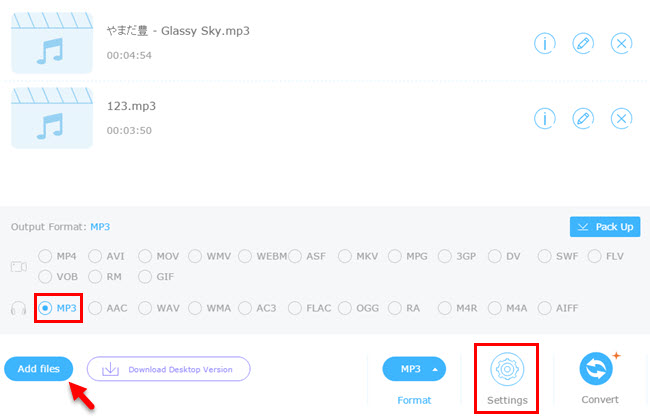 3
Click "Settings" > "Audio", under which drop down "Bitrate" to choose one you want to use.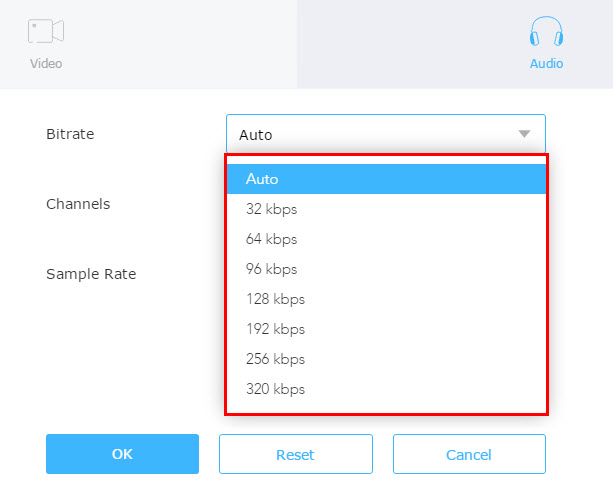 4
Hit "Format" and select MP3 for saving the file.
Audacity (Cross-platform)
Audacity provides a free and open-source way to edit audios as well as record screen activities on cross platforms. Using it as a free MP3 bitrate converter to lower the bitrate can be minimally destructive. You'd better download the latest version to fully use its functions.
1
Open Audacity, drag and drop an MP3 file into this application.
2
Drop down "File" > "Save Project" to save the file. This ensures that you don't lose your work in case of some sudden shutdown.
3
Again hit "File" > "Export…" and in the pop-up "Save As" window, give it a name and choose a format for it (preferably MP3).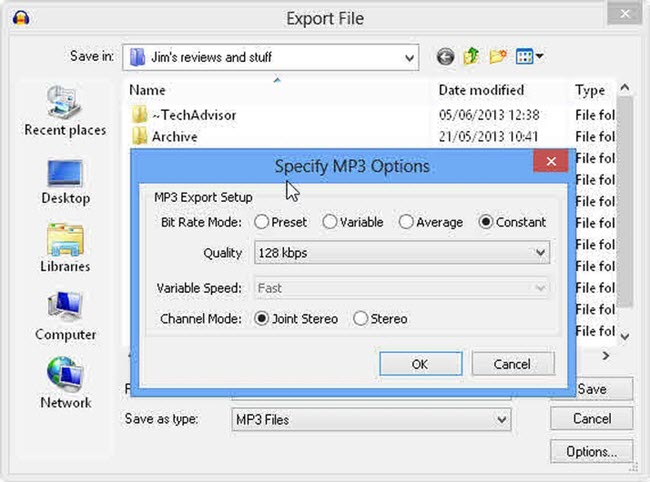 4
Click "Options", it will guide you to another window, from which select "Constant" and under "Quality", choose the bitrate ranging from 8kbps to 320kbps you want to use.
5
Keep the box that says "Stereo Selected" and finally Press "Save". Audacity will convert MP3 bitrate soon.
Video Converter Studio (Pro for Windows)
Video Converter Studio is a piece of desktop software. It can let us change MP3 bitrate of bulk files. As it is beyond the influence of network connection, we can use it at any time when it is needed. If we are not only content with the bitrate but also the codec, channel, and sample rate, we can alter to other available options it offers. You have to download and install it to PC before you proceed with following steps.
1
Open MP3 files in the software.
2
Click "Profile" > "Audio" to choose "MP3" and its corresponding quality.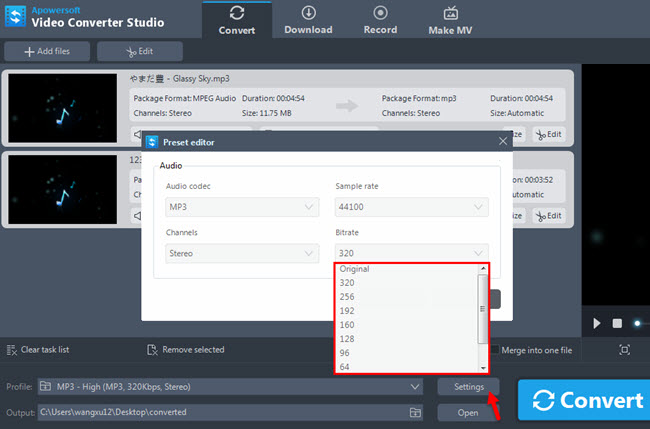 3
Click "Settings" next to "Profile" bar, go to convert MP3 bitrate and other parameters in "Audio" section.
4
Hit "OK" to save the settings and press "Convert" button on the main interface you are brought to.
The reason why this software is advised here is because of its multi-task features. It can:
Convert any file to different formats and suitable for devices.
Download videos from many popular video hosting sites.
Record audio and video on the screen in variable modes and formats.
Basically edit video effects like Hollywood blockbusters.
Create music video with pictures and songs with many available templates.
Extended Reading of Bitrate
Bitrate is the most crucial parameter of lossy codecs. It measures the number of bits per second at which the data is being delivered. A 256kbps MP3 file pushes 256k bits per sec at playback. Generally, the higher the bitrate, the more information is reproduced and the higher quality the sound. If the bitrate reaches 256kbps, most of us can't tell the difference even if you get it continuously higher to 320kbps.