Best 4 Photo Overlay Apps
Ultimate Photo Blender / Mixer
User's rating: 4.8
System requirements: Android 4.1 and up
File size: 21M
Ultimate Photo Blender is an Android image overlay app that will allow you to overlay two or more pictures to create cool images like stylish wallpaper. It doesn't have a complicated interface that is perfect for beginners to use. You can apply overlays and manually adjust the overlay on your image. In addition to that, this app also offers simple and easy to use editing features, including cropper, mixer/blender, editor, enhancer, effects, etc. Follow the instructions to help you with how to overlay the image using this app.
From the main interface, choose the "Backgrounds" option to import your image. Or, you can click the "Gallery" icon to import the photo you want that serves as the background.
Next, hit the "Photos" option to import the picture from your Library that will serve as an overlay.
Once imported, adjust the overlay using the two "adjustment" tools according to your perception of the best result.
To save it, click the "Check" and "Save" icons on the upper right interface.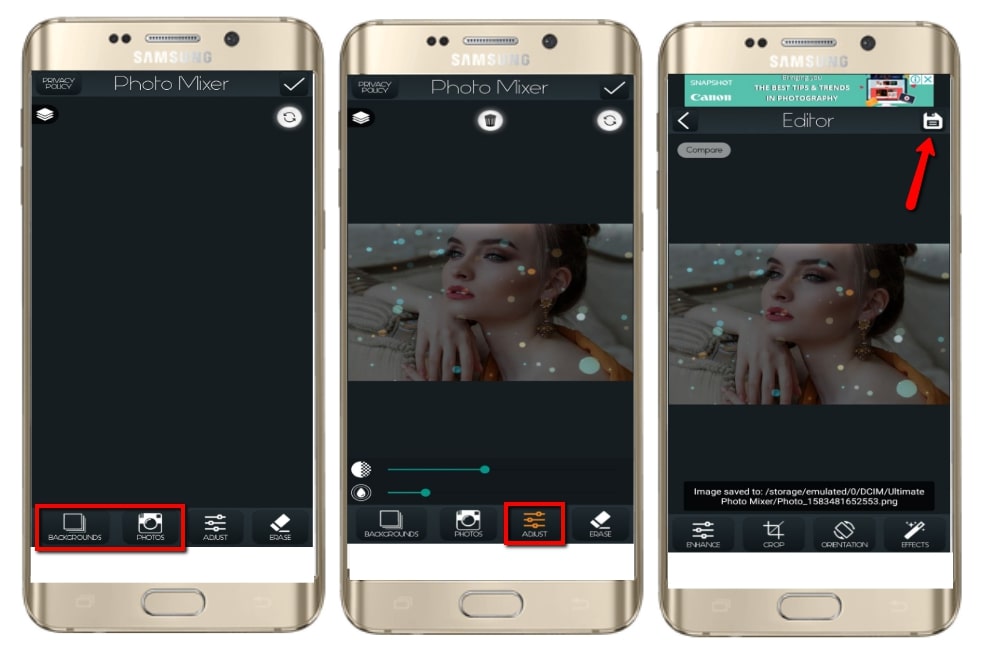 Overlay
User's rating: 4.5
System requirements: Android 4.1 and up
File size: 23M
The second Android image overlay app is Overlay, an app that offers different types of built-in awesome overlays you can apply to your image freely. It includes quotes, sayings, phrases, emoticons, travel, and a lot more. You can also change the overlay's color and adjust its transparency. Indeed, this app is fast, simple, and super fun to use. However, just like other apps, ads often appear while you are editing and some of its overlays are not free. Refer to the steps given below to know how to add overlay to photo on Android.
Open the app and import the image from your photo gallery.
Choose from the built-in overlay by clicking the "Overlays" option on the interface.
Finally, click the "Check" icon on the upper right corner interface to save it. Or, you can share it directly into your social media accounts.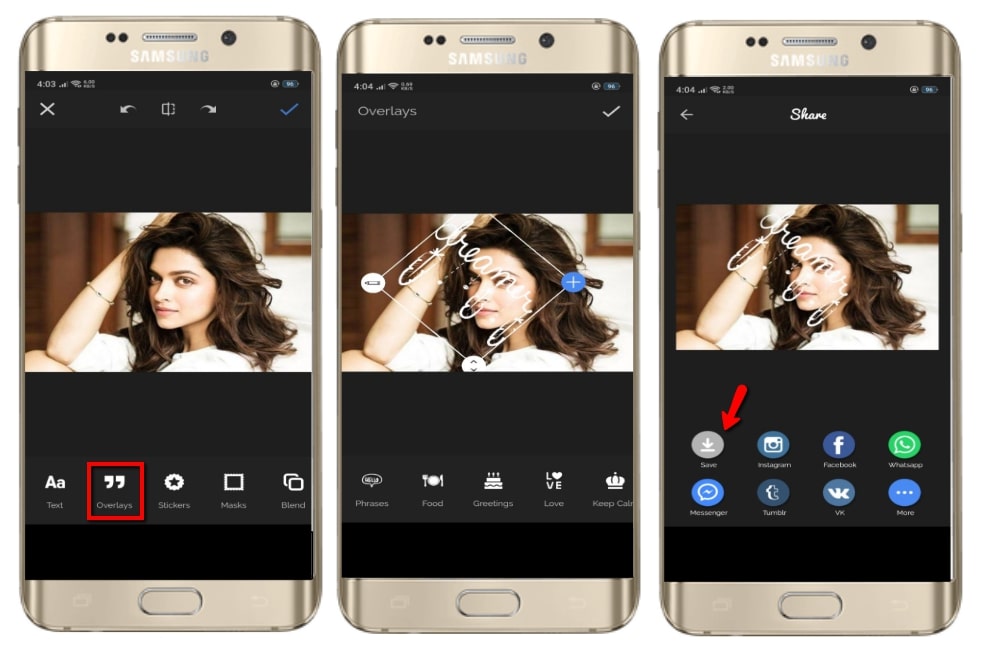 Galaxy Overlay Photo Blend App
User's rating: 4.6
System requirements: iOS 8.0 or later.
File size: 57.2 MB
If you are looking for an app that lets you overlay photos on iPhone, Galaxy Overlay Photo Blend App is a good option for you. As its name implies, this app offers a number of interesting galaxy overlays that you can mix with your main picture. Aside from that, this app provides advance editing tools including photo blender, mixer, photo editor, photo effects, overlays, and many more. Below are the steps that will guide you on how to overlay photos using this app.
Open the app and tap the "Gallery" button to import the image you want to edit.
After you import your photo, it will direct you to the editing section in which the galaxy overlay will automatically mix to your image.
If you are satisfied already, hit the "Save" icon to save the image into your iPhone.
Pixlr – Photo Collages, Effect
User's rating: 4
System requirements: iOS 9.0 or later.
File size: 134.7 MB
Pixlr is another photo overlay app free that allows you to edit images as well as lets you overlay multiple images on top of your main image or one another on iPhone. It also lets you adjust the opacity and size of the overlay with ease. Additionally, aside from overlaying your own image, you can also use some of its built-in transparent overlays, such as smoke, chemical, burn, and outer space image. Follow the simple steps below to learn how to use it.
Open the app once installed and tap the "Photos" button to import the photo you want to edit.
From the editing section, click the "Magic Wand" icon and choose "Overlay" to pick the overlay you like over your image.
To save it, click the "Done" option to save it into your Camera roll.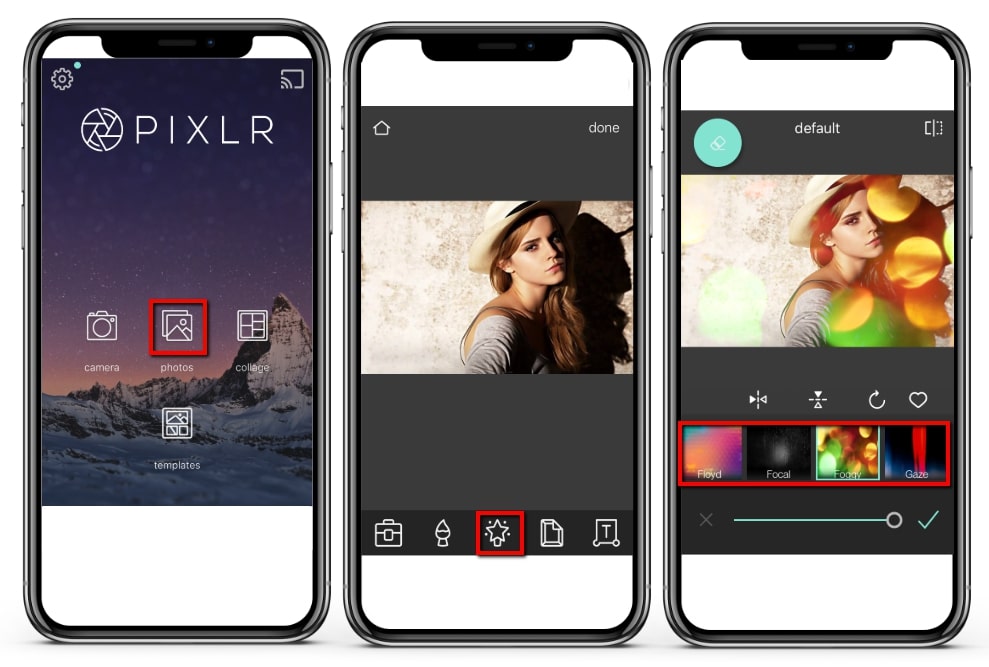 Effective Photo Overlay App for Windows
If you need to prfessionally overlay multiple images on top of one another, you can rely on this reliable software Apowersoft Watermark Remover. This useful software not only allows you to remove watermarks or unnecessary objects, but also helps you overlay photos with image and text in batch. It also lets you adjust the overlay transparency, size, rotation, and location to meet your expected results for your image. Follow the steps below on how to use this program to photo overlay app for windows.
Click the "Download" button below to install the program on your computer.
Once installed, open it and choose the "Add watermark to image" for your method. Click the "Plus" icon to import the photo you want to edit.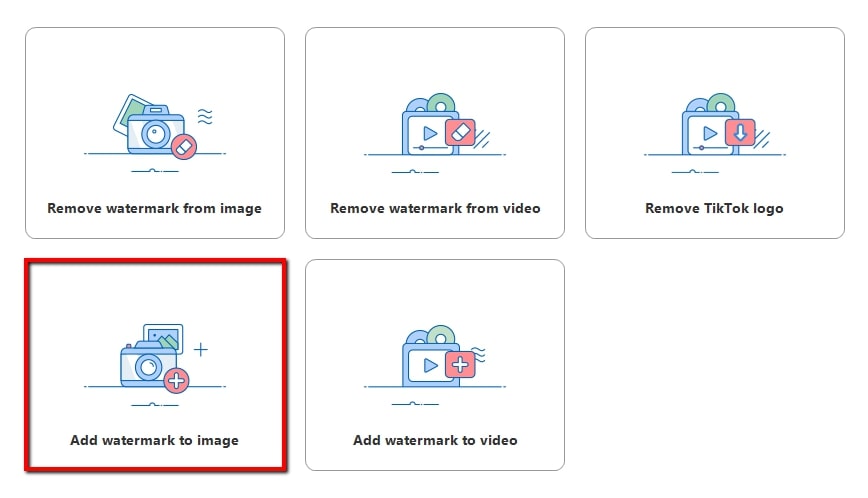 After that, click the "Add image" option to import the overlay that will be mixed from your image. You can import overlays as much as you want for your image.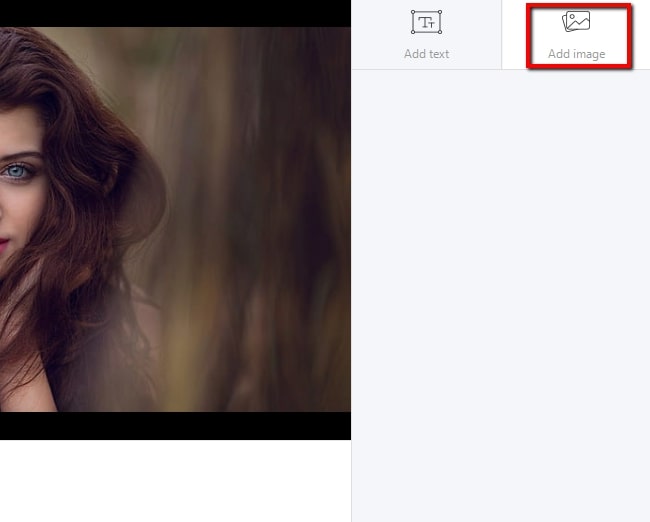 When everything is good, click the "Convert" button to process and save it into your computer automatically.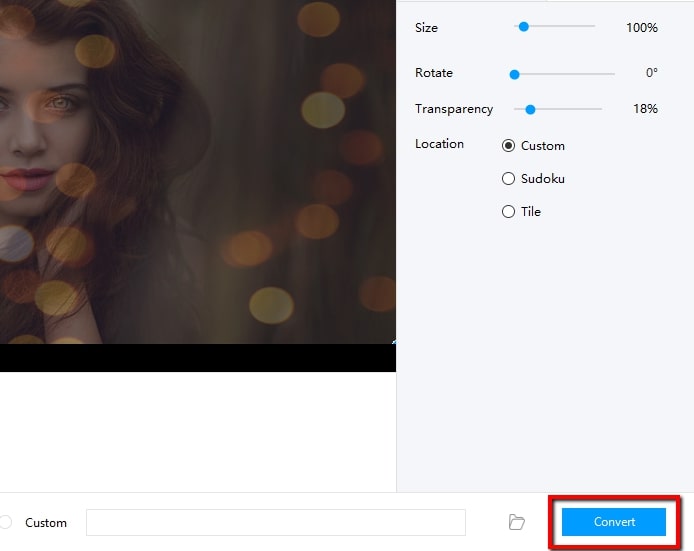 Conclusion
If you need photo overlay app, just choose from the aforementioned tools above. It will help you easily make the photos even more amazing. But if you are not into a mobile app, you can just use Apowersoft Watermark Remover. This software is able to help you process images in batch and it provides the full features that you want when it comes to an overlay.