5 Awesome Auto Background Removers
| Features | Apowersoft Background Eraser | Apowersoft BG Remover (Online) | Auto Clipping | Remove BG | Superimpose |
| --- | --- | --- | --- | --- | --- |
| Precise cutouts | | | | | |
| Automatically remove background | | | | | |
| Keep the original quality of the photo | | | | | |
| Change background to a new one | | | | | |
Apowersoft Background Eraser
User's rating: 4.5
System requirements: Windows
File size: 20.0 MB
Apowersoft Background Eraser is one of the best automatic background removers that can precisely separate the foreground from the photo and make the background transparent. All you need to do is upload your image, and it will automatically produce an accurate result. If you want to make further edits to the cutout before you save it, there are Remove and Keep tools available. In addition to that, this amazing program will also allow you to add and change a new background using the built-in backdrop designs or your own custom images.
Download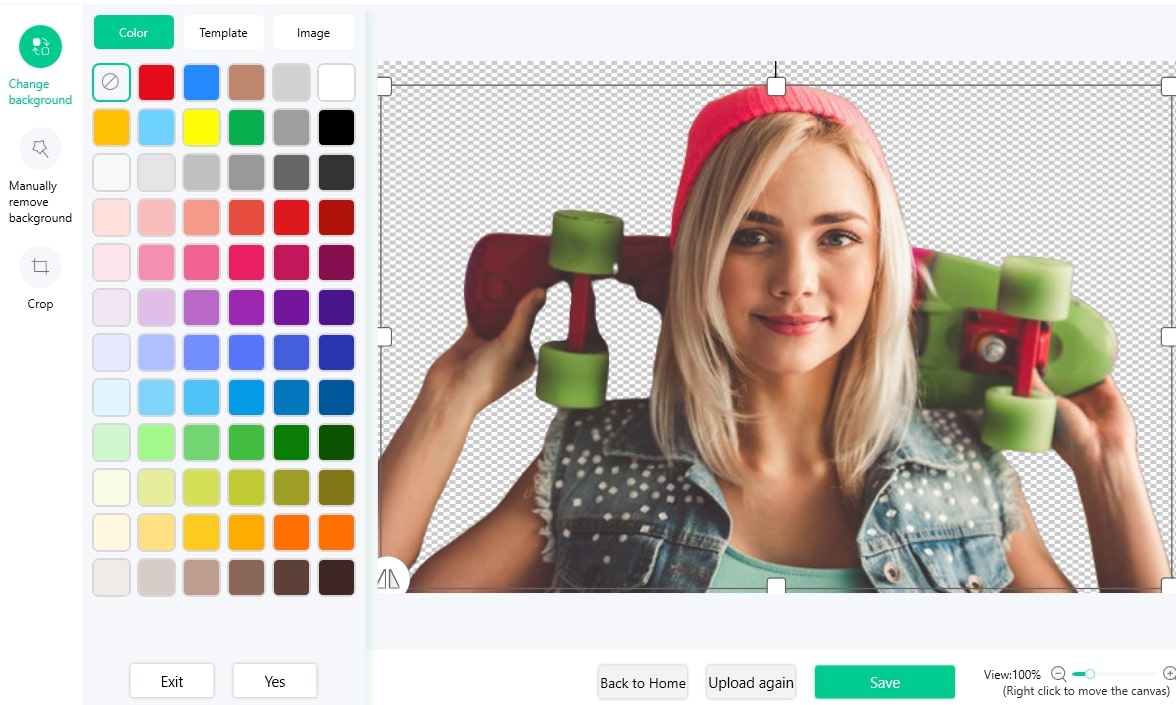 Pros:
Produce precise cutouts automatically.
Provides Remove and Keep tools.
Save processed images in original quality.
Offer regularly-updated background templates.
Cons:
Not a free software but allows three free trials uses.
Online Background Eraser (Mac)
User's rating: 4.8
System requirements: Online
File size: —
If you need an automatic background remover that you can use on Mac, Online Background Remover is perfect for you. This online tool can help you remove the background of your photo just by uploading it. Moreover, it uses AI technology that can produce great results with little time and effort. And because it is an online tool you don't need to download or install anything.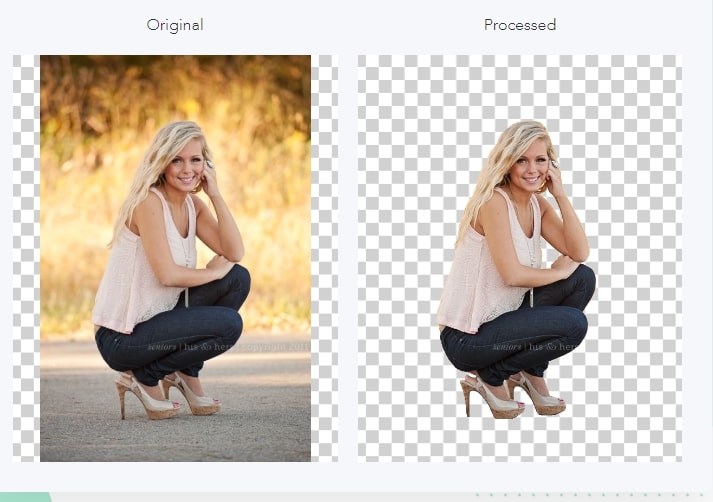 Pros:
Automatically erase the background
No download or installation required.
Your files will automatically be deleted after 24 hours.
Cons:
Lacks eraser tools for manual use.
Auto Clipping
User's rating: 4.5
System requirements: Online
File size: 46.7 MB
Auto Clipping is an automatic photo background remover that you can use online. This online tool can automatically make your photo transparent. Just upload the photo and determine the background and foreground by using the green and red markers. Moreover, you can make banners, posters, flyers and many other designs with this tool.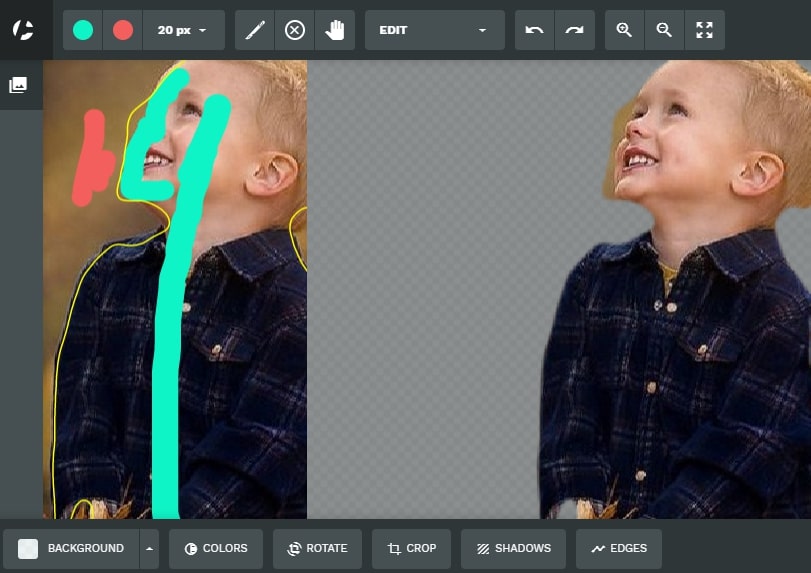 Pros:
It has a user-friendly interface.
It contains a full-guide on how to use the tool.
Cons:
Payment is required to download the final result.
Remove BG
User's rating: 4.6
System requirements: Android 4.4 and up
File size: 17 M
Remove BG is an automatic background remover app for your Android phone. This app allows you to erase background from photo automatically and manually based on your needs. In just a few taps, you will have the result that you need for your photo. The best part is if you are not satisfied with the cutout, you can go back to the original and start over.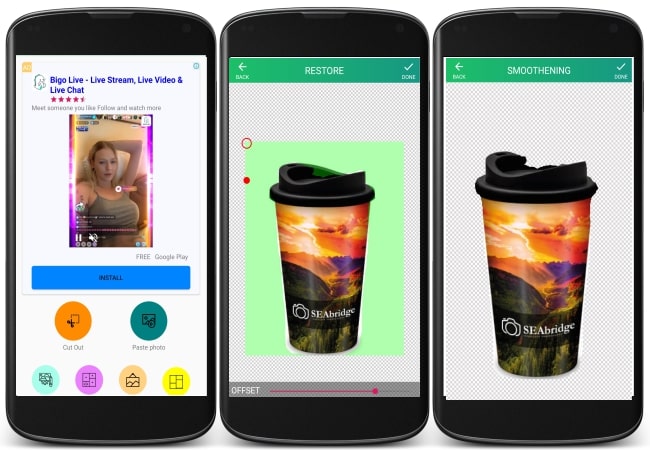 Pros:
One-tap automatic background remover.
It allows continuous editing of your image if you want.
Cons:
It cannot cut out the edge of an object clearly.
Superimpose: Background Eraser
User's rating: 4.9
System requirements: iOS 11.2 or later.
File size: 100.5 MB
Another auto background remover app is Superimpose. iOS users can take away the unwanted background and make a new photo by using its built-in designs. Besides that, it also offers some photo editing functions like blending textures or overlaying borders.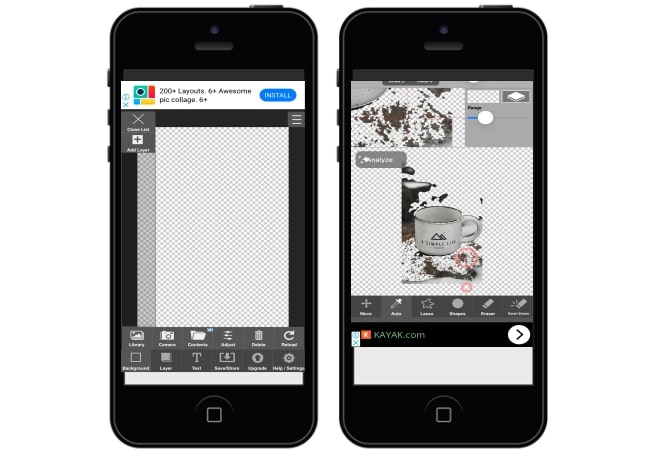 Pros:
Clearly cut out the object from the image
Process photos in batch.
Provide some basic photo editing functions.
Cons:
It's hard for beginners to use.
Conclusion
All the tools listed above play the role if you want an automatic background remover. They just differ in some features and platforms. I highly recommend the desktop tool because of its intuitive interface and auto-process ability.