5 Photo Background Changer Tools
| Features | Background Changer | Background Eraser | Background Burner | Apowersoft Background Eraser | Photo Scissors |
| --- | --- | --- | --- | --- | --- |
| Free trial version (3 to 7 days) | | | | | |
| Intuitive interface | | | | | |
| Built-in backdrop designs | | | | | |
| Built-in backdrop colors | | | | | |
| Allow to use your own image | | | | | |
| Automatically erase background | | | | | |
Background Changer
User's rating: 4.7
Size: 5.4 M
Compatibility: Android 4.4 and up
Download Link: Google Play
Automatic Background Changer is one of the best background changer apps that you should have on your Android device. It will definitely help you to change your photo background with the use of its built-in background designs. Also, this app can automatically erase the background, saving you time. In just a few seconds you can create a new photo with a new background.
Open the app, choose a photo from your gallery.
Then wait for the app to automatically process your photo.
After that, the background of your photo will be gone.
Lastly, choose the background that you want from your gallery or choose among the customized designs in the app.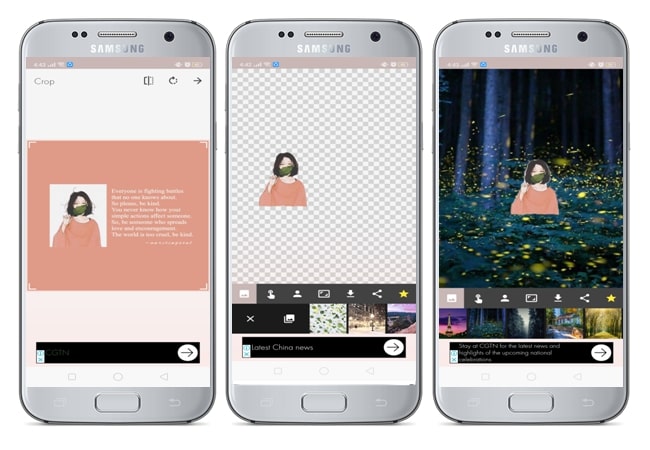 Pros:
Contains lots of background designs that you can choose from.
It automatically deletes the background of the photo.
You can crop the photo before editing its background.
Cons:
It only processes a single photo at a time.
Background Eraser
User's rating: 4.5
Size: 21.8 MB
Compatibility: iOS 7.0 or later
Download Link: App Store
If you are using an iOS device, you can try this best background changer app, which is Background Eraser. This app has the ability to delete the background of your photo as well as replace it with a new one. Moreover, Background Eraser provides different themes for different backgrounds designs that you may use. It is suitable not only for beginners but also for professionals with its great user-friendly interface.
Just have it installed on your mobile phone, and then choose a photo from your gallery.
Remove the background of your photo by using its eraser tool.
Next, you can choose from its ready to use background designs or import your background from your gallery.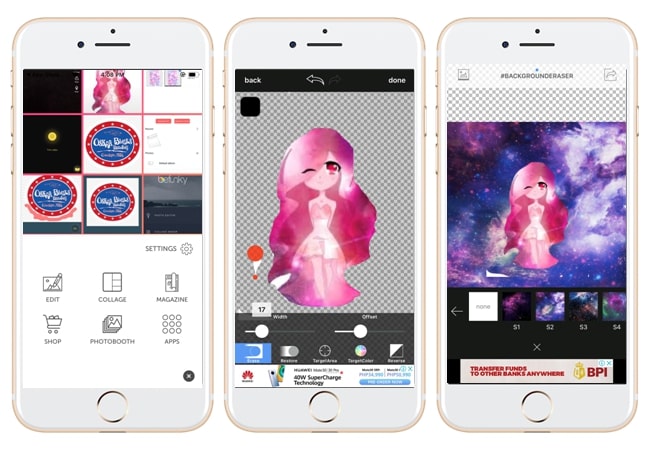 Pros:
It allows you to import your own background design from your gallery.
It's free and ready to use once it is installed.
Cons:
It doesn't have any other photo editing functions.
Background Burner
User's rating: 4.5
Size: —
Compatibility: Online
Download Link: Website
Background Burner is one of the perfect photo background changer tools that you can use online. This tool has the ability to remove background and offers the fastest way to change it by choosing from among its different built-in background designs.
Just visit its official website then import the photo that you will use.
The tool will give you a lot of options on how to delete its background.
Then click "Replace background" to change the background of your photo.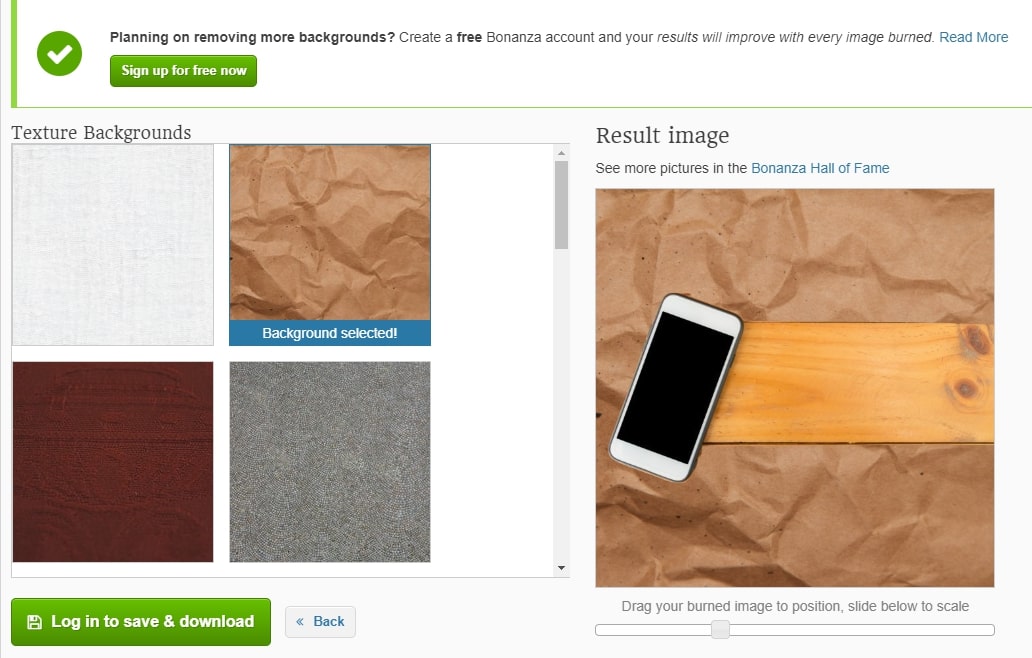 Pros:
It automatically removes the background of the photo.
It provides dozens of ready to use background designs.
Cons:
You don't have full control over your photo.
Need to sign up before accessing the tool.
Apowersoft Background Eraser
User's rating:4.5
Size: 20.0 MB
Compatibility: Windows
Download Link:
If you are looking for a desktop image background changer, Apowersoft Background Remover is the best tool for you. This professional program is the easiest background eraser and editor for your photos. It provides built-in background colors and different backdrop designs that you can use directly on your photo. Moreover, you can use your own image by just uploading it from your computer gallery.
Simply upload the photo on the program then it will be automatically processed.
Next, look for the "Change Background" button and choose among the backdrop designs that you like for your photo.
Once done, download your file by clicking the "Save" button.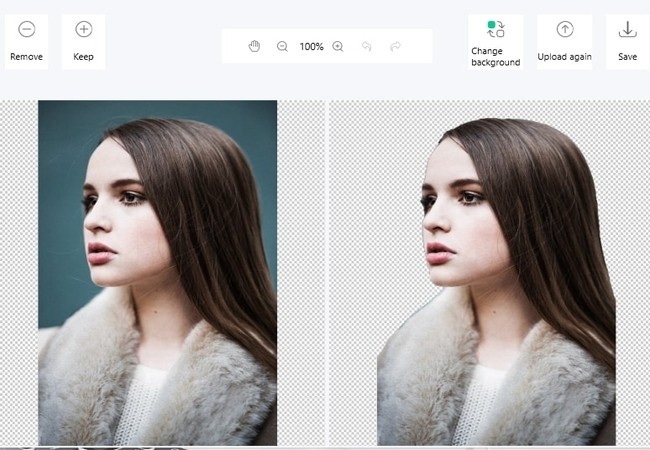 Pros:
Accepts most popular photo formats.
Offer one-stop solution to process photo background.
Offers built-in background designs and colors.
It automatically removes background.
Cons:
Sometimes it takes time to process large images.
Limited backdrop design templates available at the moment.
PhotoScissors
User's rating:4.5
Size: 68.1 MB
Compatibility: Mac and iOS
Download Link: Official Website

PhotoScissors is a Mac image background changer that can also be used online and on iOS device. You can easily replace the background of your photo by using the built-in background designs in the tool. This Mac tool has a simple interface wherein you don't need professional editing skills to navigate it.

Open the software, and upload the photo into it.
Then the background will automatically be deleted from the picture.
Go to the background section and replace your old background with a new one by changing color or importing another image.

Pros:

Updated background removal algorithm.
It provides almost complete background remover tools.

Cons:

Processing the file can be quite time-consuming.

Conclusion

All the tools mentioned above are great, so use whichever one is best for your OS. Which among these tools is your perfect photo background changer? Share your user experience in the comment section below.