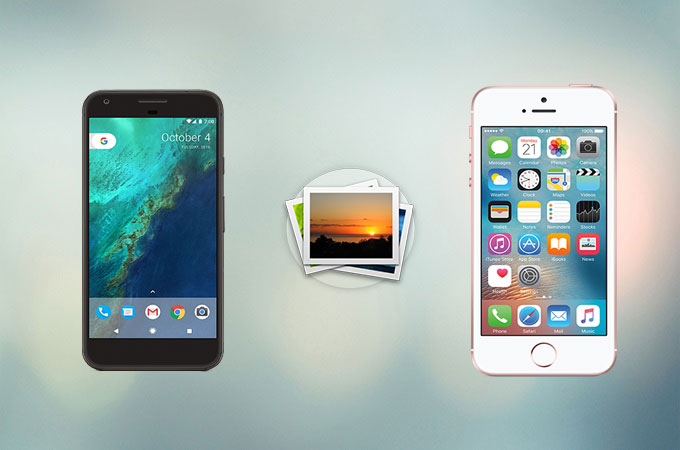 Personally taken photos are continuously growing on our mobile devices as we capture important moments in daily life more and more times. In addition, we tend to store them and it keeps on adding up to our phone's memory and at times overwhelming especially if they are not organized. This outlines why it is important to choose the right picture organizer that can help you manage your photos properly so you can find the ones you are looking for in a structured manner always. Here is the top 5 photo organizer for Android and iOS devices.
Top 5 Photo Organizer for Android and iOS Devices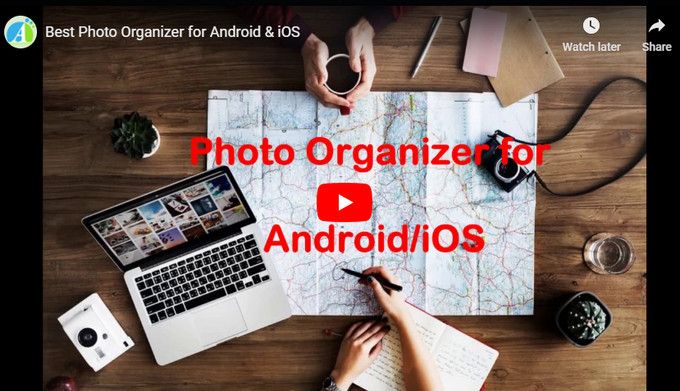 ApowerManager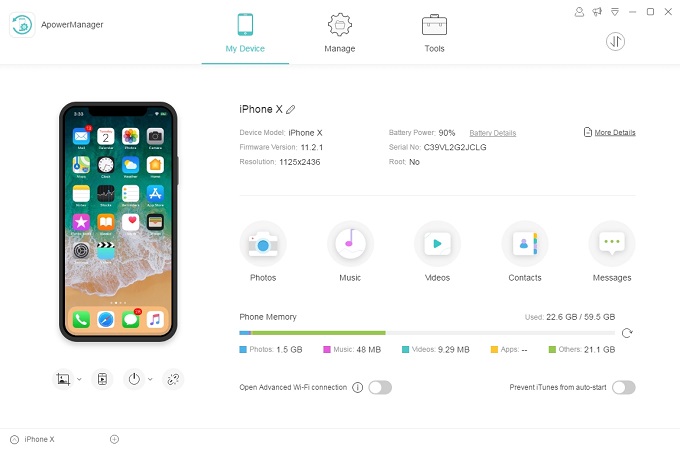 ApowerManager is a one –stop photo management software with great flexibility to be personally suited to your need when it comes to organizing your files on your mobile device. This app can be launched on both Windows and Mac. In addition to that, this app can helps you import, export, organize your photos from your phone to PC and vice versa. Here is a simple guide on how to use this app in the most efficient way.
Click the provided button below to download ApowerManager. Then download the app on your phone from Google Play or App store.
Launch the app on your phone, and afterwards connect your phone via USB cable or WiFi.
Go the "Photos" tab. Select the pictures that you want to manage. You can now start to import, export, organize, delete you files easily and conveniently.
AirMore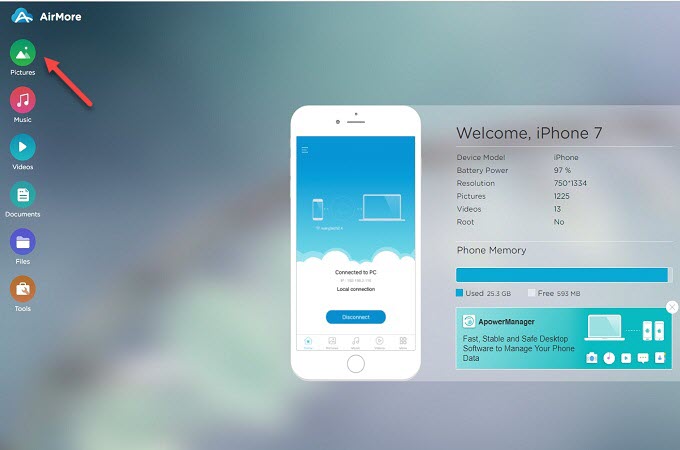 AirMore is another highly suitable photo manager app that you can use to organize photos free of charge. This app was made to arrange your files on your phone. Hence, you don't have to categorize your files because this app spontaneously organizes your files per tab, and thereby you can access and manage them easily. In order to use this app, here is a detailed procedure on how you can organize your photos.
Download AirMore app on your phone from Google Play or App store and then launch it.
Visit the official webpage:airmore.com and scan the QR code to connect your devices. Note that your phone and PC need to be both connected to the same WiFi network.
Choose the Second tab on the left-hand side of the interface. You can now start to import, export, organize, delete you files easily and conveniently.
MyPics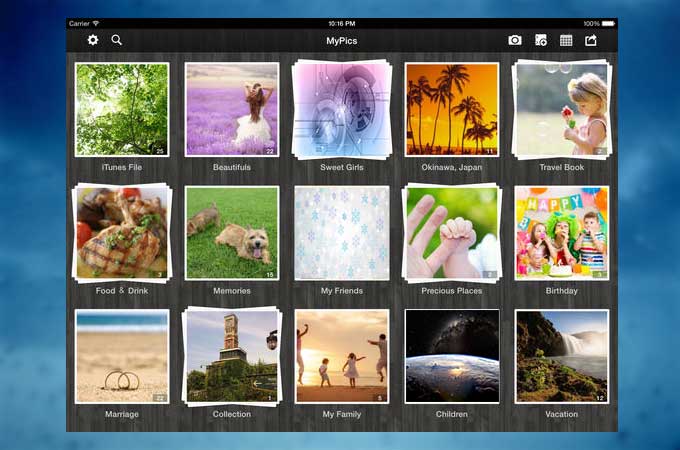 MyPics is another photo manager app that is specifically made for iPhone device. Therefore, if you go with this program in general as you are an Apple device user, all your photos are organized by dates, not by categories. So, MyPics was launch to help who uses iOS devices to transfer, organize, sort, delete, and rename photos with ease. Here is a procedure on how you can use MyPics.
Download MyPics on your phone through accessing the "App store".
Click the second tab at the bottom of the screen. Choose the folder that you want to organize.
Choose "select all" at the bottom left-hand side. Next, select "Import" from the bottom right-hand side of the screen.
Wait until the import process is being done and is eventually successful. You can now then manage and sort pictures on your phone. Note that the free app usage has 100 pictures limitation after that you need to buy the premium app.
File Manager and Browser by Tap Media Ltd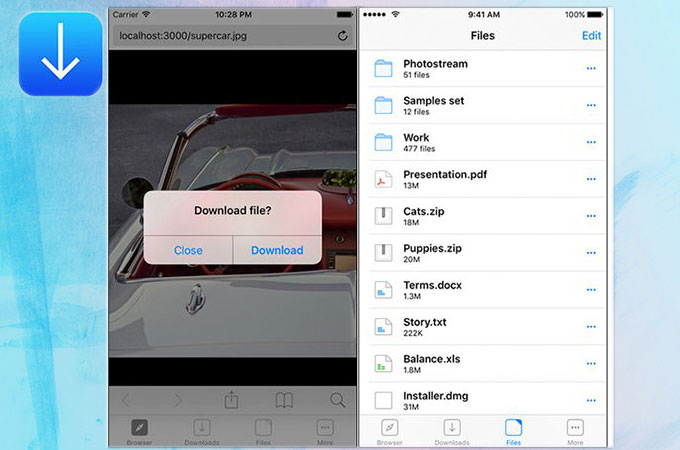 If you find the previous app not enough for you regarding the offered services and possibilities, here is another photo organizer app which is File Manager and Browser. This tool works the same way just like the two other mentioned apps. This app is also made for iOS users who are looking for managing their files on their phone with no restriction. This app requires iOS 8.0 or later and is compatible with iPhone, iPad and iPod touch. Moving forward here is a simple guide on how to use this app.
Download File Manager and Browser from your APP store then launch the application.
Click the "plus" tab then choose "add photo or video"
Choose the folder that you want to organize and afterwards wait for it to be populated by your files. You can now organize your files.
F-stop Media Gallery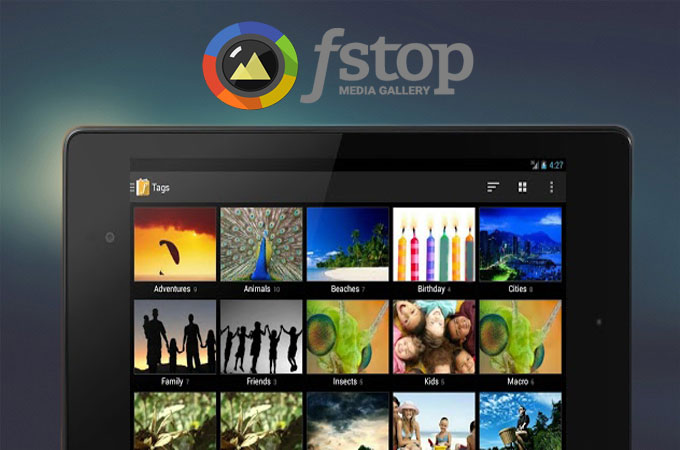 F-stop Media Gallery is an alternative competitive photo management software that is developed for users to have possibility to manage gallery on your Android device in an easy manner. This app is way better than the last two mentioned app since it auto-populate your photos without importing them. You can instantly edit and manage photos. Hence, you don't have to worry anymore about that it will occupy too much space on your internal memory since it will not duplicate your files. Here is a simple guide on how to use this application that goes into the usage in more details.
To download the applications, go to your Google Play Store.
Launch the application so that afterwards you can start managing your files immediately. You don't have to use hard keys to move your files. Just simply press and hold to start the selection mode.
Conclusion
As you can see, it is evident that all the aforementioned apps can help you organize your photos on your device. When it comes to the details, two of them needs your files to be imported first that will cause your files to duplicate and eat up memory on your phone. Frankly speaking, ApowerManager has an advantage since it acts as a photo organizer with an easy interface. It is a tool that you can also use to back up and restore you mobile data.