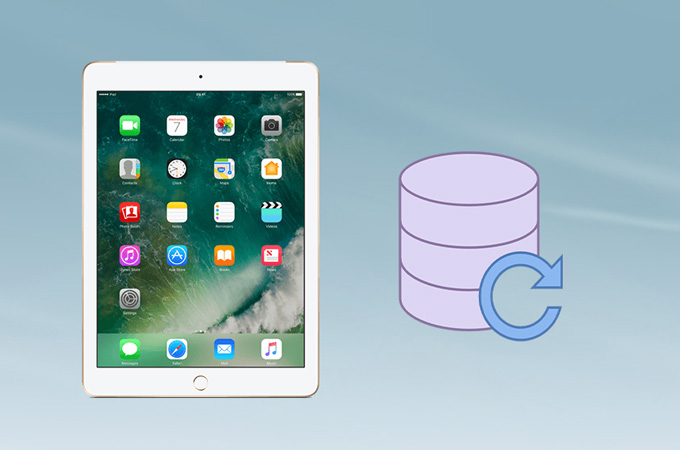 iPad has played an important role in our daily life, with which we shoot videos, enjoy music, take photos and so forth. Therefore, it is of necessity to make good management of your iPad. Whether you're thinking about updating to iOS 12 or you want to go back to iOS 11, it's always safe to be sure you've already backed up your iPad. Despite the backup, you should also be aware of software glitches or any data loss that might exist in updating. Generally, iOS users prefer using iTunes to backup their devices. However, if you find it hard to avoid such issues or just inconvenient in using iTunes to backup iPad, then welcome to use the following easier methods for backuping iPad without using iTunes before you embark upon an update.
Two Efficient Ways to Backup iPad without iTunes
There are many iTunes alternatives you can adopt to backup your iPad, however, not every of them is user-friendly and easy to operate. After a careful review and test, the following two methods are believed to be the best ones for backuping your iPad.
Backup iPad to Computer without iTunes by using iCloud
iCloud always lets you have the latest versions of files such as contacts, pictures, applications and documents. iCloud will automatically backup them every time your iPad is connected via Wifi or with USB cable. This method saves a lot of hassle as compared with using iTunes. First, you need to launch the "Settings" app on your iPad, from which please choose "iCloud" option. If "iCloud Backup" under "Backup" has not been triggered, please make it available first. Ignore it if you have already done before. Finally, tap on "Backup" and click "Back Up Now" to backup iPad without iTunes before you set out to update.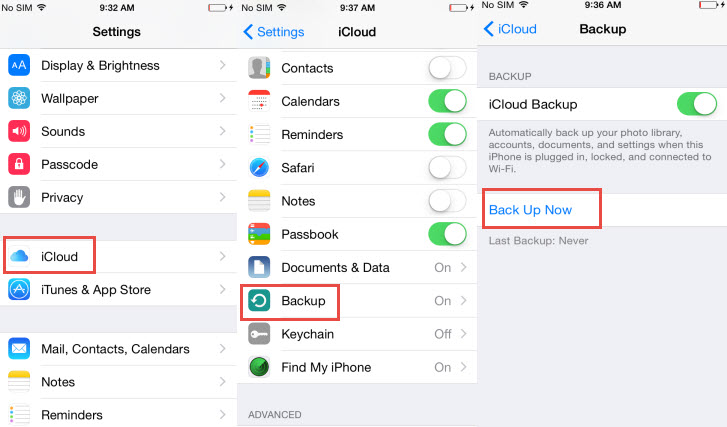 Cons: iCloud is an easy way to backup your iPad, but one disadvantage of it is that you cannot selectively choose files to backup and also you cannot keep all iPad data. As a result, you may end up getting an incomplete backup with files out of your control. Fortunately, now there is another magic tool which overcomes the shortage of iCloud and efficiently backup your iPad without using iTunes.
Backup iPad to PC without iTunes by using ApowerManager
This Phone Manager is comprehensive iOS and Android management software. It receives big fame for its full compatibility with iOS operating system and it is also highly praised for its strong ability in managing files on iPad. You can use it to backup, restore, manage and transfer iPad files including music, videos, contacts, apps, notes, bookmarks, call logs and so forth from your window PC. Now follow steps below to learn how to backup iPad without iTunes.
Download this program from below and install it on your PC.
Connect your iPad to computer through USB cable. Click the "Trust" button when the notification box pops up on your iPad, asking whether to connect iPad with this program or not.
Once connected, you will see this program has categorized iPad files into different types while you can navigate among them from the top menu. All the data such as pictures, music, videos, notes, contacts, messages, apps etc, are clearly placed within corresponding positions.
To backup a specific type of files as desired, just navigate to the related tab and click "Export" button. Within a minute, you will backup iPad content to computer.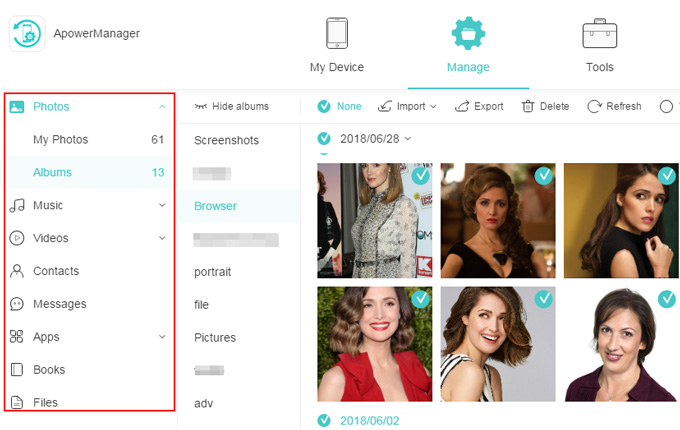 Tips: this phone manager also offers a shortcut for users backup iPad with one-click. Go to "Tools" column, click "Backup" button and you can backup your iPad files. Click "Full Backup" and you can backup iPad without iTunes at a quick speed. Please keep your iPad unlocked to avoid the failure of accessing your device when making backup.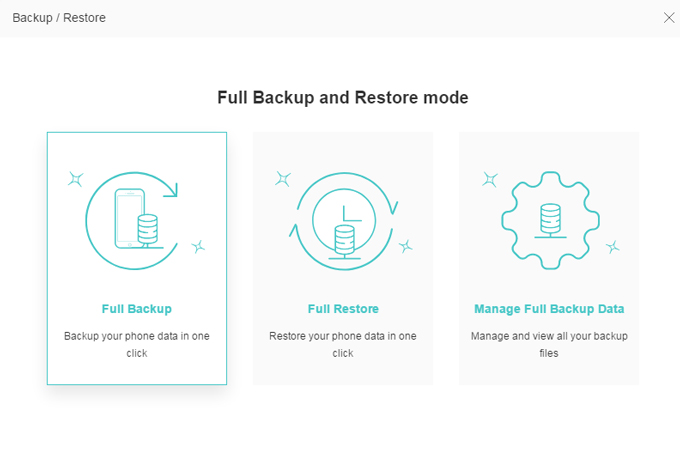 Conclusion
Whether you use iCloud or ApowersoftManager to backup your iPad, now you can feel safe to update the operating system or make factory setting.