In this modern world that we have, aside from phone calls and video chats, people are relying on Emails for communications. If you need to change phones from one model to another, you probably need to exchange those important email messages to the new device. With that being said, you may be trying to find Android Exchange Email app in order to sync or transfer your Emails. Having such an app can actually help you easily get the emails on new phone.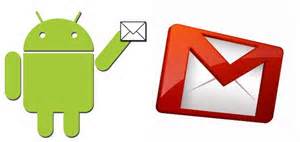 Below are the 9 Android Exchange apps for Email which you can use. Five of which are paid and the other four are totally free of charge.
4 Totally Free Android Exchange Mail Apps
1. Email for Exchange & Hotmail +
Email for Exchange & Hotmail + can be downloaded in Google Play Store. This tool gives users the benefits of conversing easily because all Emails from different accounts are combined and well organized in the inbox. Moreover, it just stores all data in the device and not in a server allowing users to have private Emails. It also has the option of a email notification which will not disturb you during working hours. In addition, the tool has the feature of searching through old emails fastly.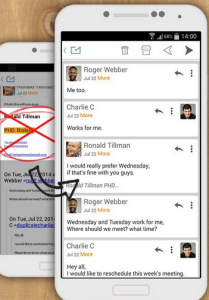 Pros: Free, organized, easy to use
Cons: Has active ads, not support POP3
2. Exchange ExMail
Another free Android Exchange mail app is Exchange ExMail. This also supports almost all of the Email servers to get Emails, contacts, calendar events and some other tasks and they are stored in "Exchange Exmail" databases. Furthermore, users will be able to search and import contacts from the enterprise directory.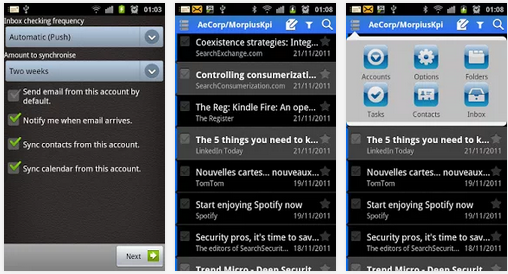 Pros: Free, supports almost all Email servers
Cons:
Cannot support multiple accounts at a time
It sometimes crashes and gives users hard time to uninstall
3. Email App for Gmail & Exchange
This Android Exchange application only supports Google and Exchange. However, although it only supports two Email servers, it actually has some helpful features which users would love to have. This tool has the option of scheduling messages to be sent and it has a snoozing mail option which notifies users of the important messages they just receive. Additionally, this tool tracks responses to the Email sent.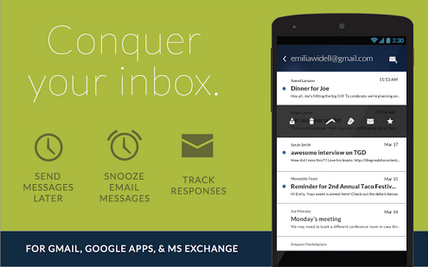 Pros: Free, allows using swipe gesture to check in inbox, available in different languages
Cons: Only supports Google and Exchange
4. Company – Exchange Email et.al
Another great app is Company – Exchange Email et.al. Just like the previous 4 apps, people can also organize their Emails, contacts, calendar events and more. This app also has a widget which allows users to see their new messages instantly. It as well supports Exchange, Office365, Zimbra, Lotus Notes and more.
Pros: Supports many Email servers, gives notification to users
Cons: Has free trial for days and needs a pro version later on
Top 5 Paid Exchange Email Apps for Android
1. Exchange ActiveSync for Phones
This Exchange Email app for Android lets people access both corporate and personal Email using an Android phone. It can directly connect to Microsoft Exchange, Windows Live, Hotmail and it supports Gmail, AOL Mail, Yahoo! Mail and other Email servers. Additionally, you can use the full widget of this tool to quickly check Email, calendar and contacts.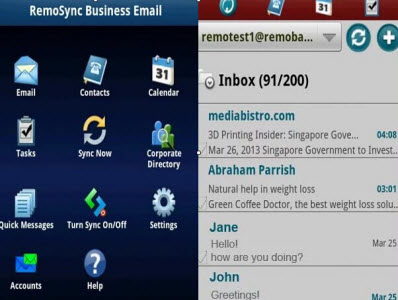 Pros:
Can support POP3 and IMAP4
Can view contacts and calendars from different Email servers
Cons:
Has only 2 weeks of free trial
Can support multiple accounts with maximum of three accounts
2. Nine – Exchange ActiveSync
This paid app now has a special offer for users. The product is worth $19.99 but they offer it at $9.99 with limited time period. Nine allows users to sync multiple accounts and it supports all Email servers. Furthermore, it also has a client certificate, favorite folder. And it supports the synchronization of SMS, Notes and some other tasks. It also supports servers like Office 365, Hotmail, Google Apps, Exchange Server 2003 SP2/SP3 and above, and a whole lot more.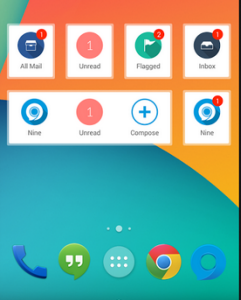 Pros: It has a "Favorite" Folder, automatic set up for Email services, secure socket layer
Cons: A bit pricey, sometimes crashes
3. My Secure Exchange ActiveSync
Another Exchange Email client for Android is my Secure Exchange Active Sync. This paid app has a 30 days free trial so that users will be able to see how it works. It can be used to get mails, calendar events and some other tasks. Furthermore, this tool automatically configures the Exchange Email account and it comes folders for Inbox, Sent, Trash and more.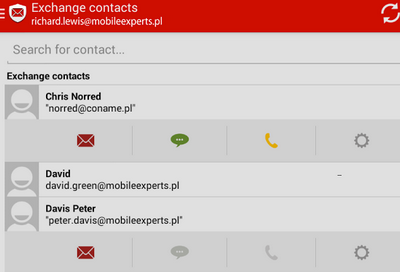 Pros:
Supports different languages, modern interface
Supports all attachments
Cons: Only supports Exchange
4. Exchange by TouchDown Key This application also allows users to manage all their Emails into one application making them all well organized. Furthermore, users can also customize notifications on speech, viewing tweaks, pinch-to-zoom, peak times and a whole lot more. Users need to have the free trial version of the application before purchasing the app's licensed key.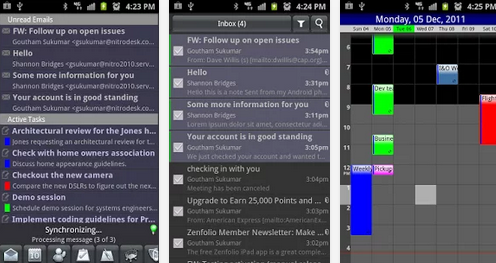 Pros:
It has separated widget for messages, calendar and tasks separately.
It can move data to the SD card.
Has PIN, Remote Wipe and more for maximum security.
Cons:
Once bought a license key and did not install the free trial first, the license key wouldn't work.
Users will be obliged to pay for another one.
5. Moxier Mail (Exchange)
This application is commonly used by people because aside from the fact that it can help in organizing Email, tasks and calendar events, this tool also has a maximum security. Some of which are client certificate, local wipe data, data encryption, application lock and more so you can safely sync or backup confidential messages. It also supports many languages.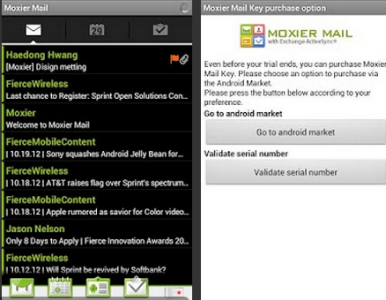 Pros: A secured app which has to-do list, widget for Email, calendar and tasks
Cons: Very limited trial version
All of the best Android Exchange Email applications are already given. You can decide to make use of a paid or free version. However, it is recommended to make use of the paid one as they offer maximum security to exchange your personal and business Emails. They also manage to support multiple accounts allowing you to organize and see all the messages easily.