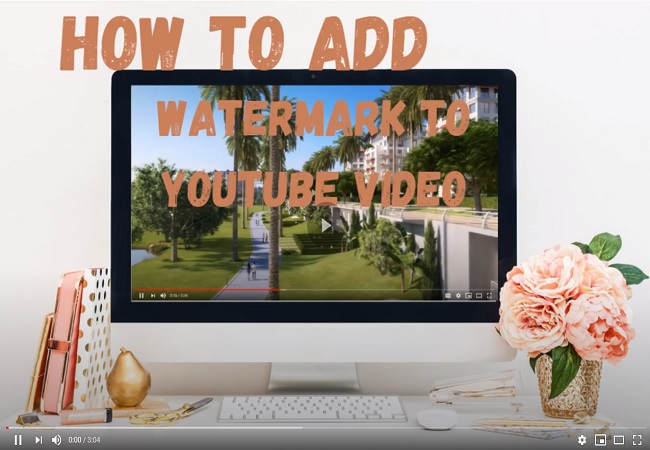 Top 5 ways to Add Watermark to Youtube Video
YouTube
If you just want to try out YouTube's watermark function to add the watermark to your video, you can follow the instructions below to make it so. This function is hidden in the channel settings.
First, navigate to your YouTube channel and then click on your profile icon.
Go to "Settings", and click the "View additional features" link.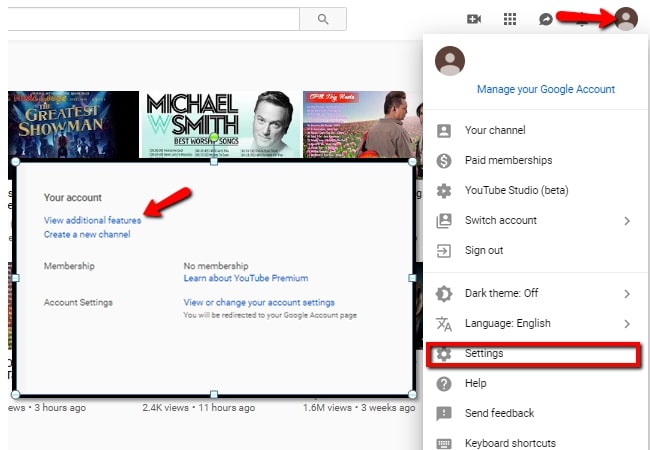 Under the "Channel" tab, select "Branding" > "Add a watermark" and wait for the window to come up.
Next, hit the "Choose File" button and then you can upload the watermark that you will use on your videos from your computer.
Finally click "Save", then set the display time of the watermark on your video and hit "Save" again. Then your watermark will appear at the bottom right of your video when viewers watch your videos on YouTube.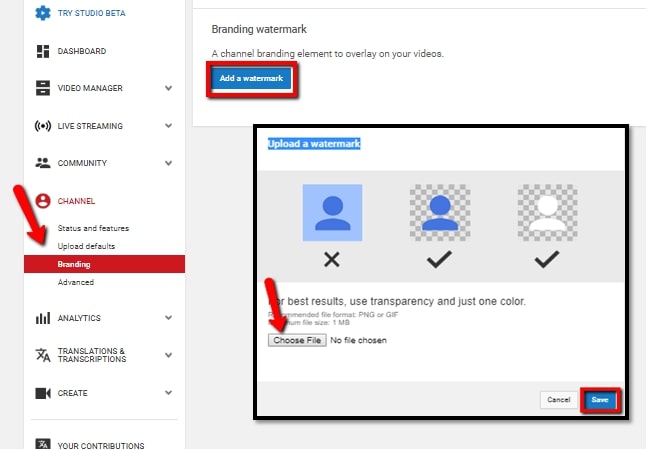 Video Watermark (Android)
Video Watermark is an Android app that allows YouTubers to easily add watermark to YouTube video on their Android devices. It works with most major video formats. With it, you can not only add your own watermark or logo on your YouTube video, but also create a great new one with the ready-to-use watermark template. It also allows you to manually set the size, position, hue, and transparency of the watermark.
Go to your Google Play to download and install the app.
Open the app, click "Select Video" and choose the video that you need to add a watermark for your YouTube channel.
Then you can choose the watermark that you need, and modify it to the preference that you want for your watermark.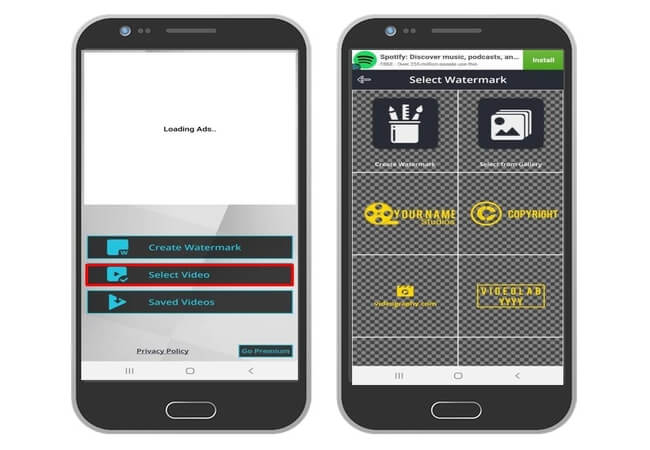 Next tap "Preview" and, if it's okay, you can then tap "Apply" to save the changes on your video.
After that you can directly share it on your YouTube Channel.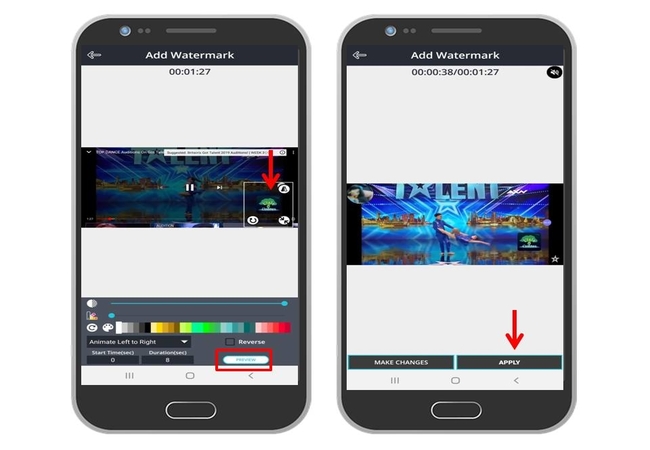 eZy Watermark (iOS)
If you are an iOS user who is also looking for a reliable app that can help you add logo to YouTube video on iPhone or iPad, eZy Watermark app is highly recommended for you. It allows you to add text, a signature, QR code, logo, copyright or trademark to your YouTube video, which gives you more choices as to how to get your followers. You can also customize the position, opacity, alignment and rotation of your watermark. As for the text marks, it has over 150 fonts and colors to choose from. The best part about it is the quality of the video will not be altered. Here is how to add watermark to YouTube video with it.
Get the app from the App Store on your iOS devices.
Open it and from its interface, tap "Single Video" > "Library" > "Choose" to upload the video that you want to use.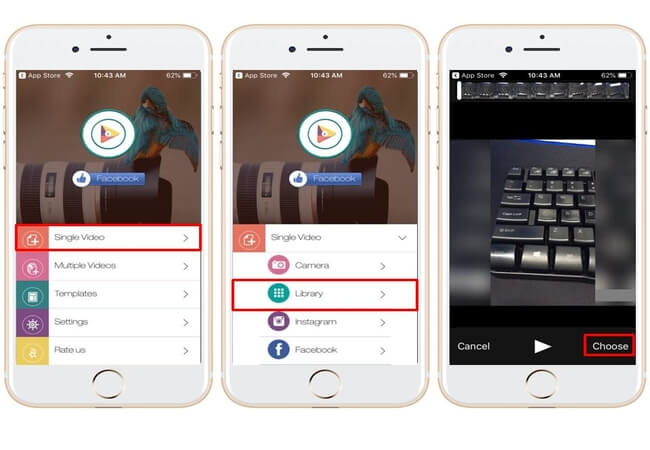 Choose from among the options that will pop up on your screen, and then place and edit the watermark on your video.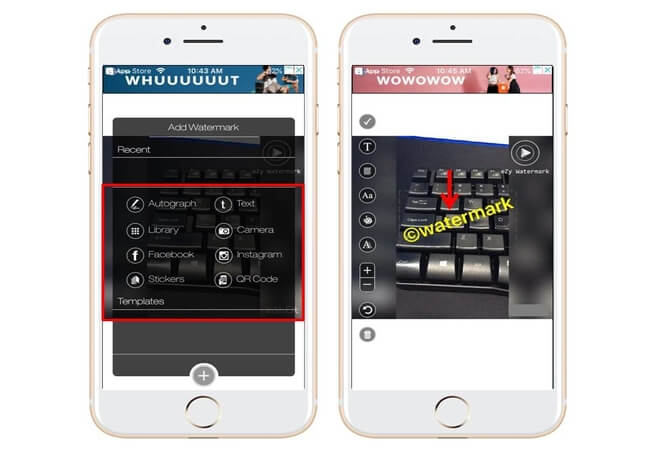 Once done, click the checkmark, export your video and directly share it on YouTube.
Beecut (Desktop)
Beecut is a desktop video editing software that can help you add logo to YouTube video easily. You can add different watermarks in different frames, customize the size, set the duration and position. You'll have more freedom to personalize your watermark this way. And since it is a video editor, you'll have many great options to render your video aside from just adding the watermark or logo. For instance, cut out unwanted clips, crop the screen, add captions, apply special FX and filters, and many other advanced features. With the help of Beecut, you can directly save your video in HD 1080P video after you edit and add logo to your video. No further post-editing after you upload the video to YouTube. Check how to add watermark on YouTube with this versatile video editing software.
Download the software by clicking the button below.
Run the software program, and choose the aspect ratio that you need for your video. It offers all of the most commonly used options that mainstream social video sites are using.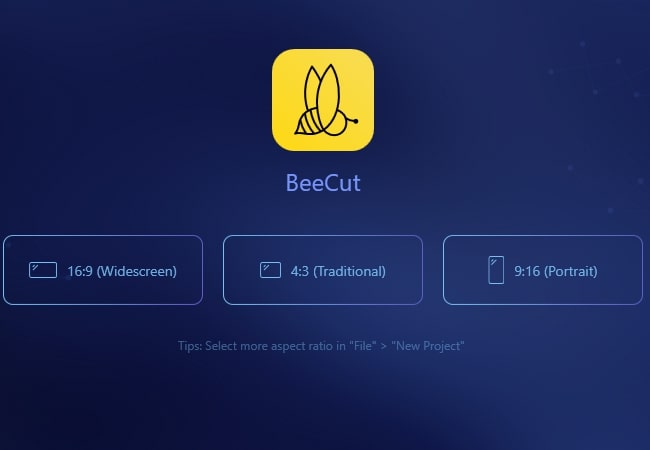 From the dropdown menu, select "Import" > "Import file" to import all the files that you need from your computer. Most video, audio and images formats are supported.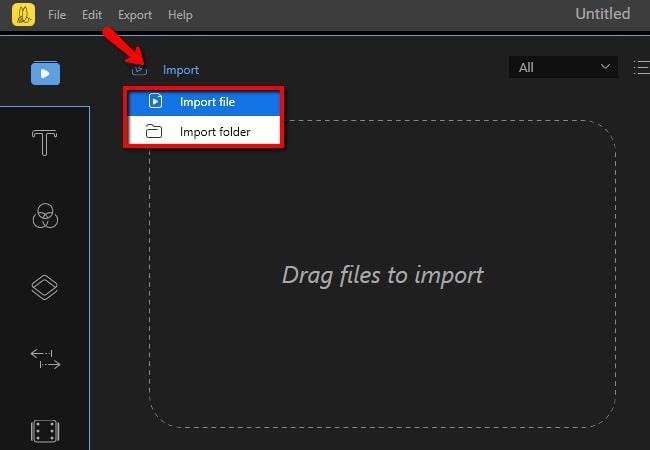 After that, drag and drop the video clips and the logo to the video and PIP timeline. Then you can start to edit the video and the logo.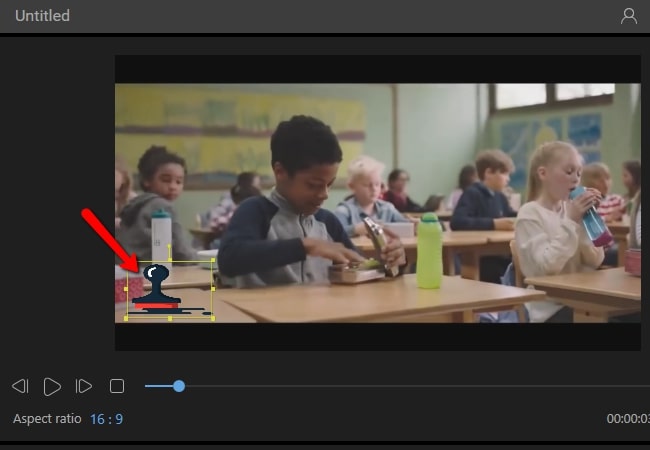 When you finish your editing, you can preview and export your video, and then upload it to your YouTube channel.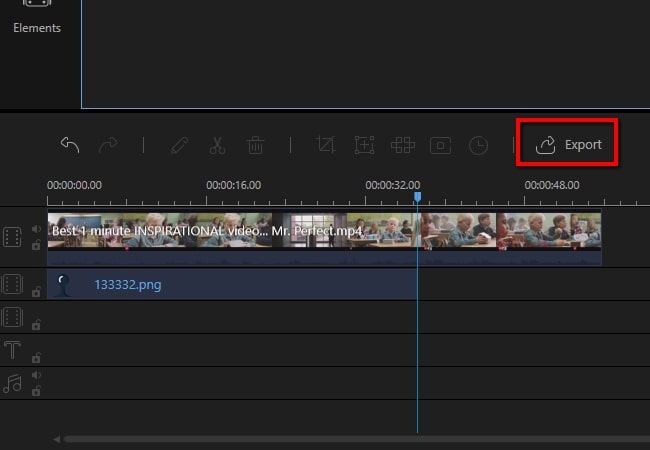 Apowertsoft Watermark Remover (Desktop)
Apowersoft Watermark Remover is a powerful tool that enables users to add watermark to YouTube video quickly and easily. You can simply add text or image as the watermark on your YouTube video. It also lets you customize the size, rotation, location, and trasparency. Below are the simple steps that you can follow on how to add watermark to YouTube video with it.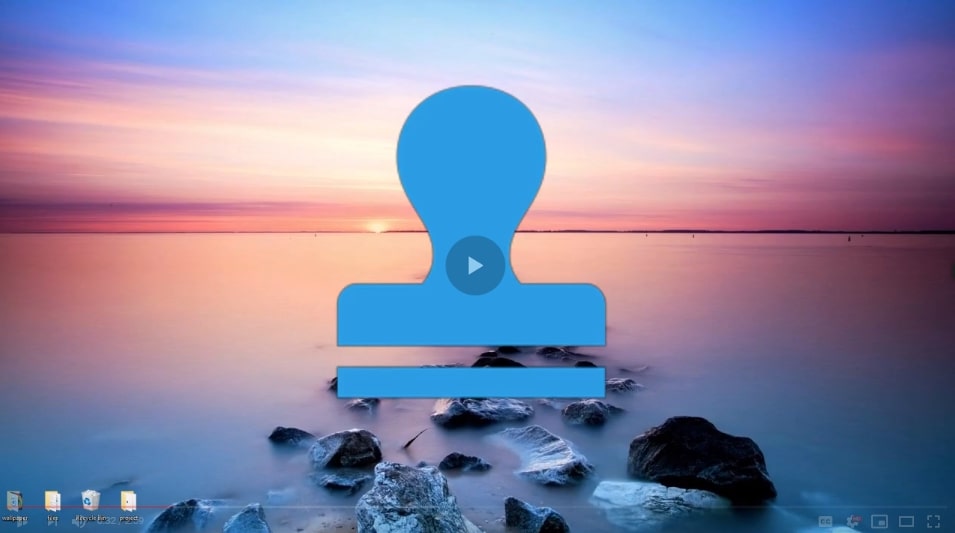 Download and install the software on your computer.
Open the software, click "Add watermark to video" function, and click the "+" icon to add your YouTube videos.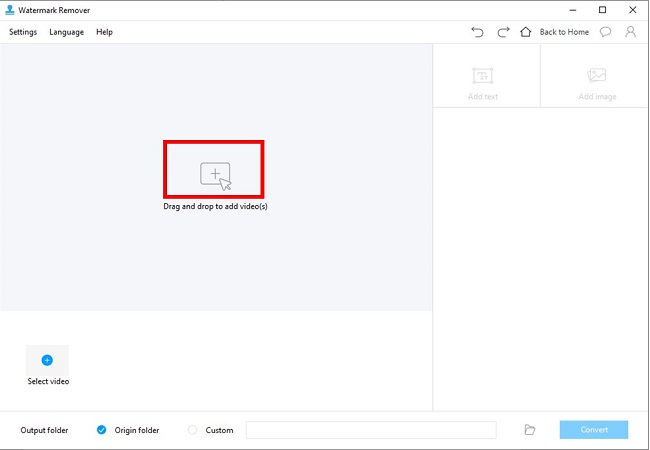 Select "Add Text" or "Add image" option to add the watermark. You can customize it with the given settings.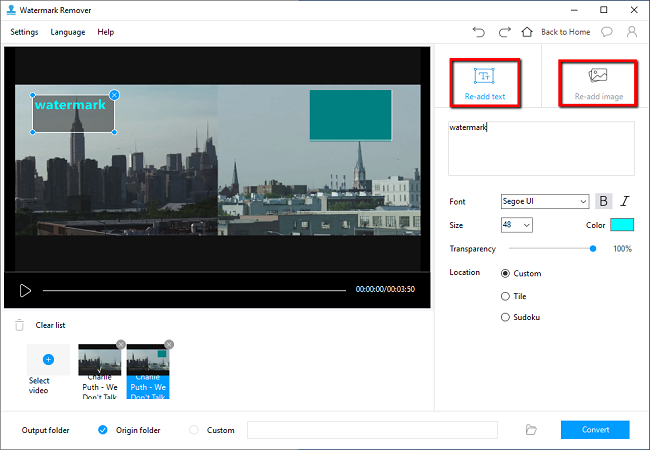 Once done, press the "Convert" button to process your video and to save it on your computer.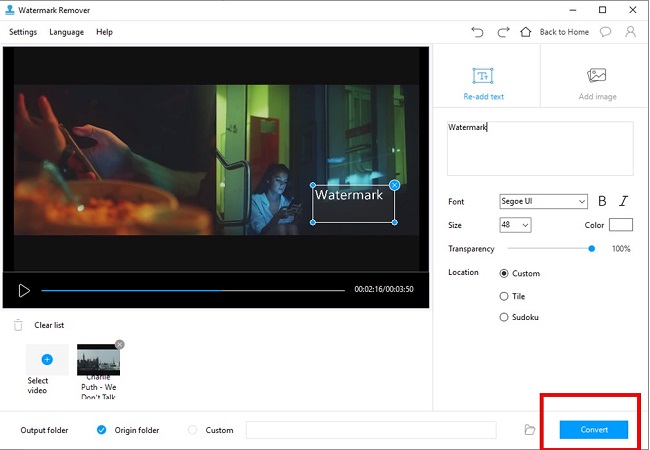 Conclusion
Those are the feasible ways to add watermark to YouTube video. It depends on how you want to process your YouTube videos. If you just want to add the watermark, but no further enhancement on the video effect, you can try out either YouTube, Apowersoft Watermark Remover, Video Watermark or eZy Watermark. But if you want to edit as well as add the logo, BeeCut is strongly advised. We also appreciate other solutions shared in the comments section below.