Methods to Add Stickers to Video
VLLO
User's rating: 4.8
System requirements: iOS 11 or later; Android 5.0 and up
File size: 82M (Android), 137.4 MB (iOS)
VLLO is an app compatible with both Android and iOS systems that you can use to add sticker to video. In fact, it is a video editor app that comes with tons of cool features. You can not only put stickers on videos with it, but also create a stunning video. You can follow the guidelines below on how to use this app.
Get the app from Google Play or App Store.
Tap "Great Video" and then select the video you want to edit.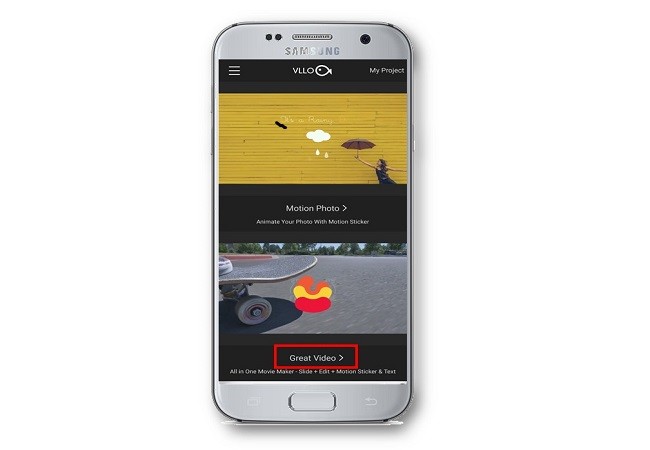 Once done, tap the "Next" icon and choose your required ratio for your video. Tap the "Next" icon afterward.
Choose from "Motion Stickers" to add appropriate stickers from your video.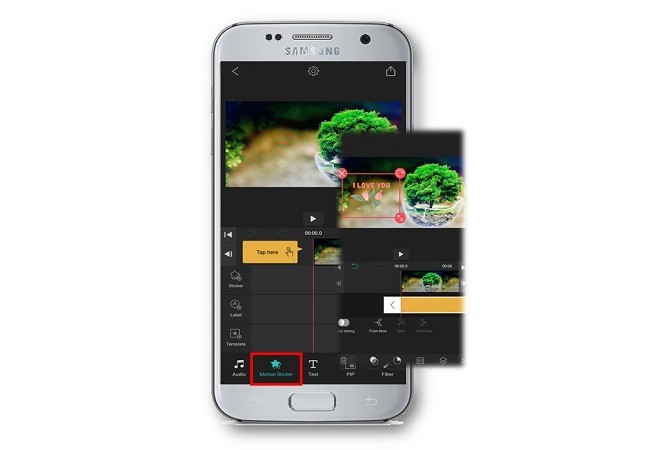 Tap "Done" if you're done, and then simply tap the "Export" icon to save the file.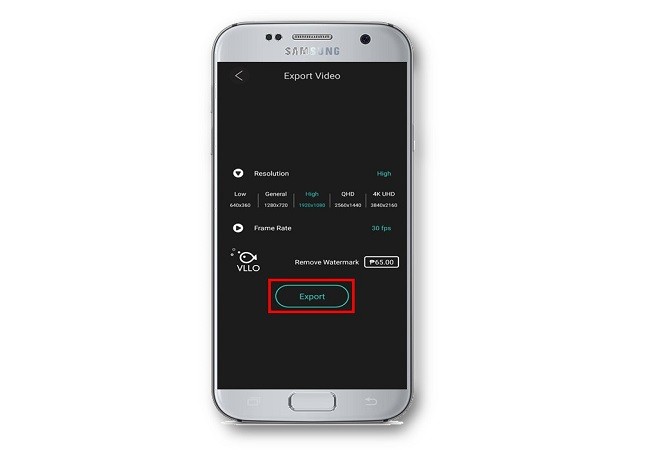 Animated Stickers on Video
User's rating: 4.5
System requirements: Requires Android 4.2 and up.
File size: 28M
Another reliable video sticker app is called Animated Stickers on Video. This app offers you great animated stickers that you can apply to your video easily. They are categorized by Valentine, Romantic, Emoji, Food, and others. Users can use these depending on their desire that will help their videos looks stunning. If you want to learn how to use this app, you can follow the simple steps below.
Download the app from the Google Play Store.
Tap the "Create Video" button to select Video from the custom app gallery.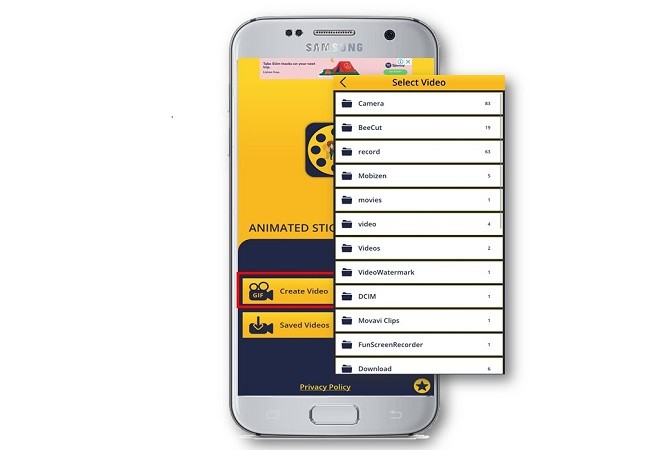 Once done, select animated stickers for different category for your videos.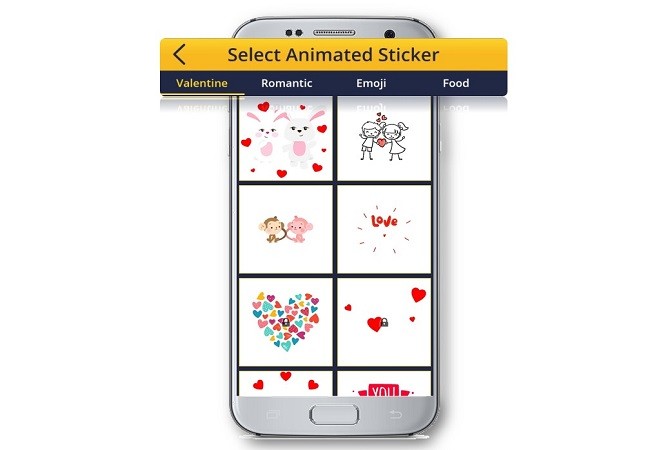 If you think your video is good now, you can save your video and share it to any social media or to your friends easily.
Apowersoft Watermark Remover
User's rating: 4.3
System requirements: Windows 7/8/10/Vista
File size: 65.46 MB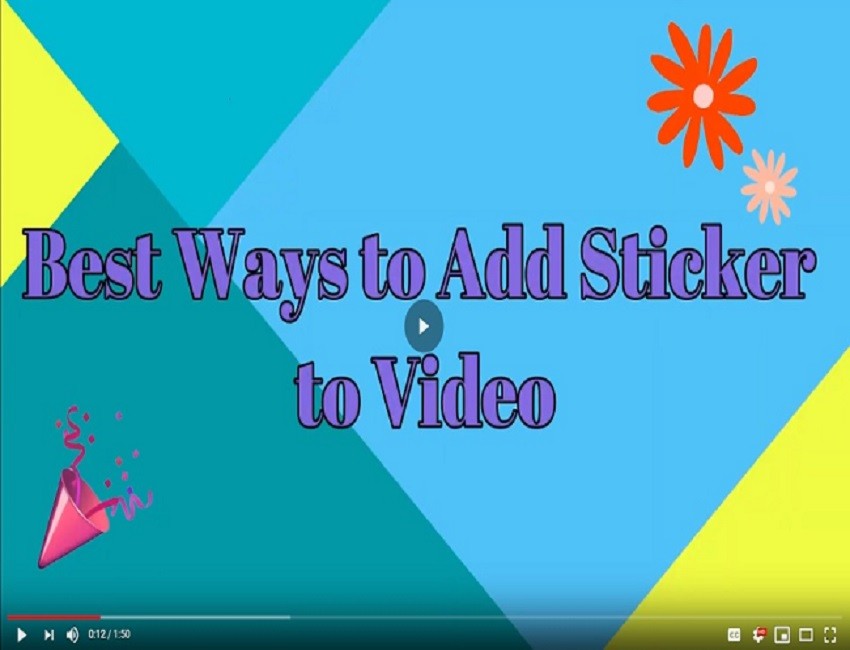 Aside from mobile solutions, you can rely on a desktop software named Apowersoft Watermark Remover. The name of it is a bit confusing but it also helps you add stickers to video. It allows you to import stickers from your computer and insert it to your video quickly. Just refer to its function which is the "Add watermark to video". What's more, you can customize the stickers by changing its size, transparency, rotation and location without hassle. Here are the simple steps on how to add stickers to videos using this tool.
Download and install the software on your PC.
Open the software, select "Add watermark to video" from the interface and a new window will appear in which you can directly drag and drop to import videos.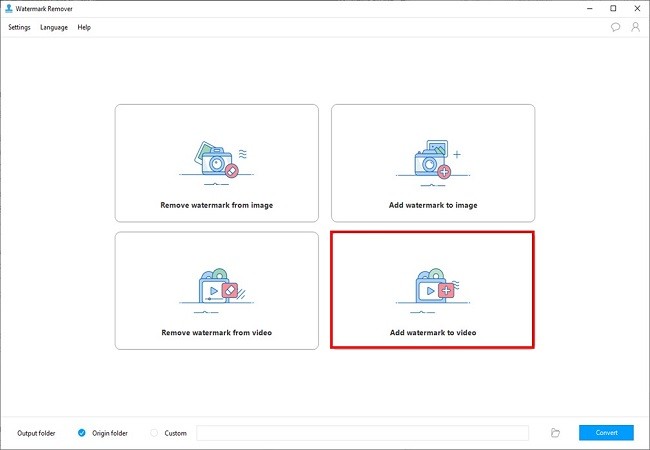 Once done, click the "Add image" button on the top right corner to add the sticker from your computer.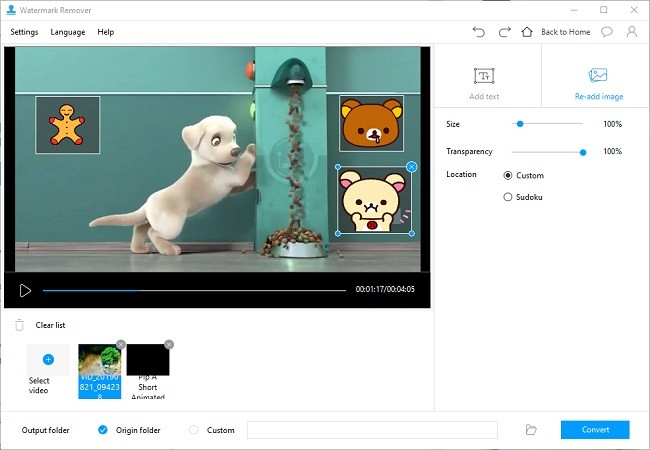 Tap the "Convert" button to save the changes to the video permanently.
BeeCut
User's rating: 4
System requirements: Windows 10/8/7
File size: 83.6 MB
Another professional editing tool that helps you put stickers on videos is BeeCut, an app that offers basic video editing functions as well as advanced features. By using the PIP effect, you can not only import stickers from your computer but also insert the built-in animated stickers into your video. Aside from that, it supports square and portrait format which is perfect for other social media platforms like Instagram, Facebook, and TikTok. Below are the steps on how to add sticker to video.
Download and install the software on your computer. Afterward, launch it.
Select the aspect ratio for your video and then you can go to the interface of the tool.
Click the "Import" > "Import file" button to upload videos and stickers that you want to use.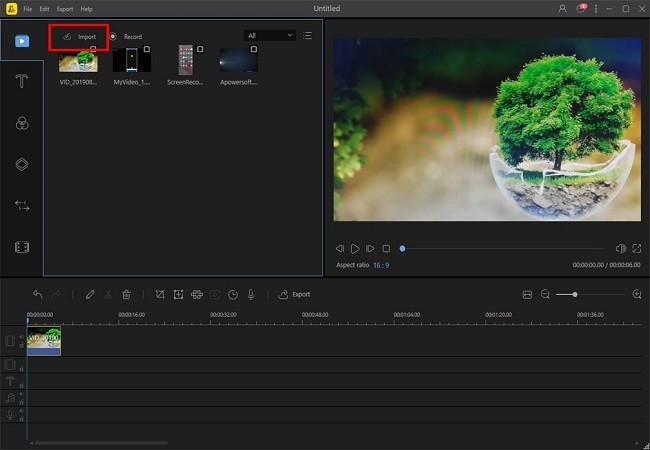 Drag the videos and stickers to the timeline. You can adjust the size, duration of it if you want.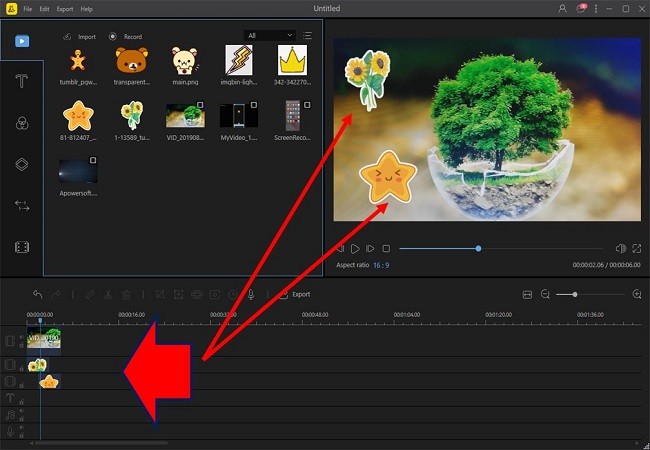 After you're done with the video editing, you can export it in the quality that you want.
Conclusion
All of the aforementioned video sticker apps are very helpful. Give them a try and you'll be surprised with the final effect of your video.