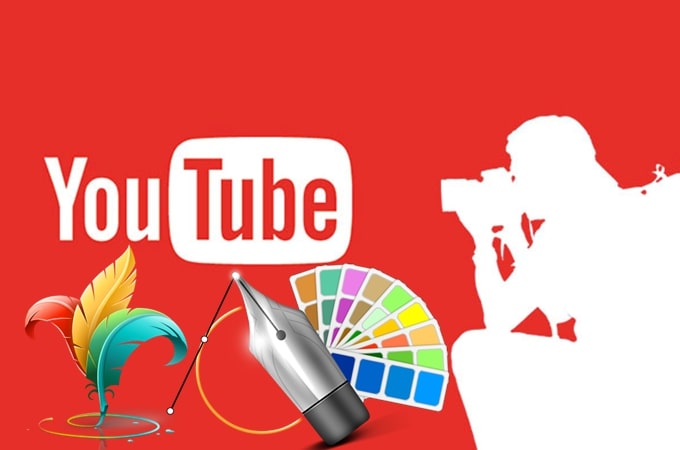 A YouTube channel is made for uploading and sharing different kinds of videos such as tutorials, reaction videos, product reviews, fan videos, video blogs and more. There are millions of YouTubers that upload their videos everyday. So, for you to be recognized from amongst the millions of  other aspiring YouTubers, you must have a unique and eye-catching logo for your channel. And a distinguished logo also helps your channel look more professional and claims a copyright protection for your video. Here, we listed the best YouTube logo maker that you can use to create your stylish logo. So let's see and check them out below.
Best 4 Youtube Logo Makers
Logo Maker Plus (Android)
Rating: 4.7
Compatible System: Android 4.2 and up
Size: 21M
Logo Maker Plus is one of the most famous logo maker apps for YouTube channel in Google Play store. This all-in-one app has thousands of graphic elements, as well as editing functions that you can use to design your own logo. You can adjust the color of the icon, or use a texture image to color your logo and even use the custom filters on it. It provides around 700 new font styles which includes almost all languages. This app is also often used to create social media covers, banners, thumbnails, post, icons and many others. With the help of Logo Maker Plus, you'll surely get creative and be able to make your own logo.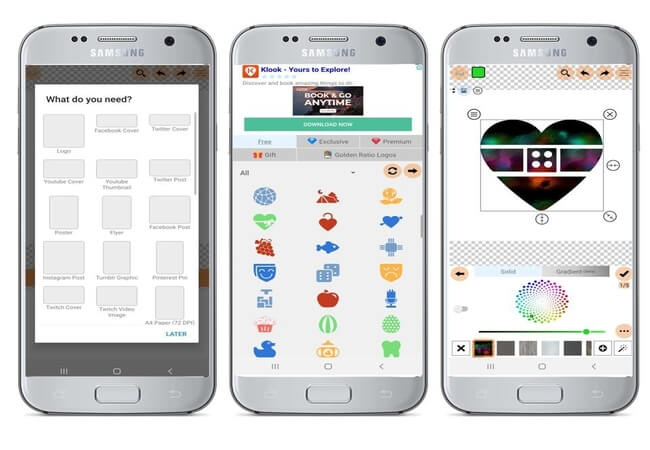 Pros:
Simple to use.
Ready-to-use materials for creating a logo.
The text tool includes almost all languages.
700 new fonts and 3D-like effects for text logos.
Cons:
Some features are just for paid users only.
Contains pop-up ads.
Logo Generator (Android)
Rating: 4.5
Compatible System: Android 4.1
Size: 25M
Logo Generator is a professional YouTube watermark maker app that gives you everything you need to design your own YouTube logo. It has an extensive collection of almost 2000 fully-editable logo templates and more than 100 different fonts. Moreover, this app is easy to use; you just have to tap the category that you want for your logo and it will quickly make a beautiful one. Therefore, you can easily design the logo that you really want for your YouTube channel using Logo Generator.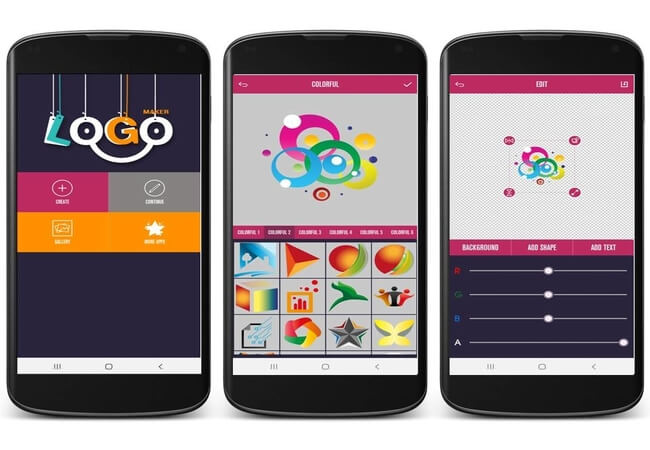 Pros:
2000 edited & customized logo templates.
100 fonts which are supported by a typographic engine.
Cons:
You need to create your own account.
Assembly (iOS)
Rating: 4.6
Compatible System: iOS 11.0 or later
Size: 163.1MB
Another YouTube logo creator that you can use on iOS devices is called Assembly. This app is a superb watermark and logo maker with which you will be able to create wonderful logos, illustrations, icons, and more. You have full-control of your logo by using the basic features this app offers like cutting, combining, intersecting, etc. Besides that, Assembly offers 250 stickers, 21 themed shape packs with 1000+ shapes, 35 color palettes and 25 hand-selected fonts. All of them will help you make your logos both unique and brilliant.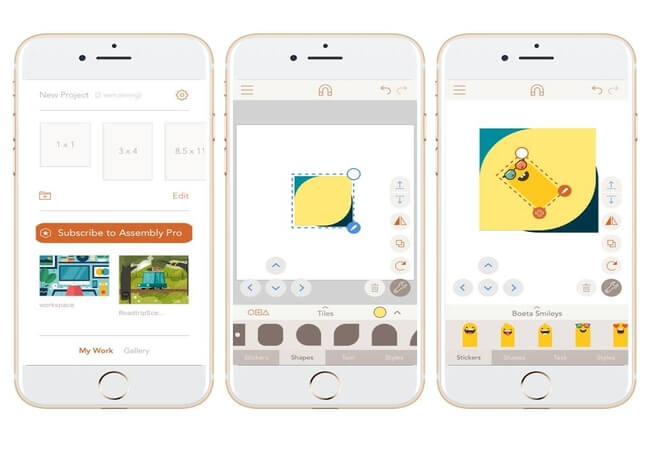 Pros:
Offers many powerful functions for making a professionallogo.
Export logos in HD resolution.
Cons:
You need to pay to access the full feature of the app.
Canva (Online)
Rating: 4.5
Compatible System: Online
Size: —
Canva is a well-known online graphic design tool that can also be used as a YouTube channel logo maker. It impresses not only beginners, but also professionals because it has a million photographs, graphics, and fonts, elements available for designing a logo. It also has embedded Pexels and Pixabay in the site, so that users can search through a library of free pictures to find something suitable if you don't have your own. Most features are free to use on Canva. It is more than good enough to create a simple logo for your YouTube channel.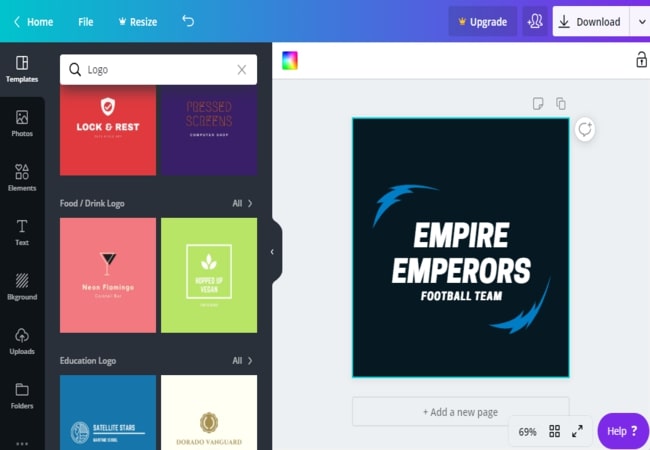 Pros:
Simple to use.
Provides tons of free materials to use.
You can have full-control of your logo.
Helpful FAQs are available.
Cons:
You need to pay to access the premium designs.
Apowersoft Watermark Remover (Desktop)
Price: Free
System's Requirements: Windows 10/8/7
File size: 21.04 MB
If you are looking for easy to use YouTube logo maker, you can try a new version of Apowersoft Wateermark Remover. This is an amazing piece of software that can help you not only remove the watermark from your file but it also allows you to add watermark to your video. It lets you import image from your computer and set it as the watermark, then you can customize the size, transparency, position, etc. It also allows you to text watermark the video/photo with its built-in text editor.
Pros:
It offer simple yet effective functions.
It is definitely free.
Bach process multiple video.
Cons:
It has only limited features.
Conclusion
That's it! You can get your hands on a wonderful logo with the help of these tools. Even though you will start from scratch you will end up having a professional looking logo for your YouTube channel. Which tool do you think is the best YouTube channel logo maker? If you have your own recommendation, don't hesitate to leave a comment below.