5 Best Tools That Can Add Text to Photo
Phonto (Android)
User's rating: 4.3
System requirements: 4.0.3 and up
File size: 17M
If you have no idea about which app to use to add text to image on your Android devices, Phonto is the best one for you to try. This app provides over 200 fonts and allows you to install other fonts if you want.  Besides that, it also gives you the freedom to customize the font size, color, shadow, stroke color, background color, letter spacing, line spacing, etc.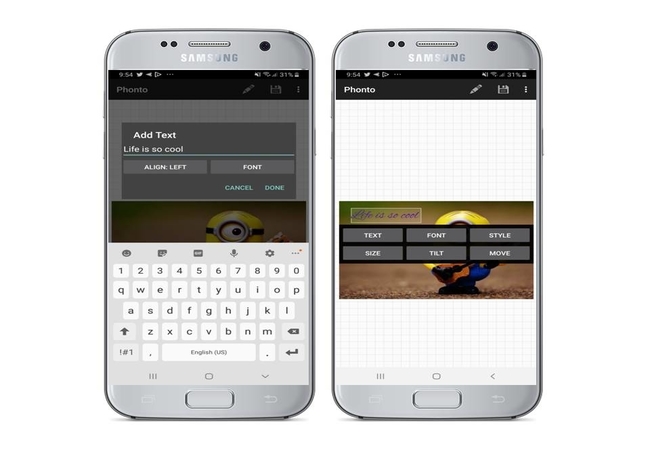 How to use?
Get the app from Google Play store. You can also get the iOS version from App Store. But the functions are not exactly the same.
Open the app, tap the camera icon in the bottom middle and tap "photo albums" to pick the photo you want to add text.
Tap anywhere on the photo, and then the "add text" option will come up.
Then you can add the text, and customize the size, color, shadow and other settings that you want.
After that, you can save the photo to your device.
Add Text to Photos (iOS)
User's rating: 4.7
System requirements: iOS 10.0 or later
File size: 74.7 MB
Text on Photo is one of the best paid apps that can use to write text on photo with your iOS devices. With this professional app, you can make stunning typographic text layouts with its more than 200 stylish fonts,  3D text tool, custom settings and photo filters. Apart from that, if you want to edit the photo, you can also use the ready-to-use editing tools to crop out an unwanted area, rotate, or flip the picture.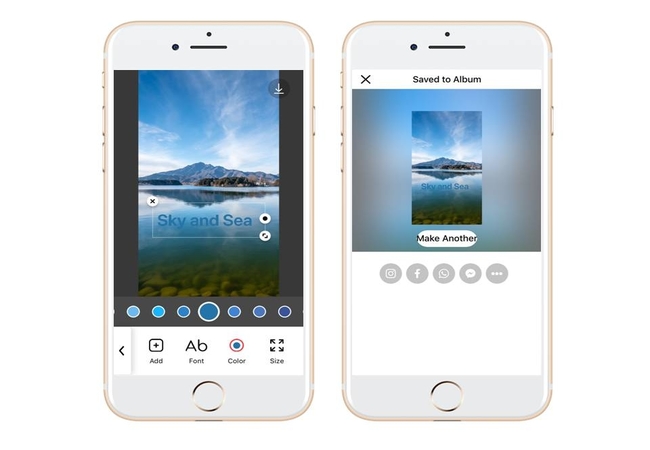 How to use?
Open the app, and then choose a photo directly to your library.
Tap the "Add Text" icon and double tap the edit box and write the text that you want.
Hit the "check" mark icon and tap the "export" icon to save the photo.
You can also tap the share icon to share it to your social media account.
Over (Android & iOS)
User's rating: 4.8
System requirements: iOS 11.4 or later
File size: 166.7 MB
With Over, you can insert text to an image by choosing from its over 350 fonts, personalize the text of the color, size, and set the text effect, etc. In addition to the basic text editor, it also provides 700+ customizable templates especially for social media posts that you can directly share to your social account.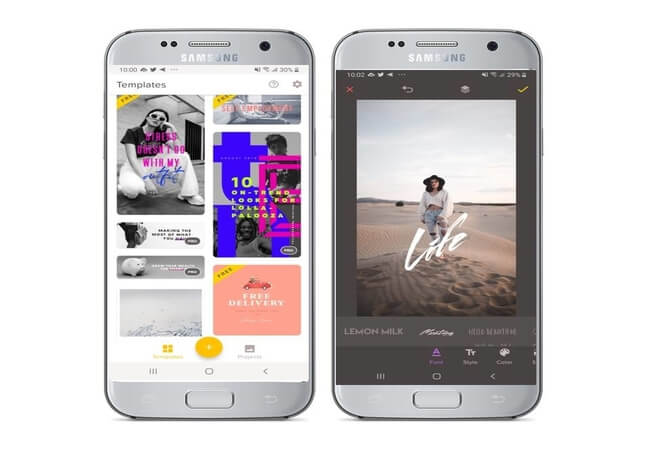 How to use?
Open the app, tap this "+" icon, select "Image" and choose the photo that you will edit.
Then select an aspect ratio that you need for your photo and hit the check mark icon.
Tap the text mark icon and insert the text that you want.
Finally, tap the check mark icon then hit then "Export" > "Save" to save your edited photo.
Picfont (Online)
User's rating: 4
System requirements: Online
File size: —
If you wonder about a way to add text to image online, Picfont is highly recommended. Its interface is very intuitive and user-friendly. You can choose to upload a picture from your computer and specify the width and height based on your needs. And then you'll be brought to a new page where you can insert your text, set the font, color, size, rotation, transparency and many other options.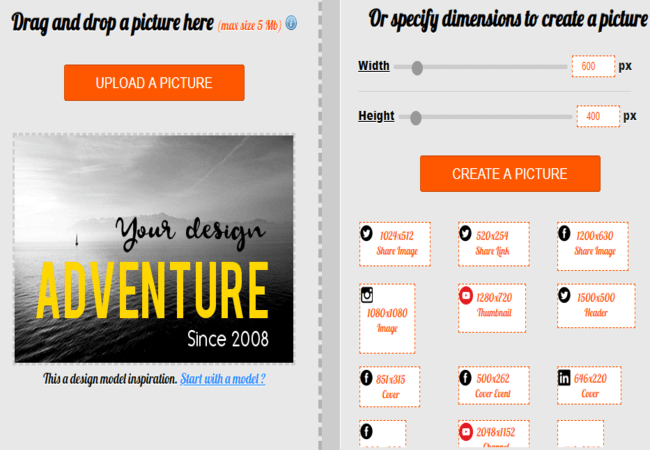 How to use?
Visit the official webpage of Picfont on your browser.
Click "Upload a Picture" to import the photo from the computer.
Then you'll be brought to a new page where you can add the text and customize the settings for the text.
After you finish your editing, you can click "Save" and choose the file format to export the file.
Apowersoft Watermark Remover (Desktop)
User's rating: 4.3
System requirements: Windows 10/8/7
File size: 65.46 MB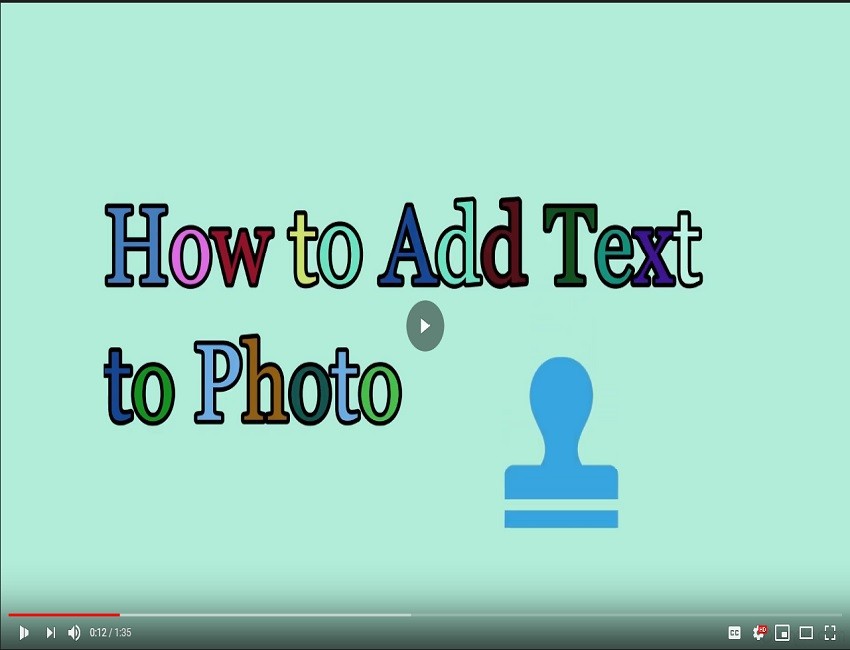 Apowersoft Watermark Remover is another tool that you can use to add text on picture the fastest way possible. This offer several amazing font style to be paired on your picture. Aside from that, you can customize the text by changing the color, location (custom, tile, and Sudoku), adjust the transparency, size, and make it bold or italicized. This is truly a simple tool that everyone can easily use even the beginners for the editing world. Here are the guidelines on how to use it.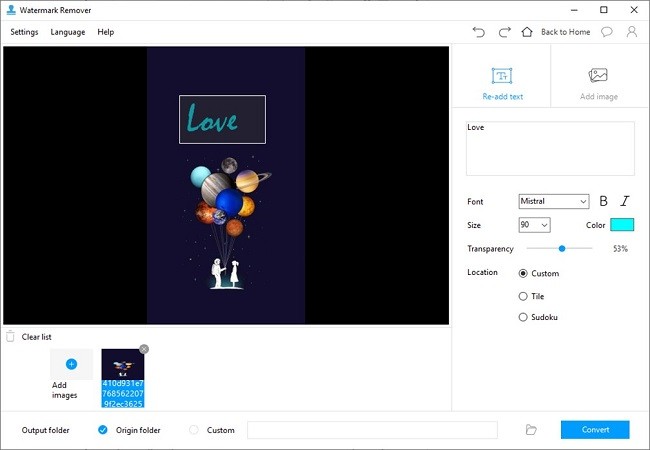 How to use?
Download and install the software on your computer.
Select the "Add watermark to image" option so you can drag and drop to add image/s.
Click the "Add text" button on the upper right corner to add text for your photo.
Once done, you can tap the "Convert" button to process the image and save it on your computer.
GIMP (Desktop)
User's rating: 4
System requirements: Online
File size: —
GIMP is a desktop tool that can add text on image without any hassle. This powerful photo editor is an alternative to Photoshop that can professionally add beautiful text on your photography, but GIMP is a pretty easy to use as well. You just have to upload the photo and look for the text icon. After that you can also modify the font size, style, color and more with just a few clicks.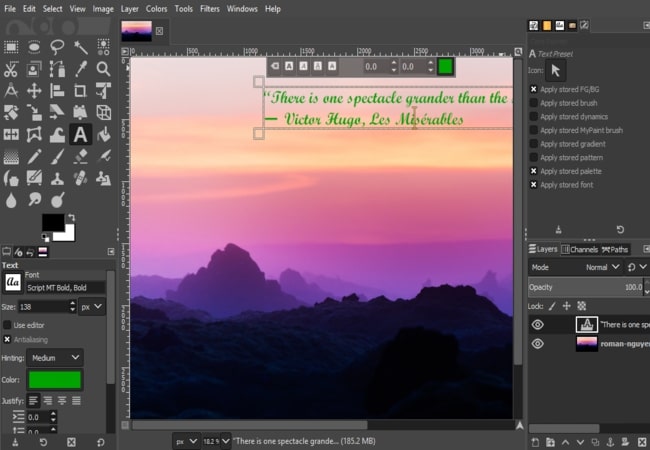 How to use?
Run the software, click "File" > "Open" and select the photo that you will use on the software.
Hit "Open" & "Keep" & "Text Tool" and draw a box where you will place the text.
Once done, go to "File" again and hit the "Save" button for your work to be saved.
Conclusion
Above are the tools that you can use to add text to image on different platforms. You can use these apps to make it more accessible for you to use from a smartphone, while the online tool helps you out without the installation process. But on the other hand, the desktop tool can be used from home or whenever you have your laptop with you. Which one do you like best? Comment below to let us know.