5 Poshmark White Background Apps for Android and iOS
If you are looking for extra money at home, why not try to sell items on Poshmark. It is another way for you to earn extra money. New or secondary items are acceptable here, you just need to make your items eye-catching. Here are some basic requirements that you need to know in creating your photography in Postmark.
Photography must be clear and sharp enough.
Have the item facing the customer.
Use a white background for a better view of the item.
Use natural light in capturing your item.
Aspect ratio must be 1:1
Apowersoft Background Eraser
When it comes to changing photo background Apowersoft Background Eraser is one of the best choices that you can have. This versatile Poshmark white background app can automatically make your photo transparent, and add a white color to the background.
Main Features:
Remove background in just a tap.
Change background in an instant.
Massive collections of solid background colors and background templates.
Supports almost all image formats.
Seamless photo editor.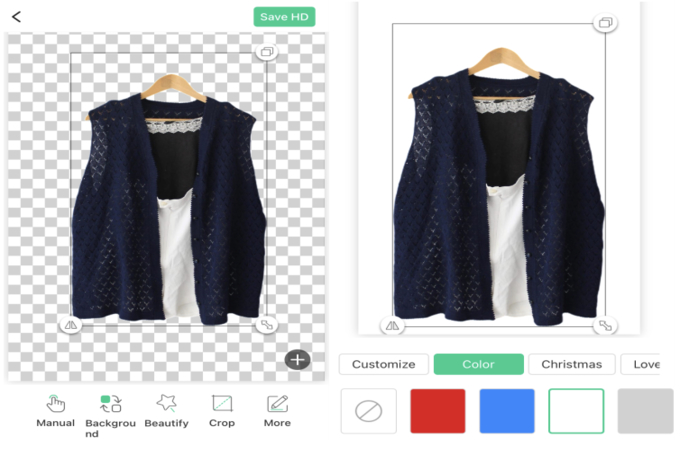 Pros:
Precise cut out of the subject from its background.
Offers manual selection tools; remove and keep.
Provides ready to use plain solid colors.
Save the processed images in high quality.
Cons:
If you want to get a free membership, you may visit its official website and click the "Free VIP Account".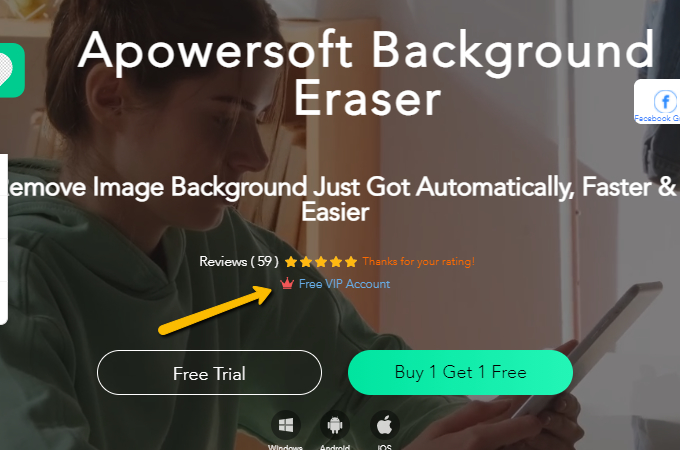 Change Background
You can easily make your Poshmark photo background in white by just setting the color pallet in this Android app called Change background. This app is a background photo editor that can remove background from your photo using its auto, manual, and extract eraser tools. With that, it will let you edit it with different backgrounds in which plain white color is included.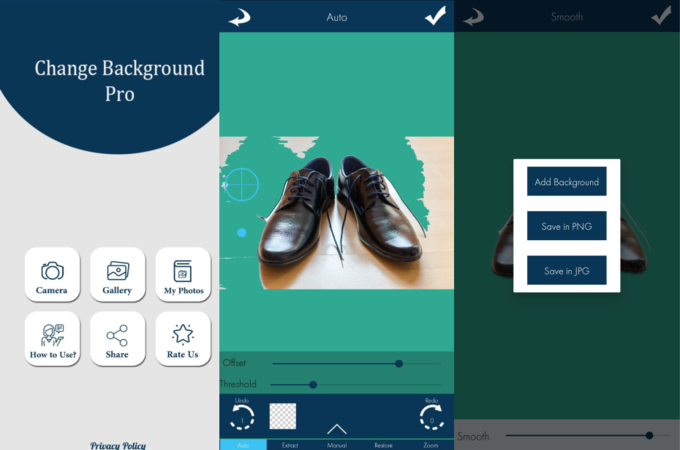 Pros:
Provides different eraser tools.
Pre-set HD backgrounds.
Save your edited photo in JPG or ONG format.
Cons:
Auto Background Changer
Auto Background Changer is another app that you may use on your Android to be your Poshmark background editor. As its name implies, this automatic background changer can cut out the background from an image and change it into a new background color that you want.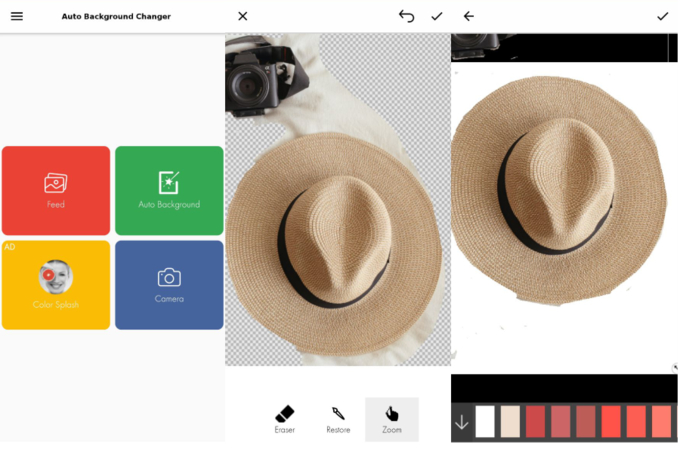 Pros:
Auto and Manual background eraser and remover.
Collections of various HD backgrounds.
It offers undo functionality.
Cons:
CutOut Studio
If you are looking for a white background app for Poshmark, CutOut Studio is one of the best iOS apps for you. You can manually delete the background of an image by using auto, lasso, shape, and eraser tools. Then to change the background, you may set the pallet into color white.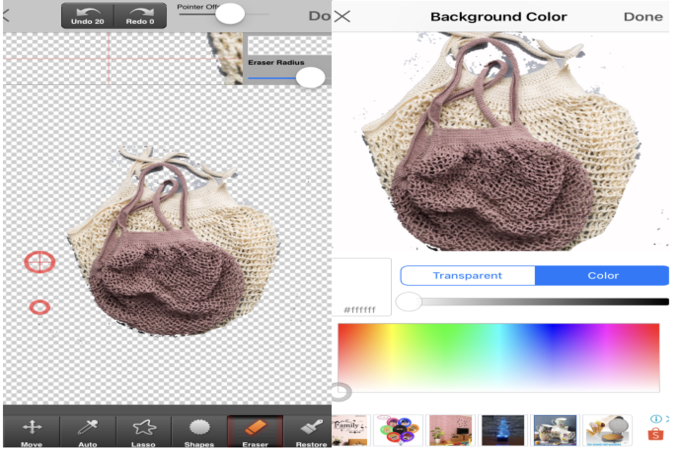 Pros:
Consist of tools for cutting out background.
Lets you change background from its ready to use templates.
Can restore the last data you edited.
Cons:
Sometime processed result is not precise.
Photo Room
The last app is particularly helpful in editing the Poshmark white background.
Photo Room
is a reliable app that can change the background of your Poshmark image in just some simple taps. This app will remove the background automatically and will present your subject with different backgrounds. You just need to choose the photo with a white background on it.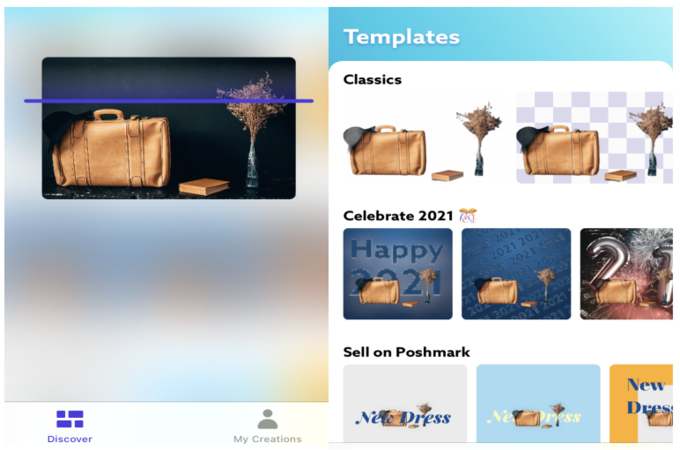 Pros:
Automatically remove a background.
Present various photo background results.
Accept different photo formats.
Cons:
Doesn't have any manual eraser tools.
Conclusion
Changing Poshmark photo background into white is just easy as long as you have these amazing apps mentioned above. However, if you are just a beginner in photo background editing I highly recommend Apowersoft Background Eraser. It has a user-friendly interface and simple functions that will really give you a satisfying result.