How to Watch TikTok on TV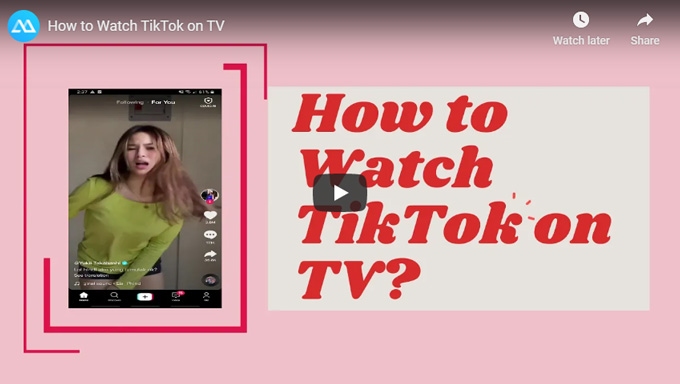 ApowerMirror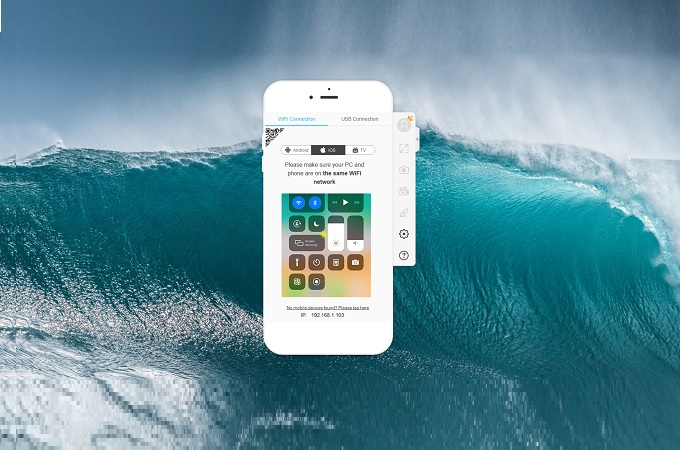 Connect devices wirelessly to your TV and better observe the dance moves in high definition. With ApowerMirror, everything is a direct connection. You just need to use your home network and you are good to go. Also, there is a distinct feature that this tool is popular. The controller feature, that allows you to remotely control your mobile device to a target device. Going back, this tool is a great app you can consider using to play TikTok on TV. To use it, follow the guide below.
Visit the site or use the button below to get the app.
As mentioned, you need a Wi-Fi connection and make sure both are connected under the same network.
Now launch the app on both and on your TV click the PIN code.
On your ApowerMirror phone app, click the first icon located at the upper right side of the main interface.
From there enter the pin that you see on your TV.
To mirror, tap starts Mirroring.
LetsView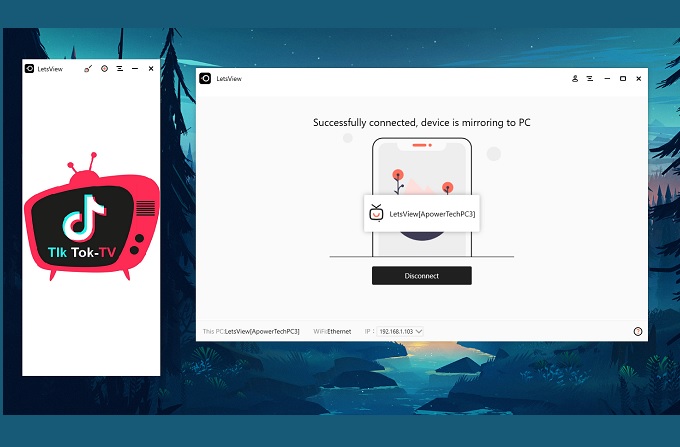 Wired or Wireless, this tool also can help you use TikTok TV. The tool offers many features similar to ApowerMirror. It works with Android, iPhone, Windows, Mac, and Android TV's. What if your TV is just a regular one? No problem. You can use this app and an HDMI cable and a USB cable to get connected. You will also need a computer that will act as a bridge between your phone and TV. The steps are not that complicated, so read through them below to get started.
Download and install LetsView on your phone and PC.
Get an HDMI cable and connect it on your TV. The other side of the HDMI cable should be connected to your Laptop.
Note: Do not forget to put your TV on HDMI mode.
Now, its time to connect your phone to your computer. Launch LetsView on your phone and PC.
Connect your PC under the same Wi-Fi network
Wait until your PC name appears on your phone.
Tap it and tap phone screen mirroring. The mirroring will then begin.
Google Home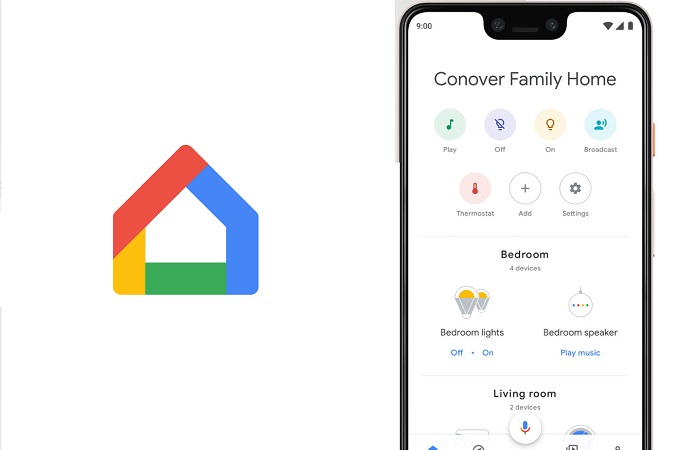 Google Home is a flexible app that works on all devices that supports Miracast. this means, it actually works with tvs. The main and only function is to mirror devices into a bigger screen. This also can work with third-party networking hardware that has Miracast feature. So this is one of the best options to watch TikTok on TV. In the meantime, here is how to Watch TikTok on TV.
Download Google Home on your phone.
Connect both devices under the name network.
Launch the app on your phone and wait until the name of your TV appears.
Tap it and the mirroring will begin.
Conclusion
The ways listed above are perfect to watch TikTok on TV. However, from among these options, ApowerMirror has the most advantages. You just have to try each to see which will suit your preferences.