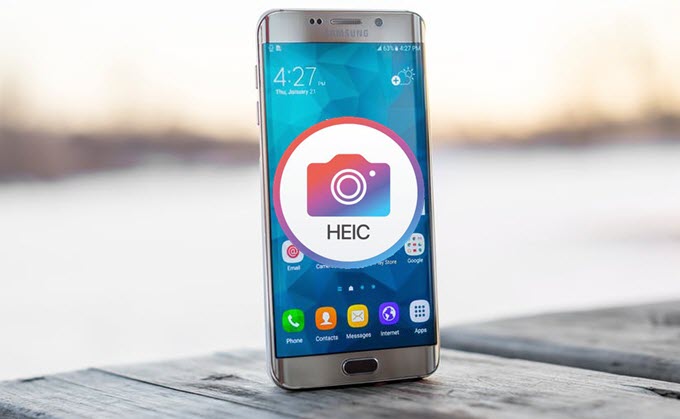 JPEG is the most popular image format and has been used by people for about a quarter of a century. Apple began to adopt the new image format – HEIC to replace JPEG since the release of iOS 11. Obviously, it has many more advantages compared to the traditional JPG format. However, this new image format is not compatible with all the applications, devices or operating systems. Actually, if you need to view HEIC in Android, you might find it is not an easy task. Here we are going to share the simple tips with you.
Tricks to view HEIC in Android
Use Dropbox/OneDrive
Dropbox, which is similar to OneDrive, is a creative cloud space designed for you to store documents, photos, videos and allows you to access it on all of your devices. It has been widely used for file sharing and collaboration among teams. With it, you can always keep pace with the latest updates and work more efficiently. Now both of them support syncing and previewing the HEIC file type on the Dropbox/OneDrive Android app.
You can refer to the simple guide to open HEIC file in Android via Dropbox or OneDrive.
Go to download and install Dropbox or OneDrive app on your Android device.
Log in Dropbox or OneDrive with your account and password on computer, and then upload your HEIC images to the Photos folder. Sign in Dropbox or OneDrive app on Android device, tap the Photos folder, and then view the HEIC files.
Use Gmail
In case that you just don't like to install Dropbox/OneDrive for viewing the HEIC images on your Android, you may use this way instead. If you always use Gmail for sending and receiving email, this way is very convenient to you.
How to open HEIC photos in Android by Gmail.
Unlock your iPhone device and open the Gmail app. Enter the email address and password. Attach your HEIC files and send them.

Now open the Gmail app on your Android. Go to enter the Email account you used to receive HEIC files and password. Check the HEIC files you sent before in the inbox and then you can open them directly. If the picture is taken vertically, it will be rotated left 90° automatically. You may download it from the email and rotate it right 90° via the photos app on your Android. But if the image file is taken horizontally, it will be displayed normally.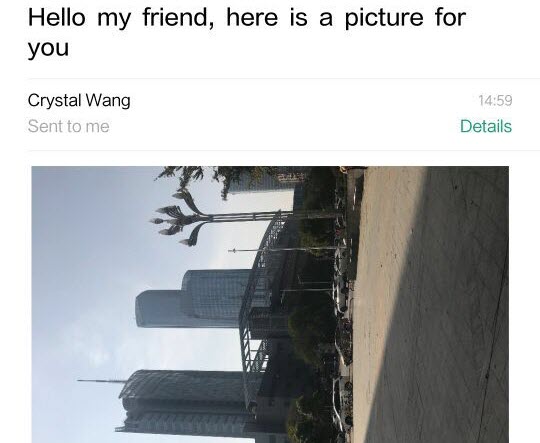 Use Luma: HEIF (*.heic) Viewer and Converter
Currently there is only one HEIC viewer app which is called Luma: HEIF (*.heic) Viewer and Converter published in the Google Play Store. But according to the comments from the users, it crashes a lot. It converts one photo at a time and stores the converted files in Luma folder but not the gallery.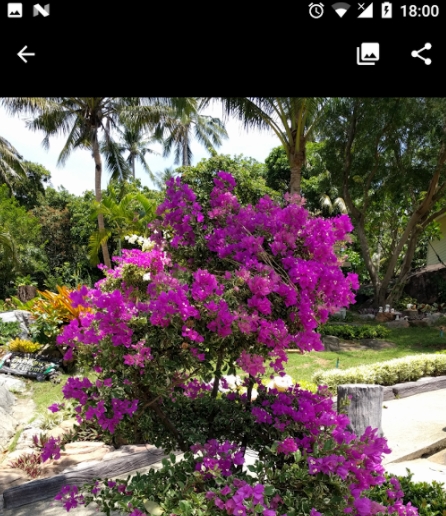 Bonus tip: Free HEIC Photo Viewer for Windows Users
If you need to view HEIC on your Windows computer, you may use the free HEIC photo viewer. It supports viewing images in various formats including HEIC, JPG, GIF, PNG, TIFF, BMP, etc. It comes with many practical features for viewing pictures such as zooming in/out, rotation right/left, slideshow mode, and full-screen/1:1 display.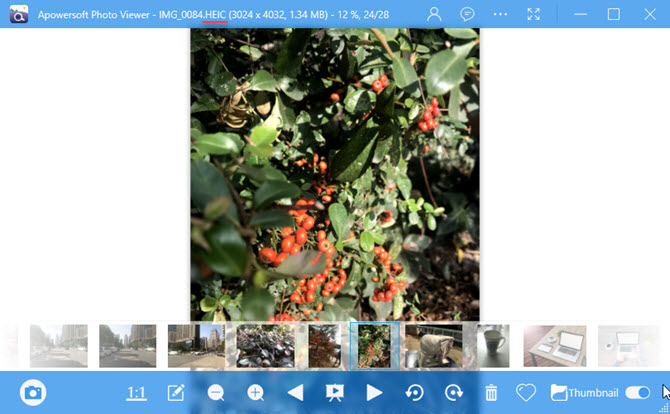 Conclusion
Above are the simple ways for helping you open HEIC images on your Android device. If you are a user of the cloud storage services like Dropbox or OneDrive, we would recommend you to try the first way. The second way is also very handy to use only if you have installed the Gmail app on your device.
Luma: HEIF (*.heic) Viewer and Converter will be a good option if it can be improved in the future. There seems to be no ideal apps for viewing HEIC on Android phone until now. If you just come across a good Android HEIC viewer, please share it with us in the comments. We will evaluate and recommend it in this article soon. Thanks a lot for your kind help!
Advantages about HEIC
The main advantage of using HEIC format is that you can now keep nearly twice as many photos without running out of all space on your phone. Moreover, a HEIC file can store a sequence of images which makes it perfect for live photos. HEIC is also faster for downloading and uploading since it takes up less space. HEIC can display image with better quality because it supports image color up to 16 bits while JPG can only support 8 bits.
Probably, with the fast speed of technology development, HEIC might replace JPG in the future and will support on more devices or operating systems.