Ask
Hi, I'm a huge fan of Chinese music. I often go to Tudou to watch various Chinese music videos. Is there a way I could download these music videos to MP3 so I could listen to them on my iPhone? Your help is much appreciated.
Answer
Tudou is a popular video sharing website in China that was started in 2005. It hosts a wide variety of videos which include news, music videos, movies, original web shows, anime and many other more. Users could watch and discuss videos freely on the site, and registered users could utilize more functions like sharing and uploading. However, if you try to download Tudou MP3 off net, you will find that the site does not provide you such function. In this case, it is suggested to make use of a third-party software to convert videos on Tudou to MP3 files so you can listen to them on your computer, iPhone, mobile devices anytime even without network connection.
Easy Way to Convert Tudou to MP3
Apowersoft Streaming Audio Recorder is the program that would let you convert the video from any site to MP3 without difficulties. It also lets you quickly transfer the audio to your iTunes, which you can then sync with your iPhone. In addition, it can record sound from computer and Mic in high quality with ease. Now, let me walk you through the detailed steps on how you can convert Tudou video to MP3.
i
Download the application and install it on your computer.
ii
Run the software and click "Settings" icon on the interface.In the popup window, select "Record settings". Then, unfold the dropdown menu beside "Format" and choose MP3 from it.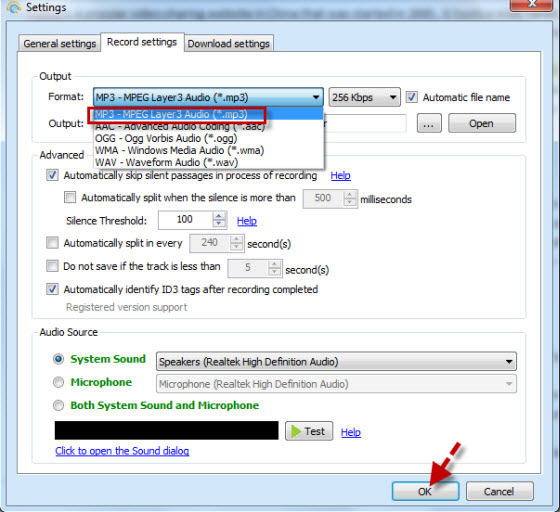 iii
Go to tudou.com and play one of your desired video. At the meantime, click the "On" button on the recorder to start recording. While recording, the software will identify the music info of recorded music automatically.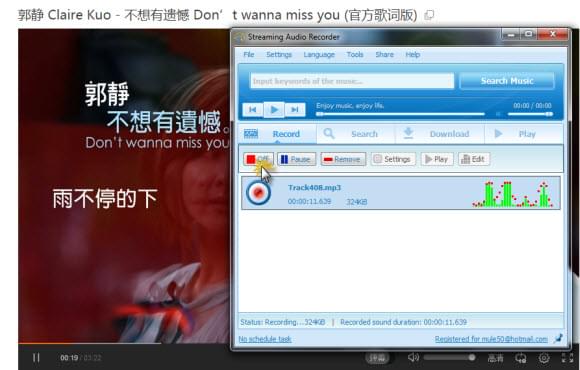 iv
When you need to end recording, select "Off" icon. The recorded MP3 will be stored in the output folder.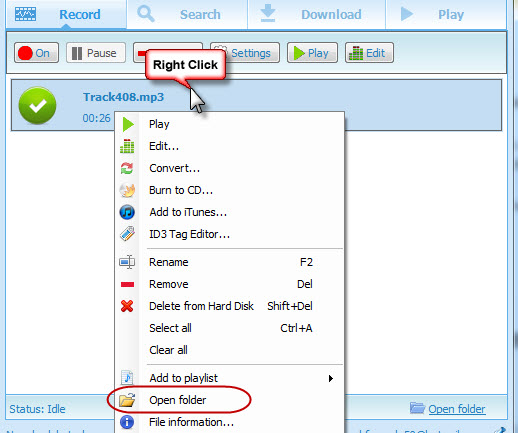 The cool thing about this Tudou to MP3 converter is that it provides you flexible pause and resume audio recording function. So if you only want to save several audio clips from a full length video, the software surely will meet your need.
As mentioned above, Streaming Audio Recorder is capable of transferring audio files to iTunes effortlessly. To do this, just right click on the recorded file that you wish to transfer and select "Add to iTunes" in the menu. Another window will show up where you can add more MP3 to transfer. Click "Add" if you want to put more files and select "Start" when ready to transfer. Wait a moment, then your downloaded Tudou MP3 will be saved in iTunes. Now, you can connect the phone to your computer to transfer the audio file.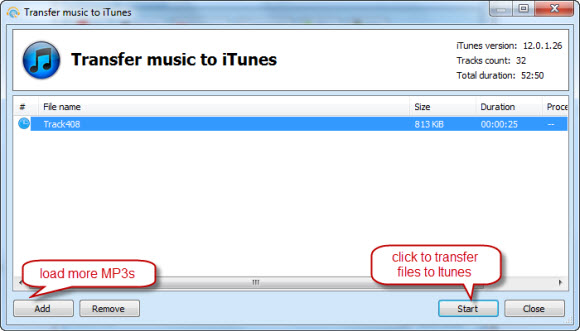 How to Watch Tudou Videos outside China
For protecting the copyright, some videos on Tudou cannot be viewed outside China. In this case, you have no way to download MP3 on it. Luckily, there's still a workaround for this as you can use a virtual private network to access the site without the geographic restriction.
There are VPN providers that have Chinese servers, so they could trick Tudou to detect your real location. As long as you could change your IP address to China, the website will treat you as local user and won't block you from visiting the videos properly. Some of the popular VPN providers that you can check out are SuperVPN, USAIP.eu, VPNWorld, HideMyAss and Leafy VPN. Your chosen provider would walk you through the steps on how to set up your virtual private network. Once setup, you can enjoy great videos on Tudou convert them to MP3 using Apowersoft Streaming Audio Recorder.