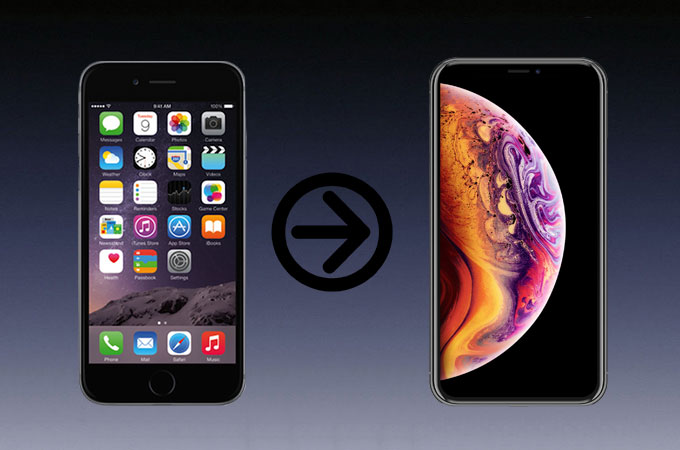 After buying Apple's brand-new iPhone XS, it's important that you transfer data from old iPhone to iPhone XS. It's the first thing you need to consider doing because your old iPhone contains all your essential data including your personal information which you definitely don't want to leave behind. Luckily, getting files from your old iPhone to another is a lot easier than it used to be. You can retrieve the stored data from your iTunes or iCloud and you may also find some useful apps to help you upgrade from one device to another. That being said, we'll walk you through each method and help you easily get your files from your old iPhone to new iPhone.
Effective Ways to transfer data from old iPhone to iPhone XS
iTunes
It is a media player, media library offering organization, collection and storage of music collection, and mobile device management software built for iOS devices. In other words, it is used to play, download, and organize digital multimedia content on PC running Windows and MacOS. However, all these media files must come from iTunes Store which is the Apple's marketplace for music, films, shows and other software-based online digital media. Moreover, you can still use it to backup and restore phone contents, as well as transfer files between your computer and an iOS application on your device that supports file sharing. Here is how to transfer data from old iPhone to iPhone XS using iTunes.
Launch iTunes on your computer and connect your old iPhone to your PC or Mac through a lightning cable.
Once connected, click the Device icon and then select "Summary" from the categories on the left.
Tick "This computer" and click the "Back Up Now" button. Unplug you're your old iPhone when the backup is done.
Now, reset your new iPhone XS to factory settings and follow the set-up guide to choose your language along with the Wi- Fi network. When "Apps and Data" appears on your screen, tap on "Restore from iTunes Backup" then hit "Next". Then, make sure to turn on the Wi-Fi on your iPhone XS.
Launch iTunes on your PC, and connect your iPhone XS to through a lightning cable. Click the "Summary" tab followed by the "Restore Backup" button then select the backup file from the list of backups you created and wait until your iPhone XS is restored.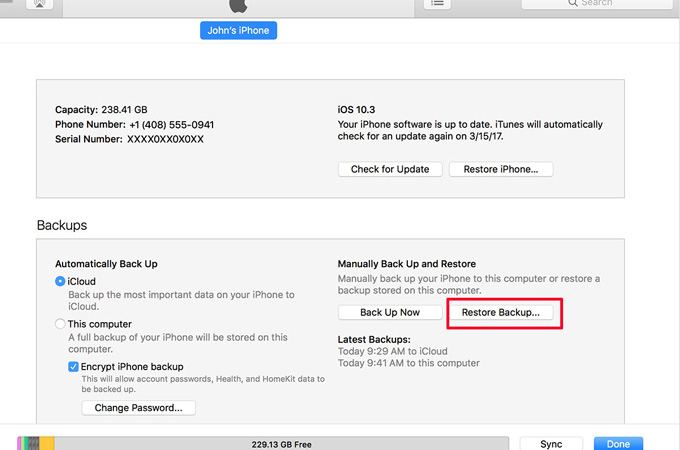 AirMore
This is a file mobile sharing application intended to transfer contents like photos, videos, contacts and other essential files between two phones directly. It is compatible with the well-known Anadroid-based phones and series of iOS device models. With this app, you can transfer data from old iPhone to iPhone XS without iTunes at an accelerated speed even if you have to transfer large files. Furthermore, it has a simple yet reliable way of transferring data which makes it easier to share files without quality or data loss. Also, when you don't have a stable internet connection, you can still transfer files from phone to another by establishing a wireless hotspot connection on both phones. To begin the data transfer process, follow the steps below.
Download the app both on your old iPhone and new iPhone then connect them under the same Wi-Fi server.
Launch the app both on your devices and choose "More" > "Phone Transfer".
Tap the Share icon at the bottom. The app then will search for nearby device.

Select the profile of your iPhone and your devices will be connected automatically.
Now, select files to move from your old iPhone, tap the "Send" button at the bottom.
Once done, you may check whether all the data has been transferred successfully from the "Task list" represented by the Share icon at the top right corner of the application.
ApowerManager
It is a mobile phone manager software designed to manage mobile phones on computers. When you want to transfer data from iPhone to computers and vice versa, you can use ApowerManager to help you finish the process with just several clicks. ApowerManager is capable of transfering music, books, photos, videos, contacts, messages, notes and so on. Also, you can directly access the files on the ApowerManager app to manage your phone data. Here's how you can move data from old iPhone to iPhone XS with ApowerManager.
Download and install the software on your PC then install it afterwards.
Launch the app and connect your old iPhone to PC with a lightning cable.
Go to "Manage" and select some files you want to transfer. Then click "Export" to save them to your computer.

Conenct your iPhone XS to PC with a lightning cable.
Once connected, go to "Manage" and select a folder. Then click "Import" to transfer data from computer to your iPhone XS.
Conclusion
The above-mentioned ways enable you to transfer files from your old iPhone to your new iPhone. AirMore allows you to transfer files directly, so users can move files between your old and new phones faster and easier. Meanwhile, if you have a lot of data to transfer, you can use iTunes or ApowerManager.