Top 4 Solutions to Remove Text Watermark from PDF
LightPDF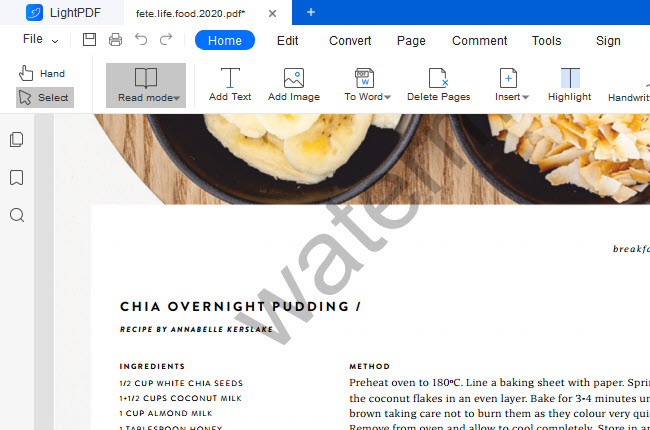 No doubt about this tool, LightPDF allows you to manage PDFs effortlessly. You can also remove text watermark from your PDF by using its watermark feature. This feature will allow you to add, update and remove watermarks. Once you use the remove feature, all watermarks on all pages will be deleted immediately. There is no need to select them one by one. It is hassle-free and can save you a lot of time. Having said that, you can continue reading below to learn the detailed steps on how to remove text watermark from PDF.
Open the app after installation and hit the "Open" button to import files.

Click the "Tools" tab, choose the "Watermark" button and find "Remove watermark".

Click "Yes" in the pop-up window.

Once done, click the "Save" button under the "File" to save you adjustments.
Note: If this process doesn't work, it means that there is no watermark attached to your file. Although it has a visible text watermark, those are sometimes actual rotated text inserted. In other words, PDF editors can't detect those as watermarks.
PDFdu.com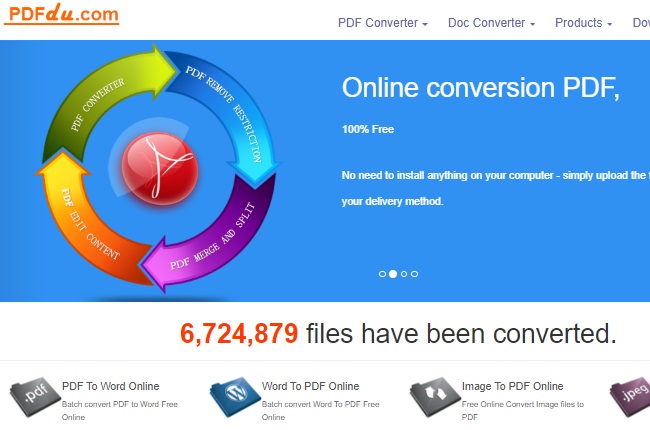 PDFsu.com is a solution that you can use to delete text watermarks from PDF online. It is a PDF editor and at the same time, it is also a converter. This tool will allow you to work with your PDF easier and provides a lot of editing features like adding watermarks. However, to remove text watermarks on your PDF documents, you will need to convert your PDF first by using its convert feature it will allow you to turn your PDFs into an editable text format. From there, you can remove watermarks on your file manually using your text editor.
Zamzar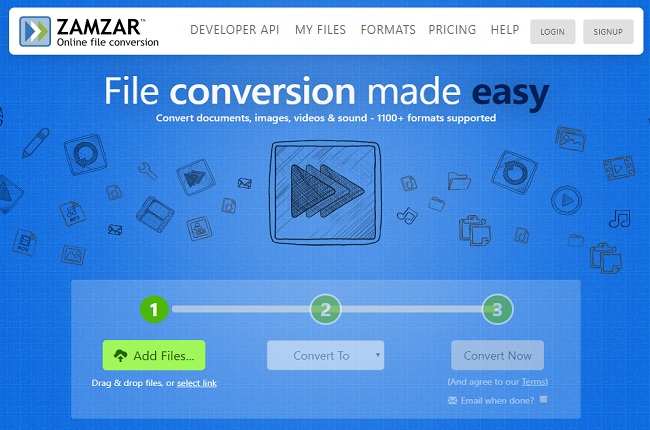 If you are looking for a tool that can delete text watermark from PDF for free, Zamzar might be the tool for you. It is a web-based program that allows you to manage your PDF documents with ease. This tool will also allow you to remove text watermark just by converting your PDF file with watermarks into a Docx file format, once done converting, download, and open your output on your preferred text editor. After that, you can now delete the text watermark manually. Once done removing text watermarks, you can save your adjustments by clicking the save button. From there, you now share your files even use it personally without worrying about text watermarks.
Soda PDF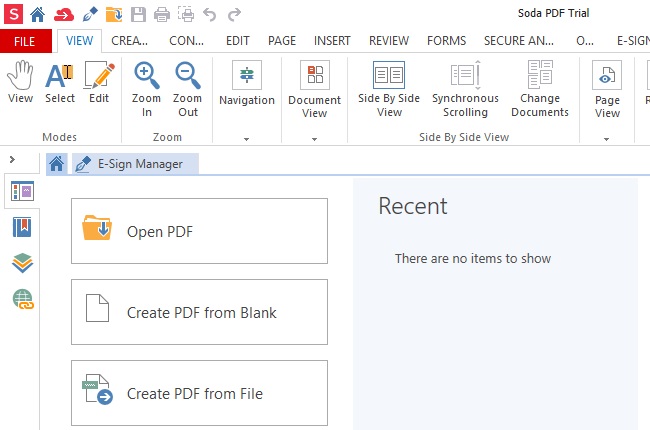 Like LightPDF, you can also use Soda PDF to remove text watermark from multiple PDFs in just one click. This tool also great in adding and removing watermarks but that does not end there, its watermark feature allows you to delete watermark from what pages whether all, current, first, last, and range. With that said, you can follow these steps on how to remove watermark. Open your file with this tool, click insert and hit the watermark button, then choose the remove the watermark button. After that, hit all button then click ok. Once done, you can now save your file without thinking about watermarks.
Conclusion
Adding text watermarks on your file brings an extra layer of protection on your files. However, there are times that you will also be needing a file from others or from online. And unfortunately, they may contain watermarks. That is why this article gathered the best watermark removers you can use. Having said that, it shows that LightPDF is the best solution regarding on how to remove text watermarks from PDF because of its simplicity, easy to download, and features that will truly help you remove text watermarks.