| Features | Paint | Apowersoft Background Eraser | Picture Cutout | LazPaint | GIMP |
| --- | --- | --- | --- | --- | --- |
| Automatically delete photo background | | | | | |
| Cutout background accurately | | | | | |
| Provides manual eraser tools | | | | | |
| Maintain original quality of the photo | | | | | |
| Simple interface | | | | | |
How to Delete Background in Paint
Microsoft Paint is a great graphic editor for Windows users to create and edit pictures. This software is also known – can be used to remove background from image. As it is completely free and is already on your Windows PC, you can use it to get rid of image background straightforwardly. Below is a detailed instruction for you to remove background in Paint.
Run the Paint, then go to the "File" section and select "Open" to get the image from your computer library.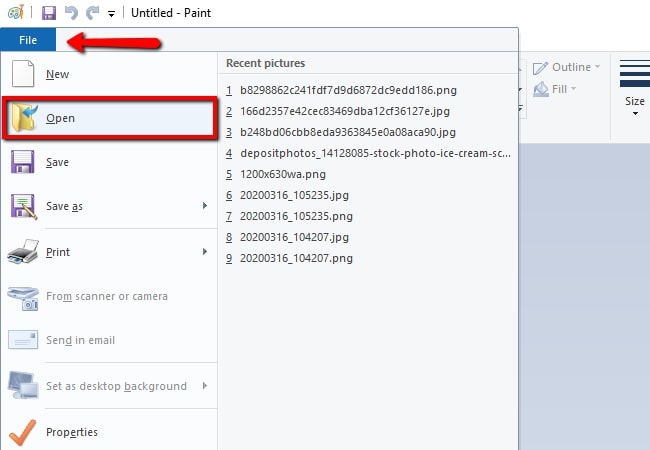 Then, find the "Eraser" tool and manually delete the background of your photo using your mouse pointer.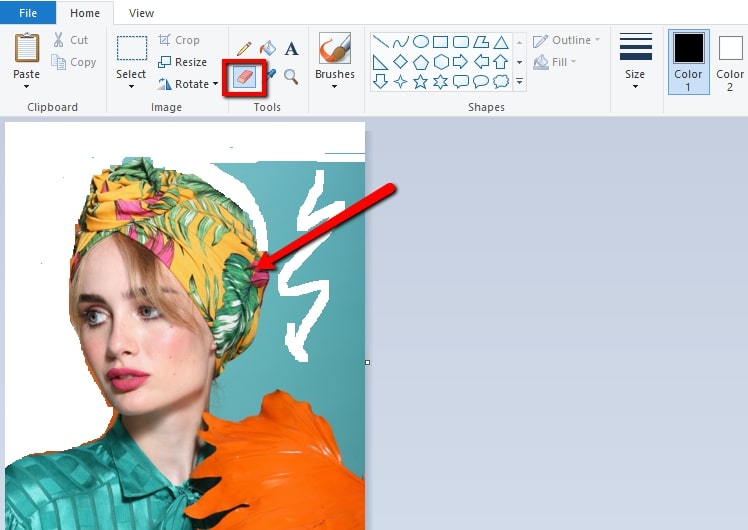 Once done, go back to the "File" section and select "Save" to download your photo.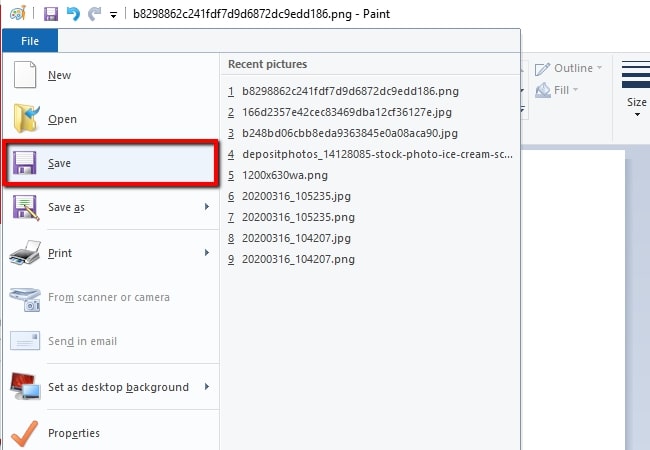 How to Delete Background in Paint Alternatives
There are also some other free programs that works like Paint when it comes to deleting the background. Below are the alternatives that we sorted from the market for you.
Apowersoft Background Eraser
User's rating: 4.9
System requirement: Windows 7/8/10
Size: 788 bytes
If you are having a hard time learning how to remove background in Paint, Apowersoft Background Eraser is the best alternative that you have. This desktop photo background remover has an intuitive interface that can easily be understood by beginners. This program uses an Artificial Intelligence technology that can automatically detect the subject from its background, and remove the background, making it transparent. Meanwhile, if you are not satisfied with the automatic creation of your cutout, you can manually fix it by using its "Keep" and "Remove" tool for better results.
Download and install the program from its official home page.
Download
Run the program, select the recognition way you need for your photo.

Wait for seconds and a new window will come out showing the processed photo.
You can edit your photo in this editing section with the given tools, for example, change the background, crop photo, etc.
After that, you can save your edited photo in your computer by clicking the "Save" button.
Pros:
Automatic backrgound eraser for any photos.
Offers manual Keep and Remove tools.
Provides basic photo editing tools.
A built-in library of background designs.
Keep the original quality of the edited photo.
No photo editing skills required.
An intuitive interface
Cons:
Processes one photo at a time.
Picture Cutout
User's rating: 4.5
System requirement: Windows
Size: 700 bytes
Another program is Picture Cutout, an alternative that can delete background in Paint. It provides the Wide Edge feature that allows the separation of subject from the background. What is amazing in this program is that it has an animated demo sample for beginners. In that way, you can easily get the way to remove the background from any photo in it.
Open your favorite browser and look for the Picture Cutout official site.
From there, click "File", then "Open" to upload the image that you need.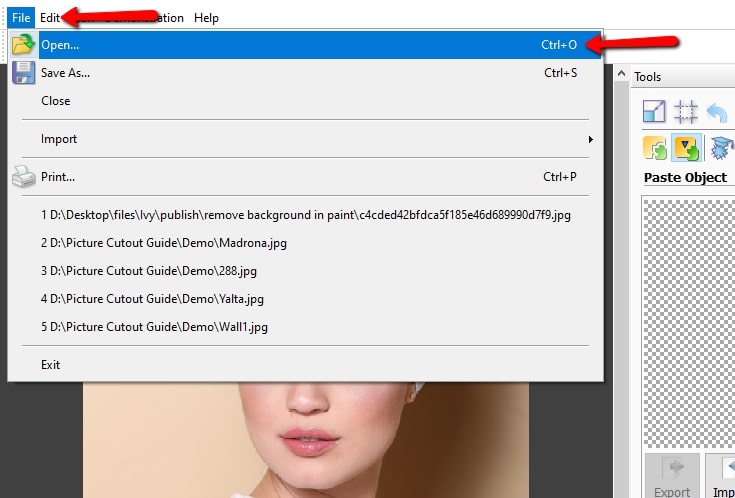 Set the tools by clicking the "Separation" icon > "Edge" > "Object or Background".
Then, highlight the subject that you need with the mouse pointer.
After that, hit the "Cleaning" button to process your image, then you can save it by clicking the diskette like icon.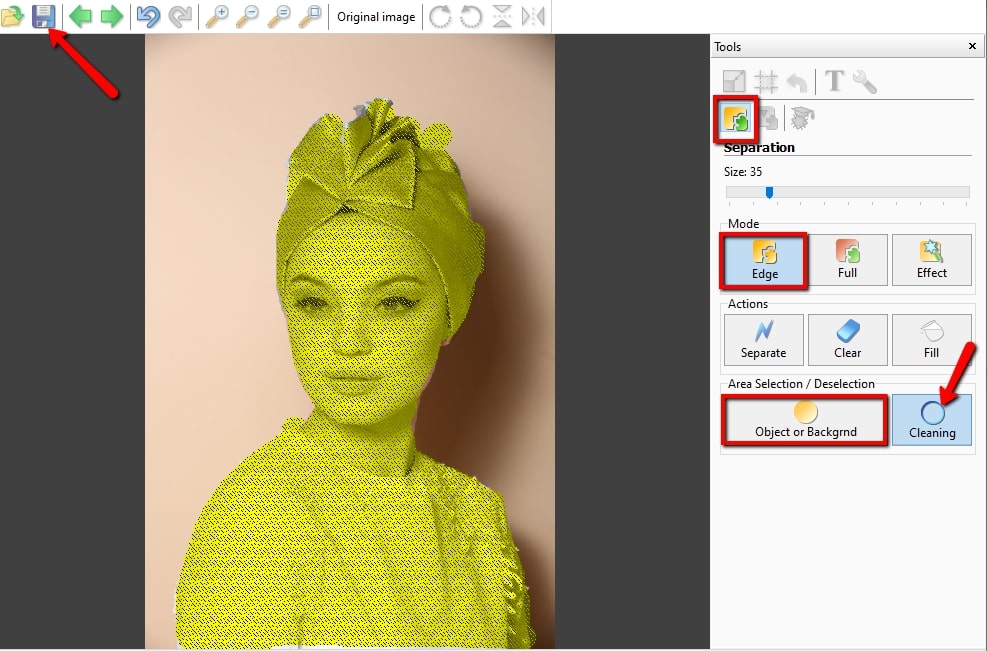 LazPaint
User's rating: 4.6
System requirement: Windows
Size: 606 bytes
LazPaint can also help you if you want to know how to delete background in Paint. With this software, you can effortlessly remove the background from your image manually by using its Eraser tool. You just have to highlight the unwanted background and delete it manually. LazPaint has nearly the same interface as Paint. However, LazPaint has more features in photo editing than Paint.
Open the software, and then drag the photo into it.
Then, remove the background from your photo manually by using the "Eraser" tool.
Once satisfied, click the diskette like icon to save your file into your computer.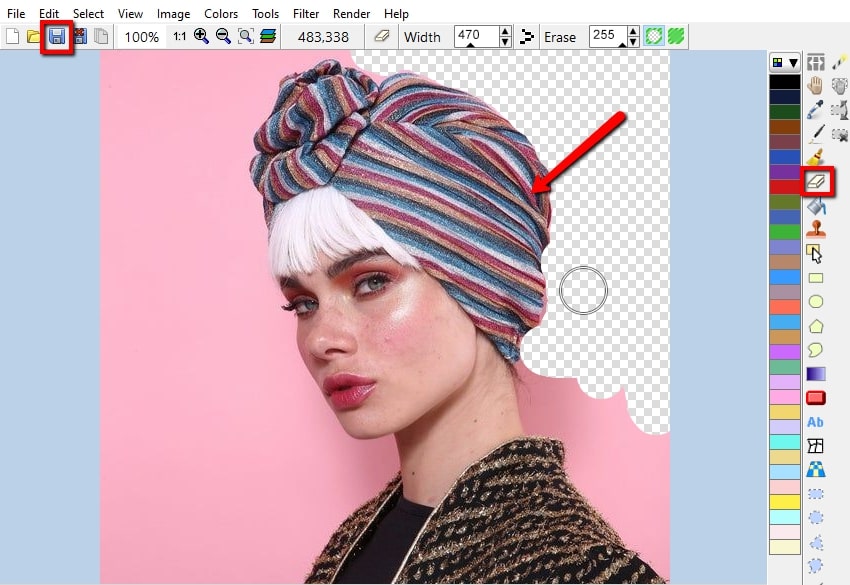 GIMP
User's rating: 4.6
System requirement: Windows, GNU/Linux, OS X
Size: 1,364 bytes
GIMP is an image manipulation program that is well known for removing photo background because it has many manual selection tools, such as Rectangular, Ellipse, Free, and Fuzzy selection tool. However, since you need to manually remove the background like how Photoshop does, you need to be careful when you choose the background if you want to get a great cutout. Just learn to remove background in Paint with GIMP.
Run the program, import the image by clicking "Open".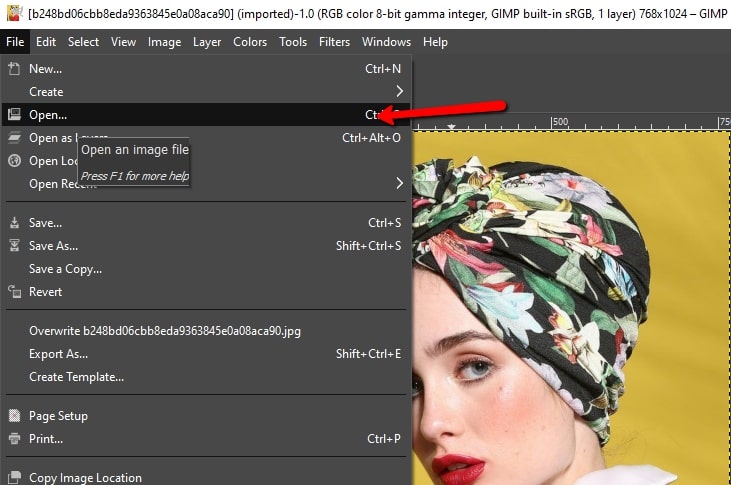 Then, go to the left side of the screen to look for the selection tools and manually remove the background.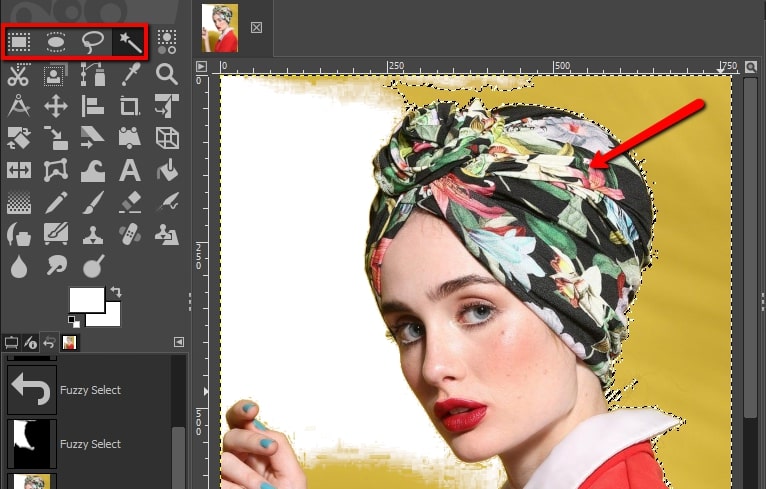 Once ok with the result, select "Save" under the "File" option.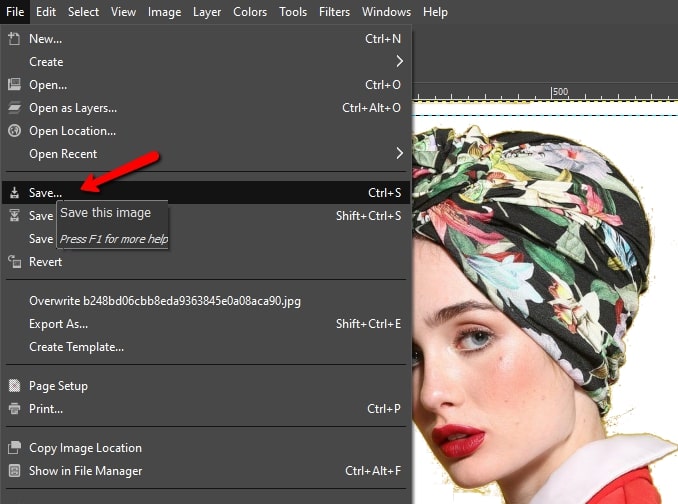 Conclusion
The aforementioned alternative tools to delete background in Paint are all powerful and useful. in there own features and functions. If you prefer to remove background automatically rather than process manually with your mouse clicks, Apowersoft Background Eraser is the best program for you.