Apowersoft Privacy Policy
Apowersoft is committed to protecting and respecting your privacy. The policy described on this page sets out the basis on which the personal data received from you will be processed by us. It also has supplemental information about the particular sites and service that you can utilize. Please read the following terms carefully to understand our views and practices regarding your personal data and how we will treat it. Mind that some of our subordinate sites not mentioned here may have their own privacy statements on related pages. If you have any questions, please feel free to contact us.
Information we may receive from you
First of all, note that we may collect and process some basic information for providing eligible product and service to you. However, our software products do not send out any information in any cases. It means that your information is totally safe when using our software with internet connection. Below are the exact terms of information we will collect from you in using our software with security protection.
1. Email Address
Our software will receive email address from users who have purchased our software. The email address is required for generating license key and your user profile in our system. Also, it's required to get in touch with you wherever you need tech support or enquiry on our service. Moreover, if you agree to opt to our newsletter, you will also need to provide an email address. Note that we will keep our user email address in the database with restrict confidential protection.
2. Purchase Information
When you have placed an order on our software, we need to collect user information during the process. However, this information is collected from the registered e-commerce provider – Avangate with our authorization. Avangate is one of the most famous e-commerce companies in the world and known for their professional market-proven shopping cart solution for customers from all over the world. We do not receive the information like credit card number which is processed by Avangate only. Avangate has their own privacy policy to ensure that none of your information will be shared in any forms. We only collect the basic information to generate a record for your order in our system, while such record is also under privacy protection.
3. IP Address and Cookies
Our website and online applications use cookies. A cookie is actually a small file of letters and numbers that will be put onto your computer only with your permission. These safe cookies help us distinguish your computer from others in the internet. So it helps us to provide you with nice experience when you browse our website or using our apps. On the other hand, the cookies also let us optimize our product and website gradually for your satisfaction. The information about our use of cookies:
Analytical Cookies. These cookies allow us to recognize and calculate the number of website visitors and how they navigate on our web pages. This helps us to improve our site by ensuring users can get the contents they're looking for efficiently.
"Strictly necessary" cookies. These are required for the operation of our website and online applications. For example, the cookies which require you to activate the apps on web pages.
"Targeting" cookies. These cookies record your visiting path to our site or apps. The information will be used by us to find out your interest and present the things you want to see in your next time's visit.
If you do not want to have a cookie set when visiting our website, you're allowed to change the settings in your browser in order to prevent cookies. However, by doing so, you may not have full access to some of our pages.
4. Uploaded Files
Some of our online/desktop applications provide free web hosting service for you. If you want, you may upload the files generated by these applications to the cloud server of our company and access them at any time as you want. Every file uploaded this way can be used by its owner only while none of the others can access it. We guarantee the safety of all your files stored on our server.
How We Store Your Data and Files
The data we collected from you will be transferred and saved in log files on the web server. The related information includes Internet Protocol (IP) address, Internet Service Provider (ISP), referring/exit pages, operating system, click stream data, date/time stamp and browser type. We make use of this information which is not associated with individual users to analyze the overall trends of our visitors, visiting paths, demographic information and others as a whole. Mind that we will never use the information collected this way to market directly to any people or expose it in any situations.
And about the files uploaded by our users as mentioned, we will keep them safe on our server with security protection. We will not clean or modify any files unless the users require us to do so.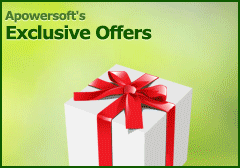 Video Testimonials
News
Editor's Review
Safe, Trusted and Clean Software to help you record, download, convert streaming video, tv, music for your digital devices.
Tips and Resource