Best PDF Printers for Mac 2020: Reviewed & Rated
Apowersoft PDF Editor for Mac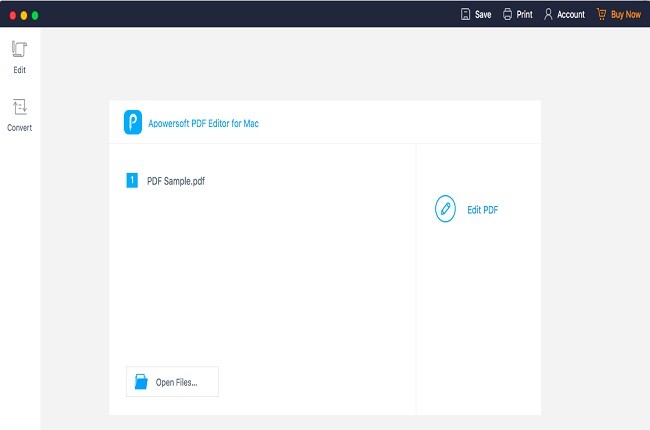 Apowersoft PDF Editor for Mac is a very intuitive interface that will allow you to use it hassle-free. It has two main options on the upper left part of the interface, "Edit" and "Convert", that allow you to edit your documents and convert PDF documents to your preferred output format. You can simply upload files by dragging your files into the box or just by clicking "Open Files". This is also one of the best PDF printers for Mac. Once gone editing/converting, simply click the "Print" button in the upper part of the interface to print documents.
Pros:
Enjoyable reading experience.
It has the simplest interface.
Adobe Acrobat PDF Printer Mac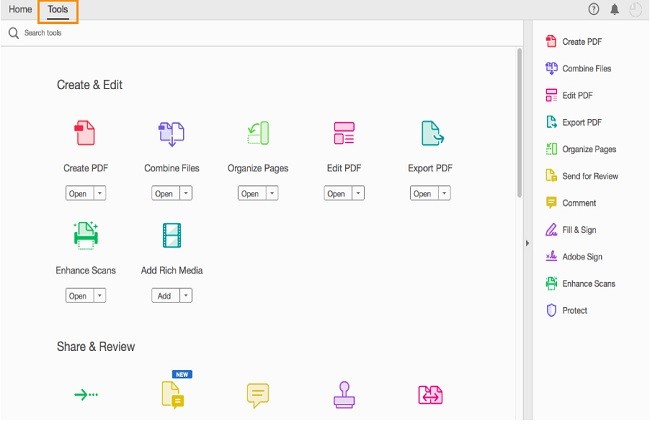 We included Adobe Acrobat PDF Printer because of its virtual printer feature. It allows you to create and print PDF documents in any application on Mac. It is important to know that whenever you print with this printer, your files will saved as Adobe PDF file on Mac. To print PDF's click "Print" file and choose Acrobat as the PDF printer for Mac on your system. Then input your file's name, choose your target location, then click "OK" to save.
Pros:
It supports a lot of editing format.
The features are easy to use.
Cons:
Price for other featured services is too high.
IPubsoft PDF Creator for Mac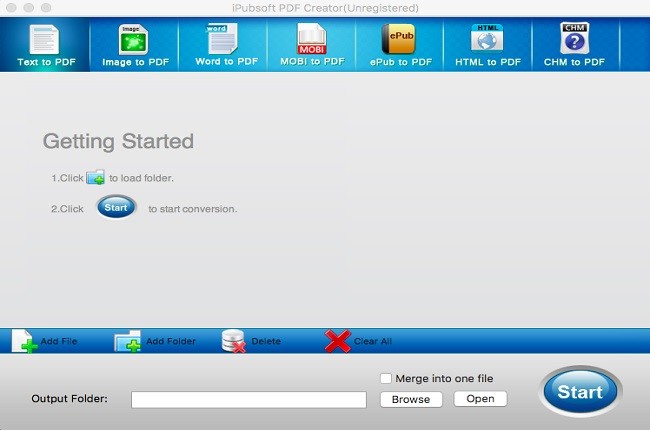 This tool is applicable to both experts and novices. In just a few clicks, you can edit and convert files. You can create PDF from text, links, images and edit files such as sign, merge, fill out, split-view mode, page numbering, crop pages, and many more. You can manage images, tables, and format, but also text column, font, and style. It is one of the great free PDF printers for Mac. To print documents, just open your target file and choose IPubsoft PDF Creator for Mac as a printing option and then click the "Okay" button.
Pros:
It allows you to merge multiple PDF file/s.
Simple tool interface.
Cons:
The output from Excel and Word are not intact.
PDF Expert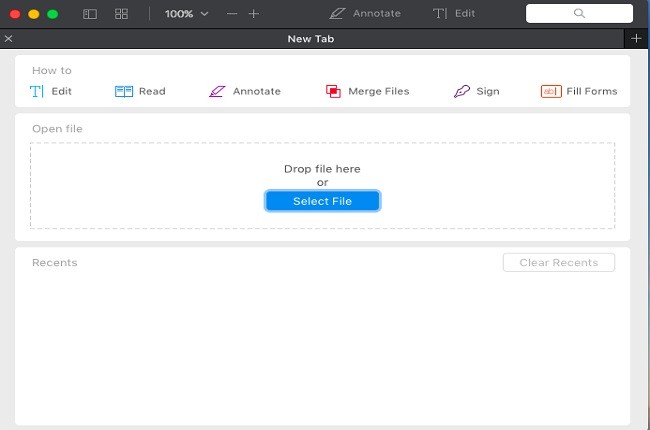 PDF Expert is one of the tools that provides free printing to PDF documents. You can edit, read, annotate, merge, sign, and fill in forms. You can also easily edit images, text, and links, the tool automatically detect the original font, size, and opacity. To use this tool as a PDF printer for Mac, just open your target file using PDF Expert. Once gone modifying just press "Command" + "P" and the printing option will appear. Then click "Ok".
Pros:
No need to create an account before using the tool.
Reliable tool.
Bullzip PDF Printer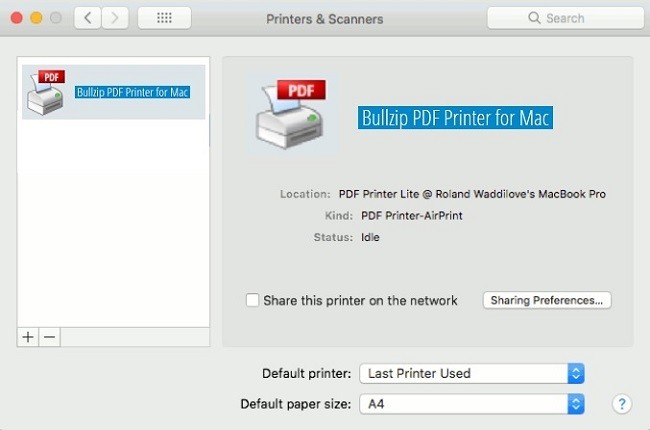 Bullzip PDF printer is amazing at producing high quality outputs, and it always keeps the file quality intact. This tool is also great for viewing, merging, searching, splitting, and of course printing documents for free. It has also a feature that includes translating multiple languages. Its simple tool interface makes this tool very simple to use, even for beginners. To use Bullzip PDF printer for Mac as a printer, you will need to choose Bullzip printer driver to modify your files and save them.
Pros:
You can easily locate other features because of its simple interface.
It is capable of adding security.
Cons:
Summary
| Solution | Simple printing process | Free of charge | Locate number of pages | Can handle large file |
| --- | --- | --- | --- | --- |
| Apowersoft PDF editor | ✔ | ✖ | ✔ | ✔ |
| Adobe Acrobat PDF Printer Mac | ✖ | ✖ | ✔ | ✔ |
| IPubsoft PDF Creator for Mac | ✖ | ✔ | ✖ | ✔ |
| PDF Expert | ✔ | ✖ | ✖ | ✖ |
| Bullzip PDF Printer/s | ✔ | ✖ | ✔ | ✖ |
Conclusion
The tools written above are all truly helpful in printing PDF documents on Mac. You can use them all but one tool is dominant over all. It is highly recommended to use Apowersoft Editor for Mac in printing, editing and converting PDF's. It offers a one-stop solution for PDF files. It's concluded that it is the best free PDF printer for Mac.