5 Best Free PDF Editors for Windows
Apowersoft Online PDF Editor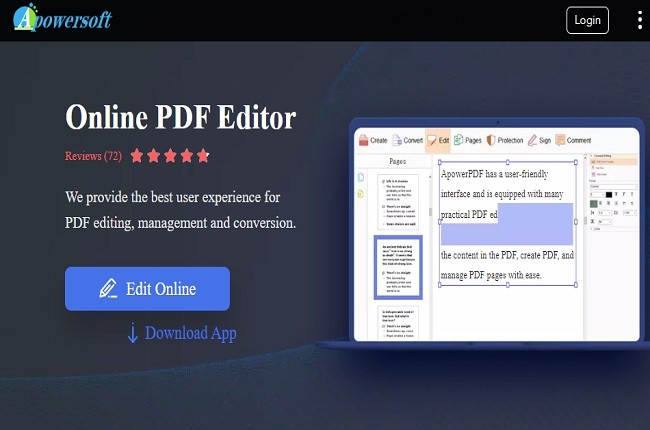 The good thing with Apowersoft PDF Online Editor as your PDF manager is that it allows you to open and work with PDFs whenever you have an internet connection. This means that there is no need to download and install the software just to manage PDF documents, you can convert and edit your files anywhere and anytime. Although this is an online program, it is the best PDF editor for Windows because the outputs of Apowersoft Editor Online are as good as a downloadable program.
PDF-XChange Editor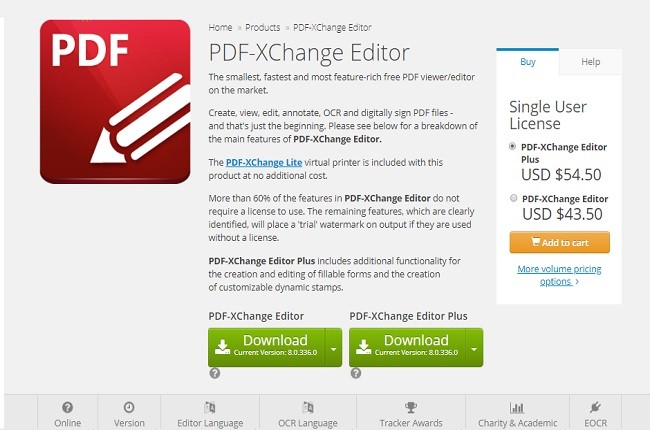 PDF-XChange Editor is a PDF editor that provides you with options to edit existing PDF documents. It has a feature that allows you to put markings on your documents as documents approval status, expired files, or confidentiality level. It also includes a stamp option for adding informational stamps to PDF documents. You can also add your favorite stamp to the main tool so that you can have access in just 2 clicks. That's why we included PDF-XChange Editor as one of the best free PDF editor for Windows 10 that you can use.
FormSwift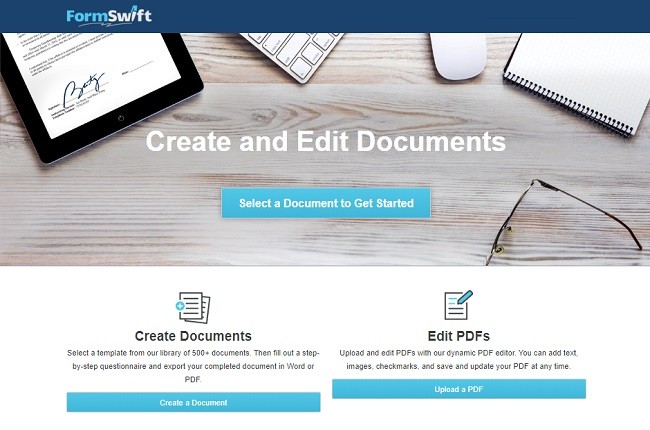 Formswift is an online PDF editor that focuses on creating legal forms such as personal legal forms, small business legal forms, real state legal forms, and many more, You can use those forms to secure transactions involving products or services. They are also helpful for small businesses that engaging important transactions. On that note, creating this kind of PDF forms are important and can consume a lot of money. Therefore, to create a PDF file that is free and reliable, you can use Formswift as your free PDF editor for Windows.
PDFescape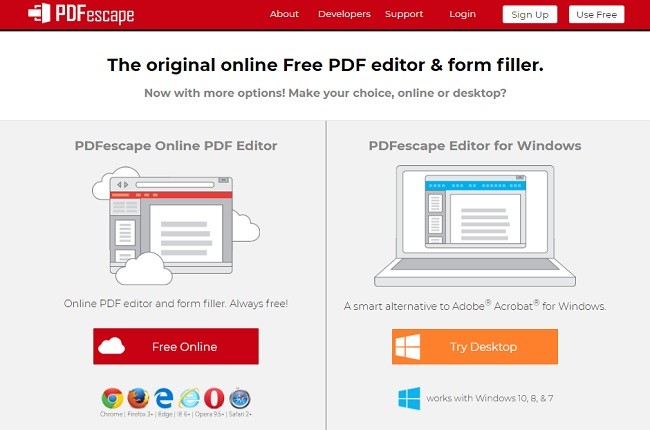 With PDFescape you can edit PDF both online and through a desktop application. But of course, we will talk about the free tool. You can get plenty of helpful PDF editing options with PDFescape online such as the ability to add clickable URL into your files and making freehand notes. However, you can only upload a maximum of 10 MB with this tool. It is enough for some PDF documents unless you are editing numerous pages. So if you are looking to create and edit existing PDFs, you can try this PDF editor for Windows.
Smallpdf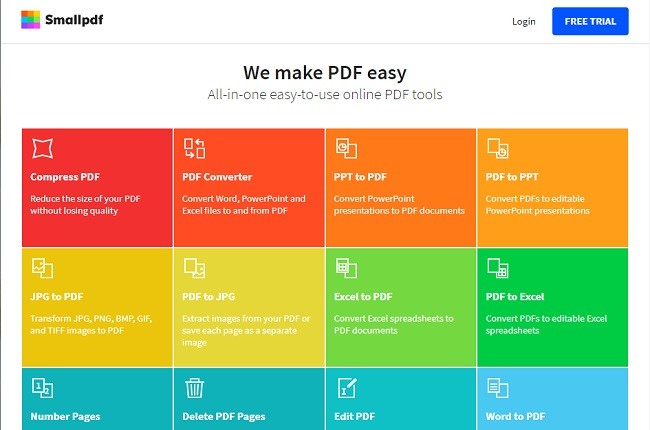 Using Smallpdf tool, you can get an intuitive tool interface that allows you to edit PDF files, it has also an ability to add comments and highlights to the content that is stored in your PDF documents. You can also save space by merging individual PDF documents into a single file. In addition to that, the best thing about Smallpdf is that you can manage files using cloud storage. In that case, you will have access from any supported cloud drive like Google Drive. It is one of the best cloud base free PDF editor for Windows 10.
Tips on using Apowersoft PDF Online Editor to edit files
Create PDF – The main use of a PDF editor is to create PDFs. You can create one from scratch or reproduce a file exactly the same/original way regardless of what software is used. A great PDF editor leaves your documents accessible, safe, and secures it for long term.
Edit PDF – Another stunning thing that editing PDF brings is to modify text, images, font, size, font color, adding image, etc. Great editing tools like in Apowersoft Online PDF Editor makes these things happen easily.
Manage PDF Pages – You can easily use this tool as your PDF editor for Windows. It can manage pages the way you need it. You can sort the pages of your PDF however you want. You also can add, remove, and get the order of your document just right. There is nothing easier than rearranging pages in PDF file using Apowersoft Online PDF Editor.
Create PDF Forms – A good PDF editor should also allow you to create PDF forms hassle-free. Apowersoft PDF Online Editor offers you a wide range of editing tools in creating a PDF form like push button, checkbox, radio button, combo box, list box, and many more.
Conclusion
By all counts, and with the proven results, it is no wonder that Apowersoft PDF Online is the best free PDF editor for Windows because of its many great features mentioned above. This tool can cater to all your needs regarding editing and converting PDFs.