How to Mirror iPhone to iPad
AirPlay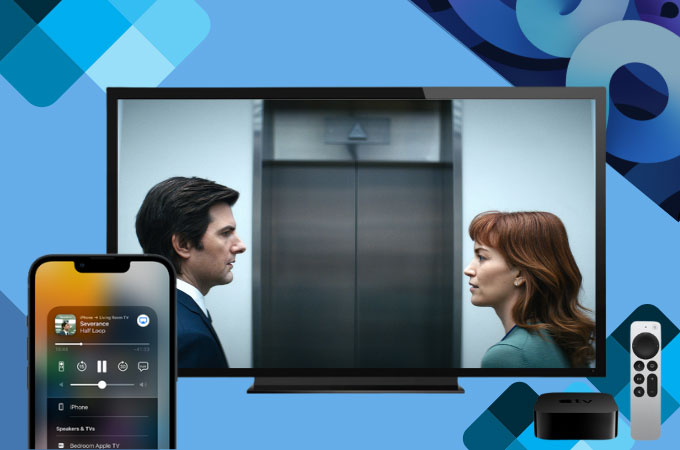 As Apple continues to adapt to an emerging trends, some of the features offered by third-party apps are incorporated on every newly released model of their flagship phones. For example, you can refer to how mirroring was integrated into Apple phones. That way, its users won't have to download third-party apps and can simply use Airplay to do so. Airplay is capable of screen sharing among Apple devices. Using it you can simultaneously share screen to stream music, check photos and stream from your iPhone to Apple TV and your iPad. Since it is built-in you won't have to worry about compatibility issues. If in case you do not know how to use this function, you can refer to the guide below.
First, connect both devices under the same Wi-Fi server.
Next, from your iPad device home screen, swipe up to reveal the "Control Panel".

Do the same thing on your phone, reveal the control panel and choose the name of the iPad. From there your phone will be mirrored.
ApowerMirror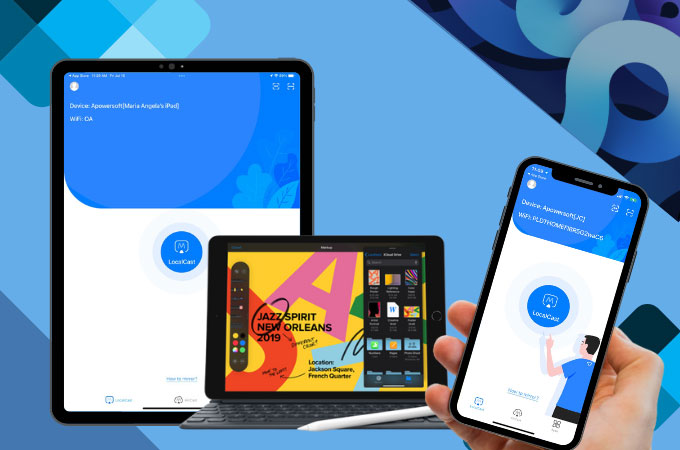 ApowerMirror is frequently popular for Android users. However, it is also useful for Apple devices. Using a third-party app for your iPhone can also be a good deal. Most especially, there are some features available on ApowerMirror that are not available when you use Airplay. Airplay will only allow you to stream content, while ApowerMirror lets you stream, record, take a screenshot and annotate on the screen while recording. Considering all of these features, it is a very handy tool. If you are interested in using it, you can download it below and refer to the guide to mirror iPhone to iPad.
To start with, go to Apple App Store to download ApowerMirror on both your iPhone and iPad, and also make sure the two devices are connected to the same wireless network.

On your iPhone, head for "Settings">"Control Center">"Customize Controls">add "Screen Recording".

Launch ApowerMirror on both iPhone and iPad. On your iPhone application hit the LocalCast icon at the bottom of the interface, then the app will automatically scan for available devices. Just tap the name of your iPad.

Then, tap the name of your iPad and click Start Broadcast to begin mirroring.
iTools
Another app that is compatible with Apple devices is iTools. This software supports the latest version of iPhone and iPad devices. It can mirror your phone screen to your iPad and Apple TV along with the audio. As you know, not all apps are capable of doing this. On top of that it is free. In spite of its great feature, we cannot deny the fact that there are some disadvantages. iTools may be very good when you stream iPhone to iPad, but may be a little blurry on Apple TV. Regardless, if you want to stream simultaneously, this is still better compared to some others. To use it, follow the steps below.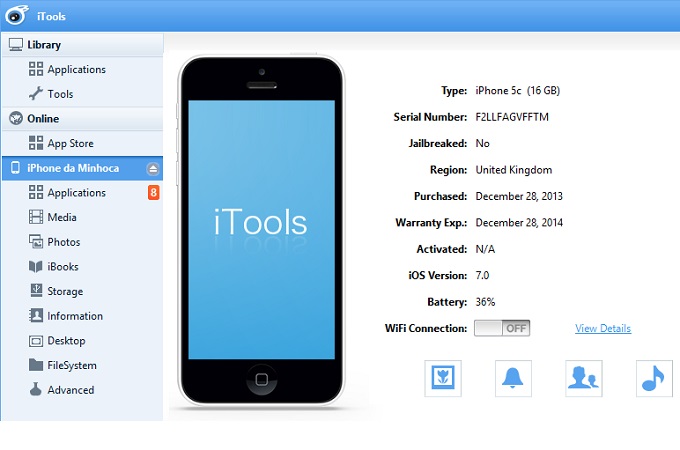 First, download the app on your iPad from the official website and then launch it
Next go to the "Settings" tab and click on "Airplay".
Now choose the OS version of your phone. After that a "QR code" will appear.
Now, get your phone and open the "Control Panel".
Once the name of your iPad has been detected, tap the name and it will start mirroring.
Conclusion
The choice is now yours to make. If you still can't decide which one to use, let me help you with your decision. Remember when choosing among them, to keep in mind what you need the app for. That way you can easily determine which will benefit your needs more. Also, take consideration of the features, which can enhance your experience. You can try each of them to decide which one suits you best.